testing testing. go away!
1 posts here • Page 1 of 1

Chapter One
F I R S T xxxC O N T A C T
"Those who cannot learn from history are doomed to repeat it." -- George Santayana
Peace is never eternal, however, and the status quo would be once more shattered by a tremendous earthquake that shook the whole planet and split the ground beneath, or above depending on where one stood. The event brought volcanic eruptions, mountain slides and tidal waves that changed the landscape forever. Whole nations would be destroyed, lands would be upturned and islands would emerge from the seas. The quake lasted for a whole day before stopping, killing millions and wounding even more. Aftershocks manifested themselves in the days that followed, keeping the populace on edge and shaking in terror, but after a week, things appeared to have settled down enough for them to do a body count.
Ranfonnians
To many, it was the sign of the End, the Apocalypse. Nations and landmasses had completely vanished, leaving only an empty crater where it had once stood. Cities were buried in sand, rock and even water while others drifted into the sea to become island nations. The lands would be littered with deep ravines and pits that lead into a bottomless abyss. Still, the most powerful of nations survived, relying on their magic and populace to begin rebuilding while new ones formed from ragtag groups of survivors.
It had been a terrible cataclysm that had claimed the lives of too many, but life had to go on so efforts were made to cope and adapt to the new terrain and the lost practically eighty percent of the known Ranfonnian population. Plans were made and program were set in place to help the most stricken all the while the more fortunate inhabitants were already resuming their carefree lives. It was thought to be just another chapter in the history of Ranfonn, but unknown to them, it marked the beginning of a new era.
The Great Cataclysm had been seen as a sign to those that had lived in the shadows of magically inclined Ranfonnians. They were known as the Resistance, a group of humans that had banded together to escape a life of slavery. For generations, they had remained hidden and watched helpless as their brethren were forced to live a life of servitude and humiliation and brainwashed to believe that it was their rightful place, but no more. They had had time to amass a considerable military force by themselves and discover their own gift, one that was not limited by blood and species. They had been waiting for an opportunity to strike and faith had answered their prayers.

Celocadians
The quake had been a wave of change that reached the very core of the planet where Celocadians dwell. Being the closest to the land and with little place to escape to, they were the ones that were hit the hardest with their homes completely destroyed. There was a spark of hope, however, for the survivors would be given the opportunity to bask in the light of day for the first time in centuries for the path between the sunlit world of Ranfonn and the kingdom of darkness known as Celocadis had been unsealed.
Once more, the inhabitants of Celocadis were presented with a peaceful and prosperous world for the taking, but, unlike before, conquest will not be as easy. It was true that they were battle-hardened nations, but they were severely outnumbered. Fortunately, they have the element of surprise on their side, but they have to act fast, building up their defenses and adapting to new fauna and flora before their rise catches the eyes of their enemies.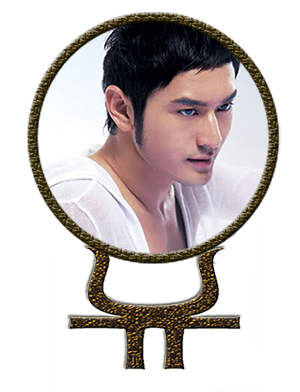 ---
1 posts here • Page 1 of 1
Arcs are bundles of posts that you can organize on your own. They're useful for telling a story that might span long periods of time or space.
Introduction to the cataclysm that bridged the two worlds together. New wave of Celocadian, blah blah blah.
There are no quests in this roleplay.
Here's the current leaderboard.
Faction Profile
The Future of mankind.
Welcome home, Promethean. Here, you can manage your universe.
Arcs are bundles of posts from any location, allowing you to easily capture sub-plots which might be spread out across multiple locations.
You can create Quests with various rewards, encouraging your players to engage with specific plot lines.
Settings are the backdrop for the characters in your universe, giving meaning and context to their existence. By creating a number of well-written locations, you can organize your universe into areas and regions.
Navigation
While not required, locations can be organized onto a map. More information soon!
By creating Collectibles, you can reward your players with unique items that accentuate their character sheets.
Once an Item has been created, it can be spawned in the IC using /spawn Item Name (case-sensitive, as usual) — this can be followed with /take Item Name to retrieve the item into the current character's inventory.
Give your Universe life by adding a Mob, which are auto-replenishing NPCs your players can interact with. Useful for some quick hack-and-slash fun!
Mobs can be automated spawns, like rats and bats, or full-on NPCs complete with conversation menus. Use them to enhance your player experience!
Current Mobs
No mobs have been created yet.
Locations where Mobs and Items might appear.
You can schedule events for your players to create notifications and schedule times for everyone to plan around.
Add and remove other people from your Universe.
The Forge
Use your INK to craft new artifacts in Terra Nostra. Once created, Items cannot be changed, but they can be bought and sold in the marketplace.
Notable Items
No items have been created yet!
The Market
Buy, sell, and even craft your own items in this universe.
Market Data

Market conditions are unknown. Use caution when trading.

Quick Buy (Items Most Recently Listed for Sale)
DO NOT POST HERE
The Surface World as we know it.
The surface world as we know.
The underground world where light is a foreign luxury.
Discussions
Topics

Replies
Views

Last post
Most recent OOC posts in Terra Nostra
There have been no posts in the OOC topic for this roleplay!