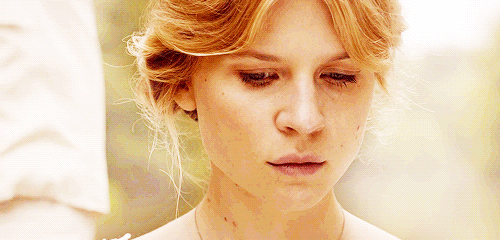 Full Name:
Lilia Montgomery
Nicknames:
Lils
Age:
Seventeen
Birthdate:
23rd April 1995
Sexuality:
Straight though in more recent years, she would probably state that she is more pansexual.
Gender:
Female
Face Claim:
Clemence Poesy
Crush/Boyfriend/Girlfriend:
None yet but will change
---
Likes:
+ The night, as a lover of astronomy and just the dark sky in general, she has the tendency to stay up late and watch the stars. However, this usually means she doesn't get much sleep and takes naps during the day to make up for the lack of rest.
+ Storm, her tiny yet lovable pet dog who simply lives up to the name. Storm, is an overprotective, messy, destructive and aggressive little dog who is the only one who's been with her. Though very tiny, he is actually quite old and just doesn't grow. But watch out, he is dangerous.
+ Poetry, call her a secret romantic, but she loves them, any genre, any form, and any writer.
+ Tea, and lots of it! She adores the wide variety of lovely flavours and scents, and cannot go without a nice warm cup.
Dislikes:
- Those who know too much, about her that is, she instantly feels threatened and uncomfortable.
- Authority, or those with too much authority as though she may not show it, she feels nervous around them and also feels that they may abuse the power they hold.
- Chocolate, yes, Lilia hates anything sweet. Including chocolate.
- Staying Indoors for too long, the outdoors is fresh and so much more free.
- Ignorance and arrogance.
Fears:
~ Trypanophobia- Fear of injections.
~ Merinthophobia- Fear of being bound or tied up.
~ Dementophobia- Fear of insanity.
---

Appearance:
Lilia is a girl with big bright hazel eyes. As someone with long blonde locks, she is more likely to be spotted out only due to the fact that her biological parents have dark hair and eyes. While looking very elegant and graceful, it wasn't surprising to her parents that she got her appearance from her Grandmother who was someone quite famous among the relatives. Though very simple in style, she always wears things that are loose on her, never tight because she hates the feeling of restriction. Though as someone with a lovely hourglass figure, she never shows it, her mother always complaining how 'she doesn't show of her beautiful figure like her Grandmother.' Because of the fact she didn't show her beauty, no one really saw anything other than just...well, her clothing choice and so didn't bother much with her when growing up. It was only when she decided to attend a well known ball which all the 'coming of age' girls went to, that she really showed her beauty, which pleasantly surprised others. Though she went back to her normal ways much to her Mothers disgrace, she reminded herself never to show anything that may let people judge her upon her looks, after all, if they cared enough, they would try to get to know her.
Personality:
Lilia is very much and autonomous women who has a tendency to be controlling and bossy, as someone who likes to be in control, she can be seen as not much of a 'team worker' and much rather just do things independently. She has great survival skills. She knows how to blend in with the crowd and be social when she has or wants to be. Because of different jobs in different places, she knows how to adapt to her environment and this puts her knowledge of other languages to good use. Through this, she learned to communicate with others and learned how to act around other people. And because she knows of her good looks, she usually uses this to charm people to get what she needs. Sometimes she even uses this charm to find entertainment. This, however, is only a facade. Lilia is not very trusting. She will almost never say anything personal, not even her real name in some occasions. She doesn't want anyone knowing anything about her and her past. The only reasons she will ever say anything personal would be if you catch her off guard or if you end up in her list of people to trust, and still both are highly unlikely. It is because of this that she is usually very indifferent. And during her times of solitude, she is very quiet and serious, observing her surroundings. Her mind is usually preoccupied full of other things that no one can ever guess.
However, she is a sharp girl and has a great desire to learn. To those who do care about her and are close to her, they see her in a slightly different light. They see a girl who loves to do everything perfectly, who sees tiny problems in herself and mistakes that she has done. She's also the most reliable, though awkward in intimate moments, she knows how to cheer people up, as someone who isn't the best and lacks in sense of humour, she can somehow make you smile, probably because of her endlessly rambling on, and stupid jokes that she tries to slyly add without making it too obvious. Lilia is the type of girl who's been let down, hurt and abandoned, and so knows what it feels like, and by no means allows that feeling to appear to anyone. Even her enemy.