"If I Were To Help...I couldn't."
Full Name: Marmaroth
"Yes, I suppose it is an odd name. And no, please don't call
me MarMar..."

Nickname: Mare, Mara, or Roth
Gender: Female
"I was born female and died female. I'd hope that hasn't changed since returning to earth. That would make things a bit awkward, wouldn't it?
Age: She's aged to look 21 as a human, but as an angel she's over 2000 years old, an angel long before the rise of the western empires.
Job: A new Guardian Angel to "Human Number 2"
"This is supposed to be good for me. But what about him? He needs my power. They all do. But now that I'm here, I can do nothing. No exceptions. Not now."
---
Personality: The power to thwart fate, as the angel Marmaroth has, makes life-or afterlife rather- extremely trying. Only able to aid the people she has no affiliation with, she introverts. This way, whenever there is another angel or human in need, Marmaroth can stop fate to her design. But a lonesome eternity is endless. Now she's hard and cold toward other around her, causing an upset in the balance that Angels keep. So Marmaroth is reassigned, with hopes that her disposition toward contact can change. Now she's a Guardian to another lonely soul on earth. But how can an empty angel comfort and guide a dying human, when she's no different inside than he?

Marmaroth is quiet and reserved by choice, she refuses to get close to anyone for the fear that she may not be able to save them one day. However, deep down she longs for the company of another, which only makes her feel even worse about her situation altogether. But her reassignment on Earth forces her to entangle her fate with the fates of others, leaving her power over fate helpless, and the part of her that want to save everyone hopelessly frustrated. "I want to be there for people, but what will I do when they need me? I can't stand back and watch. I'd rather be lonely than hurt someone else. It's an angels job to be selfless."
---
Likes: Now on Earth, Marmaroth has a chance to rediscover humankind and its perks. Touch. Taste. Especially taste. What girl doesn't enjoy chocolate? Reading brings peace to her, in her mind its interaction without…well, real people. Music is another thing that compels Marmaroth's attention quite often during her job on Earth. She finds it comforting and an easy way to vent or express feelings when words that she's lost over the years of silence can't. Before she was sent down to earth, she enjoied following and doing the will of The Creator, she never questions her unfailing faith in his will. "On a less serious note, I like apples. And when I say music, I don't mean the jumbled stuff that's popular nowadays. How can it be expressive when one can't understand it?"


Dislikes: Along with the beauties of the human world come the things that would make any Angel want to weep for the world they have to witness. Death. Pain. Sorrow. These all bring Marmaroth to state of incurable sadness. Leaving her to partially dislike her new job for obvious reasons. Also. she fins that she can't stand the enviornment of the hospital, or the hospital itself. Its sterile and plain, theres nothing to look at.
"Well that, and then there's seafood. Nasty, slimy, gross. No thanks."
---
Fears: Angels really shouldn't have anything to fear, but coming down to earth leaves Marmaroth to have to acclimate to her new environment. No matter how alone she already was before she was sent down with the others, coming to earth only made it consume her more. Seeing families and people together, living and happy leaves a sinking feeling inside her. Her biggest fear is being alone. Forever. Abandonment creeps at her soul. Facing eternity alone is something she never wanted. And now that she's here with this boy, alone just like her, she can't leave him. Not like this. Not ever.
"I don't see why he has to suffer. Alone like he is. I really shouldn't have taken this job, but the thought of leaving another person stuck like I am...it's just not fair. I don't think I can do much. But I need to try, even if I can't stand to watch him die."
---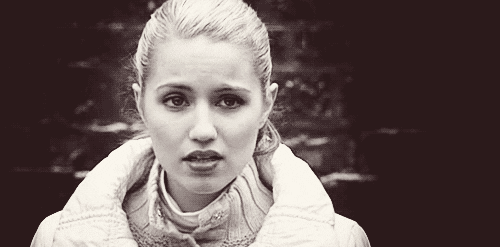 History: Marmaroth had originally been working as an angel of fate for thousands of years. Working to aid the Creator in his plans for others through a change in their life. Molding others futures. But her powers leave her alone in the universe. And strangely empty. She isn't getting as much happiness from helping others. She can't change fates that are mingled along hers, so she bravely chooses to stand alone. After years upon years of nothing, but work and loneliness, Marmaroth detaches even more, refusing to mingle with anyone. Her superiors notice; and they reassign her to earth with 3 other Angels to guide young humans diagnosed with cancer to a peaceful end. Now that she's here, this is her change to prove to herself that maybe she doesn't need celestial powers to help another soul.
---
"If I were to help...I couldn't. But because of what I am, I have to. Even if I can't save this in the end."