For many years creatures of legend live well known through out the world. With no need to hide there forms or be shy of who they are. Then along came humans there numbers once small and then they grew in numbers in many, many years. Soon they began shunning the creatures of legend either by killing them or hurting them. So we all had to hide and keep our exsistance a secret as our number began to dwindle down.
Then there came along a powerful Sourceress who took pity on all our kind and created a place where all the legendary creatures took refuge if needed. The powerful Sourceress who was given the named Madam Cocktail created a grand mansion calling it Cocktail Manor. A place where all us legendary beings can gather and mingle or seek a safe haven. Some of these beings have increased there numbers and others have made new races. Each floor of the majestic manor has the needs of each species in mind.
Now Cocktail Manor is protected by hundred year old magic that has weakend over the years and humans maybe able to get into the manor. So the we who live in the manor must find a way to revive the magic that has kept this haven safe for hundreds of years. But after hundreds of years some old fueds never stop going, so it is time to call a truce in order to save the Cocktail Manor or else be erased by humans. After all Cocktail Manor is a place of old rivals, friends, and new loves.
_________________________________________________________________________________________________
Cocktail Manor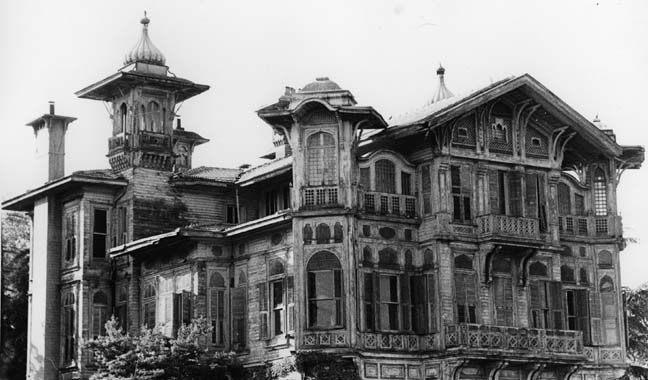 (Dont let the look full you its bigger and very beautiful on inside Madam Cocktail made sure it would be well furnished)
Main Entrance
Library:
Public Bath House:
(For those creatures who aren't afraid to be naked in front of others alot of the females and males come to relax and gossip in the tubs.)
Lobby of Bath House
Bathing Area
Grounds:
(the grounds are big open spaces perfect for walking or exploring the surrounding woods
________________________________________________________________________________________________
Character Skeleton:
Name:
Age:
Gender:
Apperance: (Real or anime)
Species:
Likes:
Dislikes:
Personality:
Bio:(Doesn't have to be long)
Taking place in...
Arcs are bundles of posts that you can organize on your own. They're useful for telling a story that might span long periods of time or space.
There are no arcs in this roleplay.
There are no quests in this roleplay.
Here's the current leaderboard.
There are no groups in this roleplay!
Welcome home, Promethean. Here, you can manage your universe.
Arcs are bundles of posts from any location, allowing you to easily capture sub-plots which might be spread out across multiple locations.
You can create Quests with various rewards, encouraging your players to engage with specific plot lines.
Settings are the backdrop for the characters in your universe, giving meaning and context to their existence. By creating a number of well-written locations, you can organize your universe into areas and regions.
Navigation
While not required, locations can be organized onto a map. More information soon!
There are no groups in this roleplay!
By creating Collectibles, you can reward your players with unique items that accentuate their character sheets.
Once an Item has been created, it can be spawned in the IC using /spawn Item Name (case-sensitive, as usual) — this can be followed with /take Item Name to retrieve the item into the current character's inventory.
Give your Universe life by adding a Mob, which are auto-replenishing NPCs your players can interact with. Useful for some quick hack-and-slash fun!
Mobs can be automated spawns, like rats and bats, or full-on NPCs complete with conversation menus. Use them to enhance your player experience!
Current Mobs
No mobs have been created yet.
Locations where Mobs and Items might appear.
You can schedule events for your players to create notifications and schedule times for everyone to plan around.
Add and remove other people from your Universe.
The Forge
Use your INK to craft new artifacts in The Abandon Breed. Once created, Items cannot be changed, but they can be bought and sold in the marketplace.
Notable Items
No items have been created yet!
The Market
Buy, sell, and even craft your own items in this universe.
Market Data

Market conditions are unknown. Use caution when trading.

Quick Buy (Items Most Recently Listed for Sale)
None
Discussions
Most recent OOC posts in The Abandon Breed