Ambrose Aurelius Volkov Matthews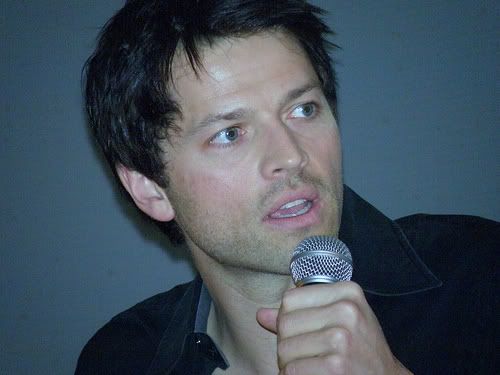 Name:
Ambrose A. V. Matthews (Original name Ambrose Volkov, and prefers to be known as Ambrose Volkov)
Age:
19
Gender:
Male
Appearance:
Standing at 6'3" and weighing in at 163lbs, Ambrose appears to be a rather towering, intimidating figure. Many compare him to a weeping willow, lanky and with a faint sorrowful air in every movement. He always has some kind of tiny smile on his face, unless there is something which is bothering him greatly or he is in great amounts of pain. He has messy, unkempt dark brown hair and bright, tropical blue eyes, which seem troubled and stormy in darker lights. His skin is clear, but pale, like he doesn't get out too often. He looks his mid twenties, despite being not even able out of his teens yet due to the stress at him aging him, although he doesn't complain about it - He figures that complaining about it doesn't help him at all. Across his back and on his arms, there are dark circles where he had been burnt by a cigarette and he usually has a couple bruises and cuts on him.
Personality:
Ambrose is somewhat shy and rather kind. He is very helpful and more than sweet, more than happy to give something he has for someone else. He is soft spoken and takes criticism very badly, just folding in on himself and giving up of whatever he is being criticized on. His english fairly good, but he vey clearly has a slavic accent. Due to him being eccentric and not fitting in much with others, he tends to get picked on for being socially awkward and strange and being the kid who sits alone at lunch. They also poke fun at him for being a 'wuss', due to his health condition. He is extremely unconfrontational, usually just taking what people dish out to him, whether it's cruel words, shoves, or even hits or cuts. Keeping his troubles to himself, he tends to pass off cigarette burns, bruises, and cuts, or whatever happens to him as skin conditions, hemophilia, or something else. Ambrose is also very genuine, always speaking from the heart and never telling lies for his own benefit - A man true to others and himself, which means when he is alone, he isn't afraid to cry. He's some to terms with his crushing, conflicted emotions and his constant agony, and he's decided to cope with it and deal with it. Even with his inner turmoil, he still tries to be happy, to find the good in life, and find the silver lining of every cloud in the sky, no matter how small it is.
History:
Ambrose was born in Moscow, Russia. He lived there happily with his parents until, his father, and alcoholic died in a car accident. When they recovered his body from the vehicle, they found him with another woman, who was presumed to be his lover, which started the hatred from his mother. His mother, being a vengeful vendictive woman went from protecting her son to demonizing him, claiming that if he had been a better son, his father would have stopped drinking for them and woudln't have needed another woman because he would have been happy enough with them. She also attempted to demonize Ambrose's little brother, Ivan, but to protect his brother, claimed all resposibility himself.
Moving to avoid memories of Ambrose's father, they settled in far away in another country. Ambrose, learning basic english, struggled to keep up with other students, but eventually managed to learn english well enough to understand and communicate at the level everyone else was speaking/understanding at. However, that was also about the time the abuse started. His mother became a chain smoker and a drinker to cope, also becoming involved with many other men. Gradually, Ambrose began to develop terrible, crippling pain out of nowhere, and snuck to a free walk in clinic when his mother was out with another man. That was when Ambrose was diagnosed with a disorder known as
Fibromyalgia
, which sent a debilitating pain through his body which caused him to be fatigued, to fall asleep, and have mood and memory issues.
His mother was married and divorced again and again, not able to hang onto one man since he was often found with another or he was found with another woman. It was to be expected really, since they had met and dated from bars and clubs. Many of the men treated Ambrose and Ivan terribly, sometimes coming home drunk and beating out frustrations on the one which wouldn't scream as loud - Which just happened to be Ambrose, which he did to keep Ivan safe. Over the years, he had been beaten, deprived of his medication for sadistic amusement, drugged, and sexually advanced upon and further.
His mother, not caring about the harm that fell upon him, tried to tell Ivan to not be like Ambrose, trying to keep her 'little angel' from turning into the 'monster' his older brother was. Ivan, however, pretended to listen, but didn't care for his mother's lessons, Ambrose having taken care of him more than her. To keep himself optimistic and remind himself that he had a future, he would pratice music. Eventually, a vocal coach noticed his natural talent and he has since become a performing tenor since - as cliche as it seems - when he is making music, it's the only time he's not in pain. To further give himself some purpose, he worked his way up to president of student council, perfect grades, and filling out a form (Which was accepted) for him to graduate a semester early.
Going through school, many asked him about what seemed to be cigarette burns, cuts, bruises, and his constant pain - But he often passes it off as a skin condition or a bleeding disorder, further repeling others from him, since they see him as being 'gross' due to the conditions he doesn't truly have. However, he copes, moving one step at a time. However, when his mother dropped the bombshell that she wanted him out the moment that he returned from the trip, he became troubled - since he was still trying to find loans for the college he had been accepted into. Stressed out and in constant pain due to it, Ambrose is trying to find a way to piece his life together for himself as well as Ivan, wanting to just leave the house after so long and live a different life. However, it's also progressed into a rather severe weed smoking habit, which has begun to becoming more and more glaringly obvious.
Face Claim:
Misha Collins