(This is based off of Soul Eater, the anime)
In Death City, there is a school, Death Weapon Meister Academy. In this school, the head master is Lord Death, as you can tell, this isn't your normal school. In this school, you are taught to work together with your Meister/Weapon. The Weapon is a normal person who has the ability to turn into a weapon, where the Meister is the one who wields them. In the beginning of the year, the Weapons' and the Meisters' choose their partners. Then during the school year they are sent on various missions to collect the souls of Evil Humans. Their goal is to collect 99 Evil Humans souls and 1 Witch soul. The Witches' are the Weapons' and Meisters' natural enemies. But if they mess up one time, say they accidently got 99 Evil Human souls and 1 cat soul or something, they have to start all over. If they succeed to their goal, the Weapon will be seen worthy of being one of Lord Death Scythes.
Fights are allowed at the school, but a teacher has to be there to be a witness (it doesn't really make sense but that's how it is)
___________________________________________________________________________________________________
We need a equal amount of Meisters' and Weapons
Number of Weapons: 4
Number of Meisters: 4
Teams (most likely, I'm just going by what's happened so far and who doesn't have a partner)
Enma & Domoi
Derek & Oujia
Natalie & Vincent
Mikoto & Quill
(After the Evil Human or Witch is dead, the Weapon eats the soul)
___________________________________________________________________________________________________
Form:
Name:
Nick Names: (Optional)
Weapon/Meister:
Kind of Weapon You Transform Into: (If your a Weapon)
Partner: (Will be discovered after the RP starts)
Looks: (Anime if picture please)
Other:
This is what the school looks like: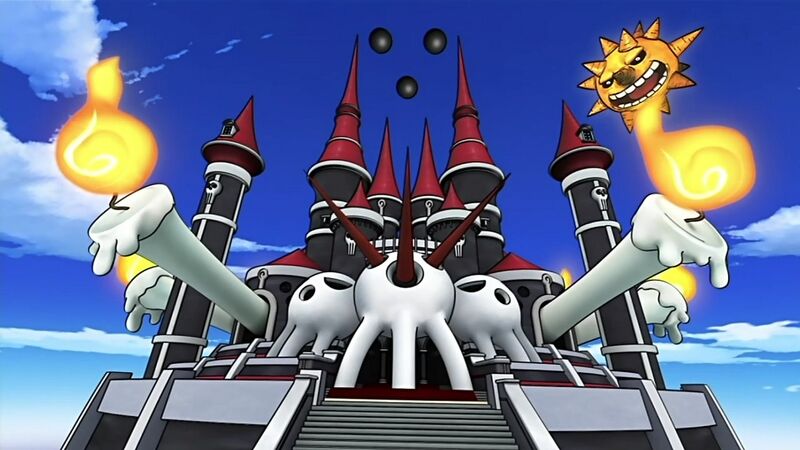 Teachers:
Dr. Franken Stein

Spirit
Tsubaki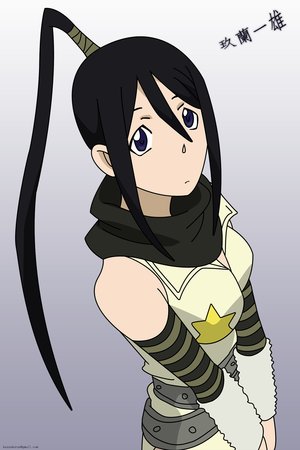 Ms. Marie
Joe
Sid
Taking place in...
Arcs are bundles of posts that you can organize on your own. They're useful for telling a story that might span long periods of time or space.
There are no arcs in this roleplay.
There are no quests in this roleplay.
Here's the current leaderboard.
There are no groups in this roleplay!
Welcome home, Promethean. Here, you can manage your universe.
Arcs are bundles of posts from any location, allowing you to easily capture sub-plots which might be spread out across multiple locations.
You can create Quests with various rewards, encouraging your players to engage with specific plot lines.
Settings are the backdrop for the characters in your universe, giving meaning and context to their existence. By creating a number of well-written locations, you can organize your universe into areas and regions.
Navigation
While not required, locations can be organized onto a map. More information soon!
There are no groups in this roleplay!
By creating Collectibles, you can reward your players with unique items that accentuate their character sheets.
Once an Item has been created, it can be spawned in the IC using /spawn Item Name (case-sensitive, as usual) — this can be followed with /take Item Name to retrieve the item into the current character's inventory.
Give your Universe life by adding a Mob, which are auto-replenishing NPCs your players can interact with. Useful for some quick hack-and-slash fun!
Mobs can be automated spawns, like rats and bats, or full-on NPCs complete with conversation menus. Use them to enhance your player experience!
Current Mobs
No mobs have been created yet.
Locations where Mobs and Items might appear.
You can schedule events for your players to create notifications and schedule times for everyone to plan around.
Add and remove other people from your Universe.
The Forge
Use your INK to craft new artifacts in The Academy. Once created, Items cannot be changed, but they can be bought and sold in the marketplace.
Notable Items
No items have been created yet!
The Market
Buy, sell, and even craft your own items in this universe.
Market Data

Market conditions are unknown. Use caution when trading.

Quick Buy (Items Most Recently Listed for Sale)
None
Discussions
Most recent OOC posts in The Academy