"Powers aren't all fun and games."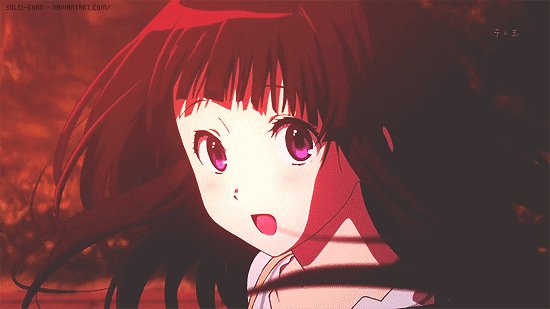 "Oh, yes. That's my name. But feel free to call me by a nickname."
→Name:
Cindy Mayes
"Oh...? You need my age as well?
♫ Well, I am sixteen, going on seventeen! ♫
"
→Age:
16
---
---
APPEARANCE
---
---
→Eyes:
Bright, Amethyst Purple
→Hair:
Straight, Jet Black
→Clothes:
Usually seen in her (previous) school uniform, if not seen in feminine attire.
→Height:
5"6
→Weight:
125lb
---
---
TEMPERAMENT
---
---
"I try my best to be the most positive person . . ."
→Likes:
Equality | Animals | Outdoors | "Cookie"
✔ Equality ✔
She wants everybody to get along in this world, despite what they may look, sound, or be like. Nobody deserves to be hurt, even if they have hurt others themselves, even if she doesn't show it in the most tasteful ways.
✔ Animals ✔
She loves animals because she sees how unconditional their love is for their other kind. She knows that they care about each other and wishes that humans could do the same.
✔ Outdoors ✔
She loves the sun as it makes her feel warm and calm. She can't stand being indoors for too long, as it reminds her of how lonely she is.
✔ "Cookie" ✔
Cookie is her purple stuffed elephant, with a top hat, and the one reminder that her parents do, in fact, care. Despite loving it dearly, she hides it somewhere where nobody could find it, as she thinks it's embarrassing when somebody does find it. It has a pull on the back, and when you pull it, it plays a recording of her father, repeating "I love you, please forgive me."
". . . But these things just get on my nerves."
→Dislikes/Fears:
Slavery | Being Alone | Small, Dark Spaces | Bullies
✖ Slavery ✖
She hates the mistreatment of others that are of lower social standings then them. She is saddened by the fact people are dying out in third world counties (and first world), and she can not do a single thing about it.
✖ Being Alone✖
She hates being isolated because the more she stays quiet, the more she thinks about her past of being alone. The silence is the most depressing thing to Cindy, as being alone gives her that feeling of emptiness.
✖ Small, Dark Places✖
Cindy has heavy Claustrophobia, and it gets even worse when she is in the dark. Even after a few days of not being outside, it drives her to insanity. Natural light is the warmest thing in her world at this point, and she needs to have it.
✖ Bullies ✖
Although she hasn't had many bullies in her life (they know shes strong enough to handle them) she hates seeing others getting affected by bullies, so when there is bullying seen, she usually stands up for what's right.
→Power:
She has the ability to make inanimate objects come to life. Usually very unstable, and it may happen uncontrollably if she is flustered or mad. She recently found out that she can make them shape into an animal if she thinks about an animal, as shown by Bed-Bird and Mattress-Bird. Mattress-Bird is based off of a white Dove, while Bed-Bird is a black Crow.
Personality:
Cindy has a keen sense of justice; she's optimistic and ambitious, always hoping for a better world, even if in her heart she knows that this world is not going to get any better. She stands up for what she thinks is right, even if it is not right. But, this can be seen as compulsive, because, well, she is a compulsive person. She's the kind of person to say things without thinking, and leaping without looking. This can get her into trouble at times. A LOT of trouble. But, being the charismatic person she is, she usually finds away out of trouble by finding a solution. That doesn't mean that she doesn't worry about things. She has a hard time forgetting all the bad things that has happened to her, especially if she had hurt someone else, or if she was a big part of it. This has made her very humble when it comes to good things though, because when it is usually good, she remembers the not-so-good.
Academically, she is brilliant at English, History, Art and Drama, but this has made her mediocre at everything else, including Science, Geography and Math, however that is not a big deal as she still passes with flying colours. She is a well organised and a high achieving student, from being class president to even a community award for all of her hours in the local nursing home. But, because of this, she is usually stressing out a lot, trying to get consistent perfect marks every time. However, she feels it is worth it in order for her parents to notice her, which seems not to work most of the time. She is a more hands on kind of person, then a logical one. However, when it requires her to, she is able to think outside the box.
Cindy found out about her powers only very recently, after she made a very old doll of hers called "Cookie" come to life. Cookie had emotions, and feelings, and love for Cindy. Cookie was alive for a few moments before he fell to the ground. Cindy didn't know what happened, but she knew that it was going to change her, for better, or for worse.
Brave | Compulsive | Charismatic | Loving
---
---
OTHER
---
---
Fun Facts:
She has a love for green and purple grapes.
She is quarter Vietnamese, and quarter Russian.
She keeps a multi tool in the hidden pocket of her skirt.
Family:
Alyssa Mayes | SISTER | 24
"She's a drunk, abusive woman with no future. I want nothing to do with her."
Tina (Mayes) Rivers | MOTHER | 47
"By blood, I'm related to her. That doesn't mean she loves me."
Cain Mayes | DESCEASED FATHER | 48
"I loved him. Love is a deep emotion, but it's what I feel."
Justin Rivers | STEP-FATHER | 25
"My mother married this man. This man is young enough to be my brother. Shame on you mother."
---
---
Enemy
|
Disliking
|
Rivalry
| Never Met
Acquaintances
|
Friends
|
Good Friends
|
Best Friends
|
Crush
|
Lover
Rayne Fullhart
"Nice girl she is, she's quite the talk of the school, butting in with the headmaster and the other guy's fight. But, at the end of the day, she is not afraid to express her opinion."
Marshall Stevens
"I once knew a Marshall. Not this one, though."
Utrien Qualiente
"Long blond hair, really cool bird? Sure. I've spoken to him."
Katherine Silverleaf
"Her last name's the same as a famous man. Nice coincidence. What? Of course we've never met before."
Jace
"Do I have to do everyone?"
*nods*
"Well, in that case, we've never met."
James Coat
"We've met."
"Really?"
"Of course not."
Cindy Mayes
"You're joking, right? Next person."
Maya Kurt
"She seems friendly enough."
Jurou Kawaguchi
"Ooh! A Japanese name! I haven't met many people with Japanese names. I haven't met him yet, though."
Judy McGee
"I have an aunt named Judy. Small world."
Tyson Jackson
"Um, is that the blonde guy that I approached once?"
Michael G. Haddock
"Sounds friendly enough."
Amelia Dunston
"Can we just assume that not many people in this school know me?"
Mihael and Caelan McManus
"Wait, as in... Twins with powers? Oh my god, this is going to be interesting."
Desire Lavali
"That's such a pretty name. She must be pretty as well."
Julian Stone
"I've seen a bit of his description... He's my room mate! I hope we can be friends."
Headmaster Aggie
"I don't like the sound of her..."
Felkin Colden
"Nope. Haven't heard about him."
Vinnie Loveless
"You already know I'm going to make a joke about her last name. Never met."
---
---
History:
[WIP]
Cindy is the youngest daughter of Tina and Cain Mayes; two of the most famous entrepreneurs, owning multiple famous landmarks in the U.S. She had one other sister, her older sister Alyssa. Alyssa was much older then Cindy, so they usually didn't play together. In fact, they stayed as far away as possible. They were two different people that naturally did not get along well. Cindy, being the energetic and happy one, Alyssa was the much more reserved and quiet one (at least, as a child. Since she started drinking, she has never been the same. Cindy always played outside all by herself. In Elementary school, Cindy and Alyssa were privately home schooled by a private tutor. Cindy didn't care too much for this, as she wanted to go to a normal school and make some friends.
Cindy's mother and father were very distant from both of their children due to work, as they both had busy schedules, and meetings that could last until the late hours of the night. Cindy and Alyssa grew up without parents. They were a broken family, and they grew up as one. Tina and Cain, they were two different people. They had different plans from eachother, Tina only thought of the money, while Cain thought of the community, and how it could be a better place by investing in places like empty lots for parks, or retirement villages for the elderly. It was only a matter of time before they started to tear apart. They were falling apart, and everyone could see it, even the press. So it wasn't a big surprise when they filed a divorce 16 months after their first fight. They just couldn't make it work. Alyssa was old enough to understand, but Cindy, still being a child, was very hurt and shocked that they would come to this conclusion. She went up to her room, crying.
It was a long custody battle. It was both the children's decisions, and they went their seperate ways, Cindy going with Cain, and Tina going with Alyssa. They usually only met once or twice a month, but neither did care for the other, so it was a silent, and distance meeting with only a hello, and a goodbye. After a few years, Tina eventually moved on and married a much younger man who was rich, and met her needs. However, Cain stayed single, as he had no time for dating, as he had big plans for the future. Cindy now went to a public school, and although she really liked it, she still remained alone at home. Cindy asked her dad with a white smile
"Dad, do you want to play outside?"
"I'm too busy, Cindy. Go on without me. I'm sorry. Let's play tomorrow."
Cindy nodded sadly, as she went outside to go play outside. This was a daily routine, as Cindy continued to play outside everyday. Until, the day when Cain smiles at her and said:
"Lets go somewhere special. I've got a surprise for you." He smiled, patting her on the head.
They got in the car and drove into the city. Cindy smiled stupidly, as she could barely contain her excitement. They stopped at the new zoo in the city, parking the car in a personal car park for his car.
"This is why I was so busy, Cindy. It was the biggest investment of my life, and I wanted to share it with you. I have one more thing to give you." From underneath the car seat, he took out a purple elephant, that had a top hat on. It was beautiful. It's eyes were Jet Black buttons, sowed on neatly onto it's face, and the top hat had a red ribbon. She hugged the elephant, and gave it a small kiss on the trunk. Its' tail was soft wool, while the rest of it was expensive felt. It was gorgeous, and most importantly, it was made with love.
Her dad got out of the car, and opened the door for her, smiling as she got out of the car. Hand holding hand, they went into the zoo and spent all the day there. It seemed like minutes they were there, as the sun descended in the sky. Everyone was leaving, so they decided to do the same. Driving home was a nightmare. The road to home was already extremely dark. They kept driving along the road though. It was then, a raccoon ran onto the road! Cain turned right, trying to avoid the raccoon, but because it was on a hill they tumbled off, rolling the car multiple times before stopping at a tree. Cindy's leg was caught by the seat adjuster beneath her feet, while her dad banged his head multiple times on the wheel. He fainted, probably from shock. His head was bleeding a lot of blood. she was trapped in this position until help arrived. Help arrived at 11pm, as they needed a crane to get them in an upright position. Cain was driven off to the emergency room, while Cindy was fast asleep, so a policeman offered to drive her home.

FACE CLAIM: Eru Chitanda