Full Name:
Lilly Xorina Aengus
Nickname:
Xori
Age:
18
Family Role:
Cousin
Preferred Type of Magic:
Psychosis
Preferred spells:
Fear- User causes Instantaneous Fear in the individual. Individual becomes terrified of User and runs away. Scale of fear depends on strength of individual
Pain- User jabs at the aura of the individual, causing intense mental and emotional pain. User can strangle, tear, or stab aura at different places and cause different effects.
Insanity- User casts a fog over the user's mind that envelops their thoughts and convolutes their appearance of reality.
Lift- Takes all current spells from user off individual
Death Grippe- User casts this on themselves and others. Individual affected gets extremely sick. User gets sick as well. User usually fights through sickness until other dies. Only cures are for the user to lift the spell, or for the user or individual to die. BOTH USER AND INDIVIDUALS ARE SICK NOT AN OP SPELL
Personality:
She doesn't like being dark. In fact, She hates it. Sometimes she revels in it though. The dark cloud within her soul comes out and envelopes her and it just feels so right.
Appearance: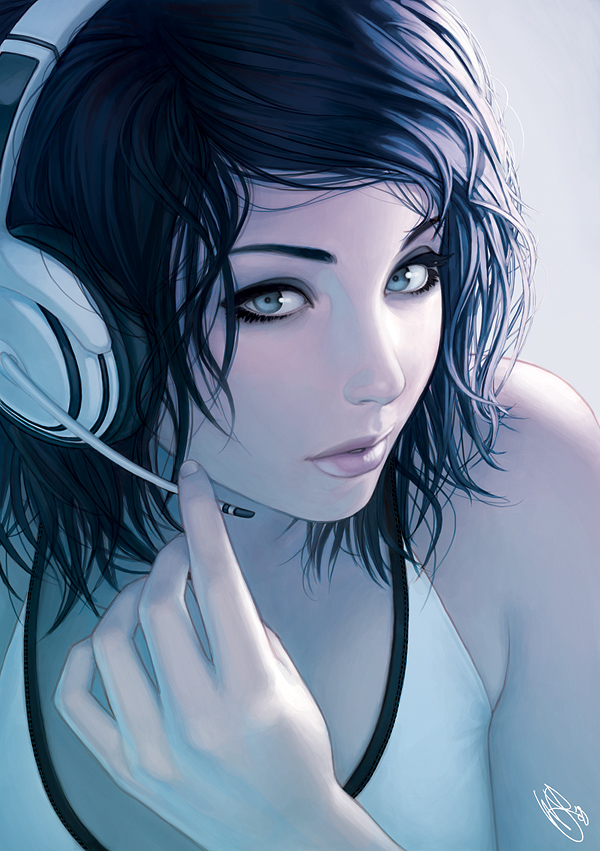 Equipment:
Headphones (either around her neck or on her head), a small figurine she uses as a companion,
Likes:
grilled cheese
snakes
cooking
Dislikes:
Toast
Toasters (they are terrifying)
Other dark individuals
Blood or Marriage?
Blood