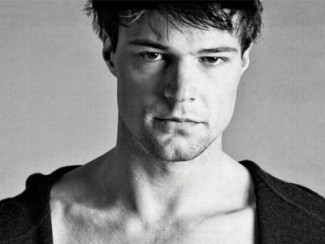 Full Name:
Agent Colt (Legal birth name unknown)
Nicknames/Aliases:
Agent Colt, Trainer Colt, Agent-Trainer Colt, Colt
Age:
31
Gender:
Male
Gift:
Superhuman reflexes
High-speed object tracking and locking
Loyalty:
Liberty, Trainer
Description:
6'5" and very muscular, approximately 205 lbs
Mid-tan skin, short-cropped black hair, brown eyes
Strong, pronounced facial features and a wide, prominent jawline
Speaks moderately acceptable Libertian Standard English with a thick Russian accent
Personality:
Colt serves Liberty. Colt is also shooting things. He is training other people to serving Liberty well. Colt is good at job, and is getting job done at maximum efficiency for Councillor Ava and for progress of Liberty.
Colt is good Libertian. Is doing very good at job.
Liberty forever.
Skills:
Due to the combination of his gifts, Colt is a superior gunner and is notorious for never missing once he has caught sight of a target. He shoots with a laser weapon, as it is the only artillery capable of firing at pace with his gift. He is also a skilled hand-to-hand combatant, and an excellent trainer.
Weaknesses:
Colt's higher thought functions, especially those that handle abstract thought and creative thinking, have been severely damaged. As such, he cannot operate beyond his knowledge of issued orders and Liberty protocols. Moreover, his tracking gift is stunted without the use of a weapon.
Brief History:
According to Liberty records, Colt and his sister Beretta were rescued eleven years ago by Liberty forces after a plane they were on crashed into the Atlantic ocean. Colt was brain damaged due to oxygen deprivation in the water, and both he and Beretta lost their memories due to the trauma. His native language was lost due to the resulting brain damage, though it is suspected that they were from Eastern Europe. Neither the plane's origins nor destination were uncovered.
Colt was taught to be an efficient Libertian, and now works under Councillor Ava as a trainer, taking occasional and specific field missions.
Other:
CLASSIFIED INTELLIGENCE
Barkov Rebellion Approximate Timeline
16 Prior to Date (PTD)- Dmitri Barkov takes up building an underground network in resistance of Liberty. He uses old cellphone and radio lines to communicate with others, and secures funding from Erubesco to build a proxy war against Liberty. His son Sergey, then 14, helps in the war effort. 


14 years (PTD)-Dmitri is injured in the line of duty. Sergey takes up his father's place at 17, leading the effort and pushing forward with more bold tactics. 


11 years (PTD)- Liberty receives information on the location on the Barkov's location. Sergey, 21, and nine-year-old sister Zhenya are taken alive for questioning. Dmitri and the remaining rebels at this location are carpet bombed. Sergey is questioned and tortured for six months, and these events are broadcast over the same radio waves used for rebellion communications.
11 years 5 Months (PTD) When Sergey succumbs after seven months of intensive interrogation, and the audio is televised as a public spectacle


10 years (PTD)- The last shreds of the Barkov Rebellion are decimated on Sergey's information.