---
---
---
---



♣Role


The Magician. No, she won't perform a neat card trick for you.



♣Gender


Female.



♣Nickname(s)/Alias(es)


Azu, Zu-zu, Blue, Bay, Gem. Usually she only permits those closest to her to call her by her nicknames. She gets upset if someone she isn't familiar with addresses Azure as such.



♣Age


Seventeen.



♣Love Interest


N/A.



♣Face Claim


Rin Tohsaka | Fate: Stay/Night



♣Dialogue

#990012, Red Wine





♣Thought

#3090C7, Blue Ivy



♣Height


168 cm | Five feet, six inches.



♣Weight


47 kg | 103 lb.



♣Build


Curvy ; hourglass.



♣Hair Color


A rich, nurturing brown.



♣Eye Color


She possesses piercing sapphire eyes.



♣Scars/Tattoos/Piercings


Azure is practically blemish and scar-free, blessed with milky skin and a fair complexion. The only one thing that seems different is a tattoo on the back of her left palm bearing the family symbol. It's really only from this hand that she can summon the most magic and mana from.



♣Description


Azure Bayard is a girl of average height and average weight. However, these are the only things average about her. For one, there are those daunting blue eyes of hers. They seem to stab right into you, in addition to that she has the habit of never looking away from someone's eyes and keeping eye contact, the exception being only when she is embarrassed. Her long dark hair falls just above her hips, where it is wavy at the tip. She styles it into twin-tails tied with black ribbons, and is rarely seen with it let down. With her finely arched eyebrows, Azure always seem to be on the look out for nonsense. She may as well be, since she her personality is just as sharp. She possesses a fine jawline, that almost seems to be carved perfectly, especially when she is in her usual high-and-mighty stance with her chin held high and her eyes glancing down. In addition, she has full, cupid's arrow lips and rosy cheeks. Generally, she's a beautiful young woman, with the wonderful contract between her sharp blue eyes, rich dark hair, and curvy figure.



♣Preferred Clothing


Azu is generally seen wearing school uniform, which usually consists of a dark pleated skirt, black thigh-high tights, and a red top that could usually come in the form of a blazer or her coat. Her style is eloquent and classy, rather modest but manages to pull off the perfect tease with just a bit of skin showing. Other than that, she is rarely seen in anything else, especially since she will be spending her next couple of years within the walls of The Agency. Despite her seemingly lack of clothing choices, she does possess a rather large wardrobe, though she has yet to find the occasion to wear her luxurious clothing.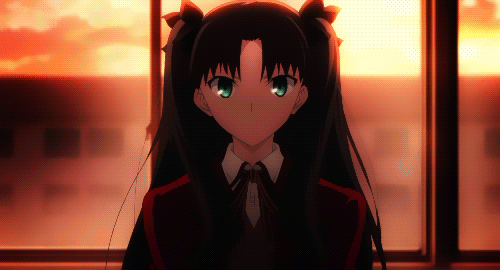 ♣Oddities
Upset & Embarrassed Easily | When she isn't cool, calm, and collected, Azure tends to react very easily to sincere compliments and tries to brush it off with her anger and frustration, though it is very evident how touched she is. Despite it being rather obvious to some, she continues to persist with her mercurial attitude.
Always Maintains Eye Contact | As previously mentioned in her description, Azu has the habit of looking deep into one's eyes. Some say the experience of piercing blue eyes looking into their own is like being asked an indiscreet question, were it not for the utterly calm manner in which they were spoken too. . . The only exception to this rule is when she is embarrassed, to which she heats up and looks away nervously.
♣Skills
Caligraphy | Coming from a wealthy family, this comes as no surprise. It has helped her develop a steady, elegant hand and cautious manner.
Physics and Mathematics | While she is an exceptional student overall, Azure has learned to place more interest in the scientific field. Even though her magic seems to defy the laws of nature, it still bends to the laws of Newton and other greats. To use her magic to the full potential, she must understand the laws it is limited to by or follows, and learn to work with it.
Linguist | This talent also stems from her rich upbringing, but some credit is due. She is a fast learner, and has managed to speak Latin, French, Spanish, English, and German fluently.
Perceptive | Azure is actually very good at reading people, since she is so good at gazing into one's eyes. She isn't a psychic, but sometimes the name can apply to her striking 'sixth sense.'
♣Likes
✓ Sweets. She's always been a fan of delicate pastries.
✓ Peace & Quiet.
✓ Tea and other warm beverages.
✓ Being in Control.
✓ Cats.
♣Dislikes
✘ Being embarrassed.
✘ Unhygienic people or places.
✘ Inferiority.
✘ Laziness.
✘ Goofballs.
♣Hobbies
- Reading. She's a lover of the classic medieval literature.
- Practicing her magic. You can never be too good.
- Taking peaceful walks.
- More of a guilty pleasure, she likes to sing, though she isn't all that good.
♣Phobia(s)
Agateophobia | The Fear of insanity and losing the senses.
Thantophobia | The fear of death or dying. After seeing her own family legacy torn away from her, she can't bear to pass on without accomplishing something. She'll feel incomplete and useless, which bring us to. . .
Asthenophobia | The Fear of being vulnerable or weak. She doesn't enjoy being just a person on the sidelines cheering others on, which is why she is partially glad she's at The Agency, where her abilities could be put to good use and even save the world.



♣Sexuality


Bi-Curious



♣Personality
Let's start with the rain before we get to the rainbow.
Stubborn ♣ Impatient ♣ Impulsive ♣ Strict ♣ Moody
---
---
[img]IMAGE%20HERE[/img]




♣Relationship Status


Single.



♣Family





♣Personal History
Mother & Father | Broods
Family Jewels | Marina and the Diamonds
[url=
---
---



♠Techniques




♠ Weapon

(If any)
---
---