Kojime Madoka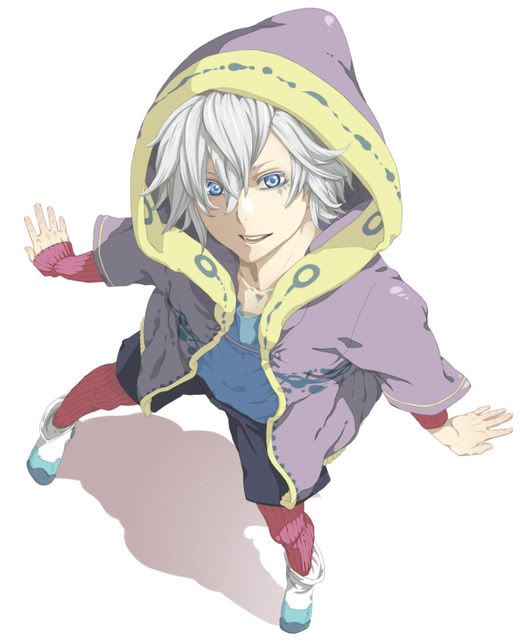 Role
Perfectionist
Gender
Male
Age
14
Personality
The problem with Madoka is that he is absolutely obsessed with perfection. No cloth can be folded at the wrong angle. No pencil can be held with the wrong grip. The sound of fingernails scratching on the blackboard is okay as long as the sound is distributed equally throughout the entire room. Desks must be exactly x feet apart, and no edges may have spare pieces hanging off of it. The self-declared Order Inspector, Madoka even constructed a special arm band for himself.

Somewhat forceful, Madoka is also a strange boy. Besides being unable to stand much imperfection (at least, aesthetically), he is never afraid of speaking his mind. Even when he is wrong, Madoka likes to insist that he is right. Shameless to the end, Madoka spends afternoons counting the leaves falling on the ground to make sure there is an even number surrounding each tree. This is why he hates autumn so much. Snowflakes as well bother him, since each snowflake does not have a pair and some snowflakes are askew. Sometimes, this bothers him so much he gets sick and has to stay in his room.

If you can get past this, Madoka is a pretty nice guy. Always the first to welcome new people into the school, he likes to try to make people feel content. Because of his nature, Madoka has brilliant form when it comes to diving and martial arts.

It's hard to believe that Madoka is Lyle's cousin.
Likes
Order
Symmetry
Even numbers
Lollipops
Pocky
Exotic foods
Capes
Diving
Gymnastics
Martial arts
Manga
Lyle's drawings
Making Lyle smile
Making his classmates smile
Odd colors and clothes
Dying his hair
Drawing on his skin with Sharpies
Music
His violin/piano/guitar/flute
His rather odd closet/combination of clothing
Peacocks

Dislikes
Asymmetry
Odd numbers
Blood
Pain
Darkness
Fire
Disorder
Autumn
Winter
Lyle when he goes into a sadistic mood
His parents
Bland colors
Judgmental people
Messy people

Alice Ability
The ability to manipulate sound. As long as he has some sort of thing that can create sound, he can change it as much as he wants.
Alice Type
Special Ability
Alice Shape
Intermittent
Star Ranking
Double
Years at the Academy
5
Control Devices?
Nope
History
Madoka's parents never liked the boy. The fourth son in a family that was trying to have a daughter, he was most unwelcome. His mother is Lyle's father's sister, and the reason they did not want a boy was because of the way they had seen Lyle turn out. They didn't want anybody like that in their family and believed if they had a girl, her disposition would be different enough that she would not end up like Lyle. Well...they got Madoka.

Madoka was different enough. From a young age, he had always been a perfectionist. He got pretty good grades because of his need for his essays to be perfect, his Japanese characters to be just right. However, it wasn't until he started playing music that his Alice came into the light. He was brilliant at playing piano, soon mastering the guitar and flute as well. He could play by ear. He could sight read. His finger danced across the keys as though he had playing for centuries, not five short years. He was nine when he went to Alice Academy.

The only reason why he has a double star and not triple or even special is because Madoka still has yet to figure out how to prolong his ability. He can only alter the sound around him for a brief six minutes and forty-three seconds.
Brief Description
Madoka is 5'4". Not particularly tall, for a boy - until you factor in the fact that he has yet to hit his growth spurt. With random shapes drawn on him (always symmetrical), Madoka is very, very flexible. His eyes are made that color by contacts and he only uses eyeliner when he feels like it. A light sleeper, Madoka is not a morning person. He doesn't get bags under his eyes, per say, but one can always tell when he is cranky simply because he doesn't fix messed up things but destroys them instead.

However, the rest of the time, he acts almost like a child - until he sees something imperfect. In those cases, he has to fix it or else he worries himself sick over it. Some call it OCD, but Madoka calls it a need for perfection. It's the same thing.
Crush
Will edit
Side
Neutral
Other
Madoka is bisexual.