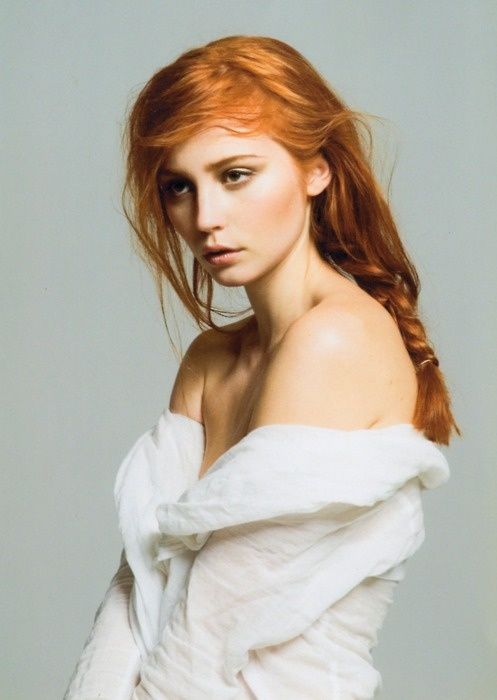 |

Name

|
Bridgette O'Leary (
Human given name
)
áilleacht an fhómhair(
Faerie Name- Irish for Harvest Beauty
)
"Yes, I have two names only because the humans were such dunder heads they decided to keep me."
|

Age

|
Appears to be in her early to mid twenties. Is actually hundreds of years old.
"Sometimes I just like to sit back and watch the world go by, but then I realize I've been around so long I've seen just about everything."
"Yes, I'm typically female and I prefer to be actually, but I have been male before. Not like it matters really I can appear to be whatever I like."
|

Species

|
Faerie Changeling
"I can be anything from an alligator to a zebra and anything from the alphabet in between."
---
---
Bridgette has the ability to change her outer form and can turn herself into just about anything. However she has settled over the years to appear as a lovely young human woman. She also has the ability to use her faerie magic to help crops and plants grow, which is why she runs a fruit and vegetable market in Bluffinton.
"I guess in my old age, I prefer the slow pace of growing things, to think.... I left home because I thought that was boring sooo many years ago."
Sex is something that all faerie folk enjoy, but a being of Bridgette's true age doesn't really dwell on it much. She prefers the feeling of falling in love and growing old with someone. She has only done this once in her long life, after his passing she never thought she could go through it again, choosing to change into a newborn child and leave herself on the steps of an orphanage. not long after suffering his loss. Her preference is males, and in the past when she was male at one point this fact didn't change. As of late she has been feeling lonely and believes that maybe she might be able to open herself up to another.
"Sex, isn't always needed... but sometimes it's a perk."
Those who are unaware of what Bridgette really is and her true age see her as a young woman who is wise beyond her years. A girl who is in touch with the Earth around her and has a love for anything green. In fact some think that she spends too much time concentrating on her gardens then what a young girl should, but those who know the truth realize that she's just enjoying her retirement. She is a quiet graceful creature, that likes to listen and then add to a conversation vocally if she feels her opinion is needed. She loves the people of the town and does her best to help all of her neighbors.
"It's allot easier to keep your foot out of your mouth if you pay attention before opening it."
---
---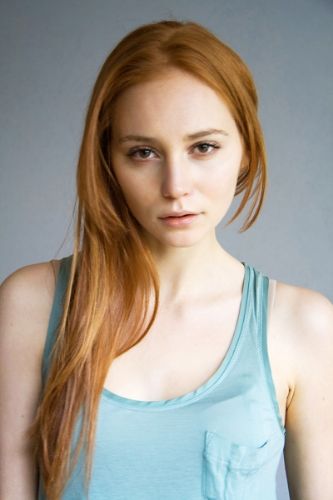 Bridgette's ultimate goal is to live out the rest of her existence happy and content.
"I like my life like it is, easy and unworried about things like money, bills, deadlines and paperwork."
Bridgette life started out like many faeries, each is given at task to concentrate on soon after birth. Crops, fertility, weather, the animals, she was chosen like many to tend to the plants and crops of the world. Trained by master faeries to use her magic to help plants grow and be plentiful, as a young faerie she found it all quite tedious and boring. One of the biggest rules of the faerie world being you must do your duties, and go unseen by the humans. Now this wasn't too hard, a human thinks of nothing when he sees a bee or a small garden snake in their fields. Still she was curious about the humans, and the work of being a harvest faerie was anything but exciting. She had heard stories, of faeries taking the place of human children just to play tricks on them. You see this is what happens when a faerie gets too bored.
And it was one of those times that the young faerie was dared to sneak into the cradle of a human child, so she being headstrong and foolish took on the dare. It was an easy switch, neither one of the parents was around when she came to the child's bedside, and by all appearances to the faerie the baby was just sleeping. With a wave of magic the baby disappeared from its cradle, and the faerie's form changed to that almost identical to the babe that had just been lying there. The only difference was the color of the child's eyes had bee an almost blue color but the faerie had chocolate brown eyes. It wasn't long before the baby's parents returned with the town doctor, looking frantic, the mother came to the side of the cradle sobbing insisting to the doctor that her baby had died in the night. But when she looked into the crib at the baby she only saw her beautiful little girl smiling up at her, she picked up the child and cradled her in her arms. It was then the faerie realized she had made a mistake, the baby had not been sleeping like she had thought at first. The mother had been correct, her child had died in the night, so out of duty to faerie kind she stayed with the human family so they would never know that there were things such as faeries in the world. She became the human child know has Bridgette O'Leary, at first she had felt a fool for making such a mistake and it was hard to keep up the persona of being a helpless babe. However as time went along she began to care for the the humans that she called mother and father, her life wasn't easy being the daughter of a poor farmer, but she was still able to continue her duties as a harvest faerie none the less.
This was the beginning of her life in the human world, she began to enjoy the company of humans so much that she would change her body aging as any normal human. Growing old, and then starting over, but she swore she would never take the place of another humans child, instead taking on the persona of an orphaned child. She traveled all around the world, till finally she found herself in Bluffinton ready to finally settle she was glad to find a place where there were other beings as herself. So she has been there for many years seeing people coming and going, relaxing, and happy to finally be at peace.
"Well that's just about it... now if you excuse me I need to go tend to my flowers."
|

Miscellaneous

|
Bridgette has had little to no contact with her faerie family back in Ireland since she took the place of the O'Leary's child. Even though it was many years ago, she still has an Irish accent.