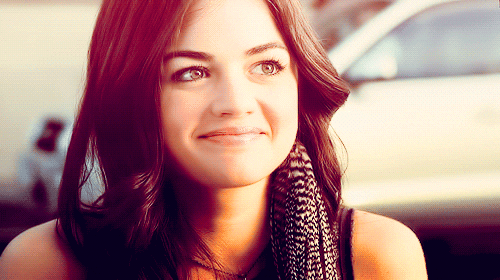 ---
---
|
Full Name
|
Abigail Lee Ann Lancing
|
Nicknames
|
Abby
|
Age
|
Twenty; 20
|
Gender
|
Gender
|
Race
|
Human for Now
---
---
|
Height
|
5'4"
|
Weight
|
120lbs
|
Body Type
|
Petite
|
Eye Color
|
Light Brown
|
Hair Color
|
Brown
|
Tattoos/Piercings/Scars
|
Right Ear
Left Ear
Left Wrist
|
Overall
|
Abigail is a rather short brunette. She has big curious eyes that tend to get her in trouble. They are filled with a light chocolate color that sparkle in the light. She was a wide smile to tie it all together. She is petite with very little in the front and in the back. Her brown hair reaches down to the middle of her back. She was thinking about cutting it, but she doesn't feel the need too. She tends to dress very girly. She likes the skirts, dresses, and high heels.
---
---
|
Likes
|
Her Brother
Singing
Dancing
Boys
|
Dislikes
|
Being Lied too
Being Useless
Arrogance
Stupidity
|
Fears
|
Losing Aiden
Falling In Love
|
Secrets
|
Never dated or kissed a boy
|
Personality
|
Abigail is a rather quiet person. She tends to fade off into the background with a book of some sorts. Reading has always been a happy place. She was always reading something. Everything from fiction to autobiographies. She preferred the fiction stuff. The brunette made seem like all smiles, but she has a hard time making friends. She always says the awkwardest things or starting up random conversations that have nothing to with the topic. On top of that she seems to embarrass herself a lot. The klutz tends to do random gravity checks from time to time. Or she starts rambling about something that doesn't make any sense. It's easier if she doesn't talk. And when she does speak, it tends to come out as a stutter when she is uncomfortable with the person she is talking too. When Abigail becomes more comfortable with a person, she becomes a random ball of sunshine. She can keep anyone entertained. Just listen to her speak to herself for ten minutes. She is truly an innocent and harmless person. Even if she wanted too, she couldn't hurt a butterfly. She has never yelled at anyone or gotten in any kind of altercation. Abigail is also really smart. She is always studying and learning.
---
---
|
FC
|
Lucy Hale
|
Hex Code
|
#0EB1C7