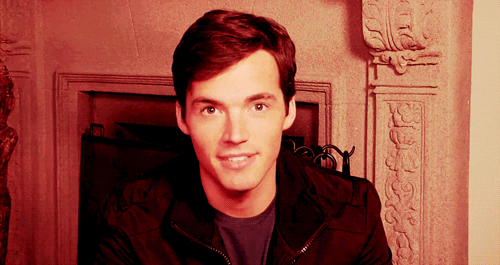 "A picture's worth a thousand cups of coffee"
---
---
Full Name
Aidan Christopher Lancing

Nickname
Dan

Age
Twenty-two / 22

Birthday
March 21

Gender
Male

Sexual Orientation
Heterosexual

Species
Human
---
---
Height
5'11

Weight
167 lbs

Body type
Lean/Average

Eye color
Light brown

Hair color
Dark brown

Tattoos/piercing/scars
TBA

Overall
Aidan is a fairly average but handsome guy when it comes to his physical appearance. He's slim, but not scrawny. When it comes to his dress code, he doesn't really have one. He's artistic, so he wears whatever he feels like depending on what moods he's in. Sometimes he dresses very casually, sweat pants and t-shirt. Sometimes edgy, leather jacket and dark blue jeans and sometimes he dresses like he's going to meet the president. It all depends on what he's doing and who he's with. He's not into fashion, he just loves change.
---
---
Likes
His little sister
Art/painting
Privacy
Making messes

Dislikes
Large crows of people
Technology
Pop culture
Arrogance
Country music

Fears
Losing Abigail
Dying
Heights

Secrets
He's afraid of falling in love

Personality
Aidan is what one would call a free spirit. He's very artistic and inventive. He loves to think outside the box and is a fan of anything unique or unusual. He's very honest, but not rude. He doesn't like any sort of drama and avoids conflict at all costs. Since his sister is much like him in this way, they get along flawlessly. But unlike Abigail, he's very talkative and somehow always knows the right thing to say or the right joke. He's also very open, and not usually shy around anyone. He's the type of guy that will start up a conversation out of thin air and turn it into a friendship within a matter of minutes. Because of this he has a good amount of friends, but only a few of them that he truly trusts. He loves any form of art, but mostly the traditional kind. He can often be found in his study with a brush in one hand and a cup of coffee in the other. He loves to experiment with paint so it's best to stay away from his work area when he's "inspired". He finds inspiration in the strangest things, and one of his goals is to find his muse; the source of his best inspiration. Most importantly, he is ridiculously protective of his little sister. Though she's an adult, he still sees her as his baby sister and will thoroughly inspect anyone that tries to get close to her. He doesn't like using force, unless it's to scare away any man that gets near Abby.