---
---
|
Full Human Name
|
Cordelia Rosa Jones
|
Born Again Angel Name
|
Cordelia
|
Age
|
Twenty-Two; 22
|
Gender
|
Female
|
Race
|
Angel
---
---
|
Height
|
5'6"
|
Weight
|
135lbs
|
Body Type
|
Hour Glass
|
Hair Color
|
Brown
|
Eye Color
|
Light Brown
|
Tattoos/Scars/Piercings
|
Right Upper Back
Left Ear
Right Ear
|
Overall
|
Cordelia is an averaged height brunette. She has an hourglass figure that anyone would kill for. She is rather flexible due to her being a gymnast. Her hair reaches just below her shoulder blades and she doesn't want to cut it. Her eyes are bright, big, and light brown. Cordelia doesn't have one style. She dresses however she wants depending on her day. She has one tattoo and many piercings.
---
---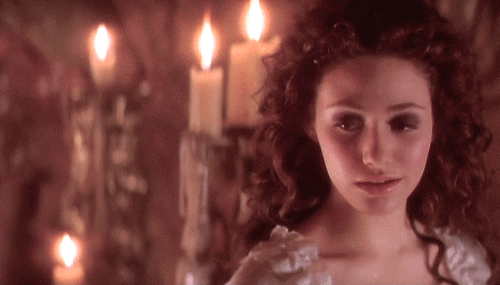 |
Likes
|
Intimacy
Vanilla
Being Immortal
Being Able to Fly
Thinking about her family
|
Dislikes
|
The Council
Watching Humans being kidnapped
Following Directions
Not being able to go home
Ditching her middle and last name
|
Fears
|
Being stuck on Eden
Being Killed by The Council
|
Secrets
|
Was Engaged
|
Personality
|
Cordelia is a bit of a bitch. She doesn't really care to meet new people or hang out with people she doesn't care about. She will make it known that she doesn't like you and does not care for your opinion. When she is forced to meet people, her eyes pierce their soul. And she will continue to glare until the poor person runs away. When Ophelia does like you, she is pretty fun to be around. She is open and giggly. The brunette loves doing random fun things and anything that gets her out of her house is a fun thing.

Cordelia doesn't lie. She honestly believes that lies are a waste of air because eventually the truth will be set free. From Teen Wolf she learned that three things cannot be hidden. The Sun. The Moon. And the Truth. She takes those words to heart, even though she isn't a werewolf and the entire show is fiction. Cordelia is also feisty and driven. When she wants something she will get it with no problem. She is witty and quick with smart comments. Cordelia can definitely hold her own and she doesn't really need anyone's help. She despises feeling helpless or being saved.

Despite being turned into an angel, Cordelia hasn't lost the ability to feel. Unlike the gods, Angels still have emotion. She absolutely hates the council and angels that actually do their bidding. As a human turned angel, sexual desires are still present. As well as sadness, happiness, and fear. Cordelia's determination to set herself free is based on all those emotions and a plan.
---
---
|
FC
|
Emmy Rossum
|
Hex Code
|
#BF20BF