---
---
|
Full Name
|
Roman Caio Everest
|
Nicknames
|
Ro, Cai, Caio
|
Age
|
22; Twenty-Two
|
Gender
|
Male
|
Race
|
Human
---
---
|
Height
|
6'1"
|
Weight
|
210lbs
|
Body Type
|
Muscular
|
Eye Color
|
Pale Blue/Grey
|
Hair Color
|
Brown
|
Tattoos/Piercings/Scars
|
Upper Back
|
Overall
|
Roman is a rather charming man. Standing a little over six feet carrying about 210lbs of pure muscles. His toned body comes from his hobby of boxing. He uses it as a stress reliever as well as a work out. He has pale blue eyes that make women go crazy. Unfortunately for them he is into the men. He keeps his hair cut short, but when it does grow out, it is brown. His smile allows his eyes to sparkle. Roman likes to keep his beard and mustache down to a manageable minimum.
---
---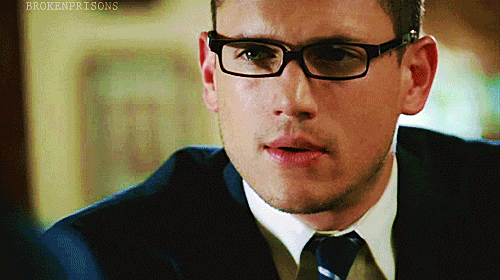 |
Likes
|
Boxing
Children
Men
Reading
|
Dislikes
|
Liars
Homophobes
Ignorance
Judgmental People
|
Fears
|
Being Hurt
|
Secrets
|
Has Anxiety Disorders
|
Personality
|
Roman is a very simple guy with a simple life. He enjoys the little things and takes his life a day at a time. He is very charming and rather flirtatious. He isn't as flamboyant as most people generalize homosexual people to be. He honestly doesn't enjoy being the center of affection. His ego is rather small, but he doesn't think badly of himself. The pale blue eyed male is very smart. He is always reading a book, wanting to learn something from the tale. He prefers fiction to non-fiction. He always believe there was always something to learn from the make believe. Roman is sweet and sometimes funny. Naturally, he can take the lead when put in charge. But he is very open minded about everything. Roman has never been afraid to try new things even though he can be a tad hesitant at first. More importantly, Roman is very open about his homosexuality. He turns girls away and tries to explain why he is the way he is to guys. Roman can be a bit blunt when he is being honesty. When someone asks him for an opinion, he doesn't hesitate about his answer nor filters himself.
---
---
|
FC
|
Wentworth Miller
|
Hex Code
|
#CC7812