---
The Bubonic Plague is well known through out the worlds history as one of the most horrifyingly deadly disease. It's claimed millions of lives, most of lives being claimed in places like Africa and Europe. People cursed the name of the grim reaper, as well as many other things.
Everyone was angry and
bitter, their loved ones dying what felt like every single day. Piles of bodies built up on the streets, and so many people gave up hope in ever finding a cure. Nations of people seamed to either beg death, or curse him- or should we say her?... Truth be told the myth of Death being a physical being was all hocus pocus to everyone who found sanctuary in another 'all powerful' being.
But the rare few who believed in Death, or the Grim Reaper, knew very little about her. For instance everyone assumed she was a male demon, when in reality she's actually a goddess. Basically the female version of Hades. They also thought she works alone, sweeping all over the world and claiming all the dead or dying souls she could, all in Earths chronological order. What really happens it, yes, she does get as many souls as she can, but it's not like she has to be there to supervise the death of the unfortunate being. She also doesn't stay in order of historical events. Instead she'll hang out in one place, during one specific time in history. Being a Goddess she can go into Earths past, future, or present. For example she can go all the way back to the creation of the world if wanted. It would be present for the forming bacteria there, but for her it would be the past. She bases her reference point on the year 2016 for Earth time. So for instance, at the moment, she's in the time period 1347. The very first year the plague started to attack the world.
Another thing humans assume is that Death works alone. They are also completely wrong. As a Goddess of death it is not only her job to take the souls of the dammed, but also to train others to take the souls as well. These others are what are known as demons.
She trains the young demons, called Vaultarians, to become her followers for eternity. Sometimes they are pure Vaultarians, sometimes they are fallen angels sent down to Earth by the lead god, Xian. Those cases are rare, and quite difficult to train. Death prefers normal Vaultarians, due to the fallen followers of Xian being rather rude to her, thinking they're her superior. So normally, if they get on her nerves, Death just sends the disgraced angels to hell where they have to deal with screaming people all day.
So while they get to watch people burn in hell, Death trains 4 Vaultarians (or black angels) to become full on demons. While working with them in 1347 she has to deal with people cursing her name, almost every one blaming her for the plague. Now normally this actually is something that Death would curse down upon certain regions of the world, just to have some fun in her job, and because population control. But instantly upon finding out how bad the plague was getting, her 5 fellow Vaultarians have brought it to her attention that not only was she not the one to curse the world, but also strange mythical creatures in both god and human fairy tales were starting to come to life. Worried that there is a greater power then her attempting to rule and control the flow of souls leaving the world, Death works on finding out what strange creature is causing the massacre, with the help of her fellow apprentices.
---
Creatures of Myth
A brief list of creatures that are better avoided by mortal, demon, and god alike.
Camazotz
Fierce giant bats said to be demons.
Cerberus
A beast that comes in many forms of terrifying Animalia that is said to help Death guard the underworld. That is a lie, and it has been no where close to Hell.
Ferir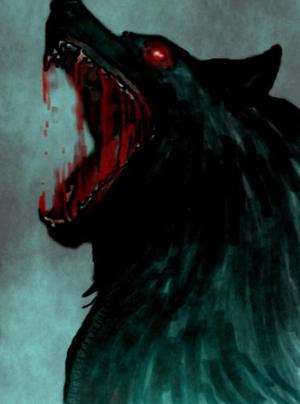 Massive wolf-like beasts said to be the size of modern day air craft carriers.
Jersey Devil
A deformed horse-like creature that has a vengeful taste for blood.
Krampus
A large horned creature that stands taller then any man. It is unknown what he looks like, and what his purpose is. He likes to come in place of Santa Clause.
---
The 'Heros'
Name: Meredith Grim | Age: Unknown |Sex: Female | Role: Death | Face Claim: Angelina Jolie |
TAKEN BY SILVERHARTED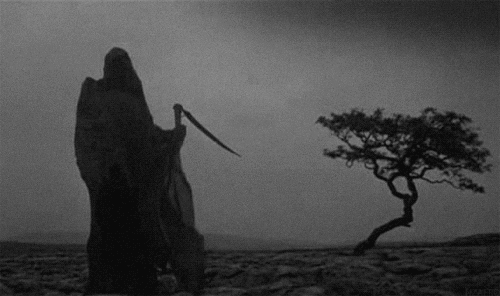 Name: | Age: | Sex: | Role: Apprentice | Face Claim: |
TAKEN BY FORxSCIENCE
Name: Borisyuk Damir Igorevich | Age:28 | Sex: Male | Role: Apprentice | Face Claim: Nagul |
TAKEN BY CLAW
Name: Morrighan Thatch | Age: N/A | Sex: Female | Role: Apprentice | Face Claim: Ksenia Solo |
TAKEN BY xXxCryptic-AngelsxXx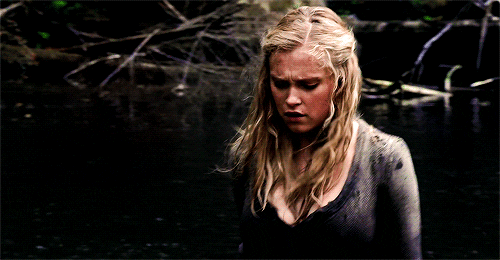 Name: Adelaja Butler | Age: 22 | Sex: Female | Role: Apprentice | Face Claim: Eliza Taylor |
TAKEN BY XLEVESQUEX
---
Rules
1: Please respect others character, and others in OOC.
2: If you wish to reserve a character send me a PM, and I will reserve your spot ASAP.
3: No god modding, it's annoying. Not even my character Meredith is going to be invincible, and she's a goddess!
4: Please no unnecessary cussing. It's (also) annoying.
5: I don't mind if there's romance between apprentices, but if it manages to get sexual between the two characters please do that stuff in your own private messages. No one wants to read about your characters having sex.
6: If you could stay active, that'd be great. Everyone will have 48 hours (2 days) to post before I give them a warning. If they do not reply by day 3 I will be forced to make them leave. The only acceptation to this rule is if you warn me that you will be inactive, or that you reply to my warning message.
7: You can make your character sheet however you want. I judge quality over quantity.
8: Have fun! This roleplay is meant to be enjoyed. Build relationships (Friendly, romantic, or enemies) With other characters! Be interactive with others!
9: Last but not least be accepting of other characters. This goes hand in hand with rule 1, don't be an jerk if someone's character has a mental illness, has a sexuality other then heterosexual, or has strange quirks. Thank you!
Taking place in...
---
---
When Meredith saw Morrighan the first thing she felt was relief. Relief that the apprentice was still and one piece, although she looked like a tired mess. The next emotion was anger. She looked down at the young girl, her eyes ablaze. From her body language, and the fact that she refused to look at the wounds on Merediths body, Mer knew she felt bad and regretted her actions.

"Yes this is your fault, and no there's nothing you can do to help,"

Meredith snapped, her jaw tense,

"But what you can do is explain to me why in bloody hell you thought it would be okay to go and run off?! And don't give me that 'I couldn't leave my team mates alone' bullshit because I'm not having it!"

Merediths voice rose steadily until she was almost screaming, but she suddenly cut herself off. She stared at Morrighan for a few seconds before looking away.

"To hell with it, there's no point in yelling you know what you did was stupid... But if you pull some heroic bullshit like that again you'll get a one way ticket to hell- No you'll be sent back to Xian so he can deal with you."



Another few seconds passed before Merediths face softened.

"You're tough and it's hard to kill a Vaultarian, but you can still die... I don't mean to belittle you, but you're not strong enough to go sprinting through demonic toy infested fogs and fight story book creatures all on your own..."

Meredith didn't look down at Morrighan, keeping her eyes straight ahead, knowing she was showing weakness explaining her worries to Morrighan. Thankfully the sound of leaves shaking violently and something being dragged could be heard, and soon Borisyuk, Adelajda, and Krampus could be seen coming towards the fort. Meredith took a deep breath, her stomach aching with pain. The only thing really stopping her insides from falling out was her shirt, which acted like a bandage, her blood causing it to stick to her body uncomfortably.

Walking forward Meredith met the group halfway, looking into the sleigh to see Krampus, still knocked out cold. Something that was rather noticeable is that the side of his head was scabbed and bloodied, as if he was struck. Merediths eyebrows knitted together as she looked at the other three, confused as to who struck the beast on the side of the head. Not bothering to ask Meredith simply went to business.

"Take him into the fort, we'll all drag him down to the dungeons, and when we all have our strength back up we'll have a little talk with him,"

Meredith instructed, walking down the bridge without another word.
---
Morrighan sat there, her hands knotted together in her lap. She allowed every word to be the smack that it was. The punishment. She opened her mouth, whether to argue or defend herself she didn't know, but closed it. Her words changed nothing about her actions and they would fix the wound in her mentor's stomach. When Meredith rose, Mor wanted to reach for her, to help her, but she knew the goddess would refuse such help from her and instead, rose to walk beside her. Without saying another word, she followed the others to the fort, doing whatever they asked of her. Pushing the sleigh, not pushing the sleigh, etc.

No one seemed to mention the strange thing that had happened earlier. Not even Mer when she took in the scabbed and bloodied hole she left in the side of the Krampus's head. She gazed down at her hands as they walked, her own brows knitted in confusion. She knew Addie could control water and Mer could control fire. She had no idea what Borisyuk could do, but what was her power? She hadn't seen it. Her eyes were closed in fear of his hand reaching towards her. Like a child. Like a stupid child who ran away, hoping to help, but ended up hurting her mentor terribly as a result. She wiped at her eyes, wet with tears that would never fall. She would never cry. Not in front of the goddess and not in front of her fellow apprentices. And definitely not in front of the Krampus. Unconscious or not, it was a weakness she would not show. Ever.
---
Adelajda "Addie" Butler
Adelajda stumbles weakly along, her run turning into a forced jog. She felt the chains around her arms melting and soaking her arms, but a sudden shout from Morrighan snapped her out of whatever the hell was happening to her and she turned back when she felt a big thump in the sleigh. It seemed that Krampus had gotten up, but fell back unconcious? But... How? She thought to herself and then suddenly came Borisyuk, being a wise ass.
Addie growled and stumbled out of the way, bringing the water from the ice chains back into her flask.

She used the remainder of what she could to reinforce Morrighan's makeshift bandage and stumbled into the dirt, panting and cursing. The blonde gripped into the dirt and lied on her back, staring up through the trees and into the night sky. I don't want to get up... She thought to herself irritably before weakly pulling herself together and continuing weakly through the woods. Adelajda truly felt as if she was going to fall over at any given time and she was beginning to feel very dizzy, but she continued on nonetheless. Just... A little further. She thought to herself and dragged herself along slowly.


Take him into the fort, we'll all drag him down to the dungeons, and when we all have our strength back up we'll have a little talk with him.


Addie came in time to hear Meredith say that from afar and watched her walk away, groaning in pain. This hadn't happened to her before, she never pushed herself to this length so that she became this weak and honestly didn't know how to deal with it. She groggily made her way towards the sleigh and looked at her fellow Vaultarians.
So, let's get this fucker down there and be done with this.
She growled irritably and blinked slowly.
---
Arcs are bundles of posts that you can organize on your own. They're useful for telling a story that might span long periods of time or space.
There are no arcs in this roleplay.
There are no quests in this roleplay.
Here's the current leaderboard.
There are no groups in this roleplay!
Welcome home, Promethean. Here, you can manage your universe.
Arcs are bundles of posts from any location, allowing you to easily capture sub-plots which might be spread out across multiple locations.
You can create Quests with various rewards, encouraging your players to engage with specific plot lines.
Settings are the backdrop for the characters in your universe, giving meaning and context to their existence. By creating a number of well-written locations, you can organize your universe into areas and regions.
Navigation
While not required, locations can be organized onto a map. More information soon!
There are no groups in this roleplay!
By creating Collectibles, you can reward your players with unique items that accentuate their character sheets.
Once an Item has been created, it can be spawned in the IC using /spawn Item Name (case-sensitive, as usual) — this can be followed with /take Item Name to retrieve the item into the current character's inventory.
Give your Universe life by adding a Mob, which are auto-replenishing NPCs your players can interact with. Useful for some quick hack-and-slash fun!
Mobs can be automated spawns, like rats and bats, or full-on NPCs complete with conversation menus. Use them to enhance your player experience!
Current Mobs
No mobs have been created yet.
Locations where Mobs and Items might appear.
You can schedule events for your players to create notifications and schedule times for everyone to plan around.
Add and remove other people from your Universe.
The Forge
Use your INK to craft new artifacts in The Apprentice of Death. Once created, Items cannot be changed, but they can be bought and sold in the marketplace.
Notable Items
No items have been created yet!
The Market
Buy, sell, and even craft your own items in this universe.
Market Data

Market conditions are unknown. Use caution when trading.

Quick Buy (Items Most Recently Listed for Sale)
None
Discussions
Topics

Replies
Views

Last post
Most recent OOC posts in The Apprentice of Death
(( omg! could I use my character from the original rp in this one? I loved my character and was sad that the last rp died. :( ))
This is the auto-generated OOC topic for the roleplay "
The Apprentice of Death
"
You may edit this first post as you see fit.