---
---
Addie Butler
|| FC: Eliza Taylor || Adelajda "Addie" Butler || Female || 22 years (when she died) || Bisexual || 75% Polish, 25% Irish ||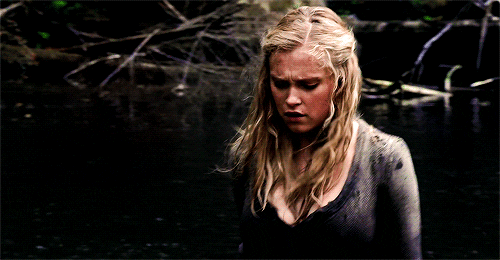 Personality


Addie used to be a very simple girl, but her view on things completely changed when she lost her life in an incredibly horrific way. She'd always been a stubborn, headstrong girl with loud opinions, which definitely has not changed. She's as smart and clever as she always was and is still just as loyal to those she devotes her respect or friendship to. However, she is no longer the playful girl she once was and is instead a lot more serious and collected, she's much less cowardly than she was before and has become a courageous young lady. She's become a lot more rebellious than she ever was. Actually, she was never rebellious, the only rebellious thing she did was drink and her parents didn't care enough to stop her. She used to be a very bright, happy girl but is now clearly depressed and can really bring other people around her down at some of her worse moments. Finally, she's become a very pessimistic person. She used to be very positive, but like most of the rest of her, she changed.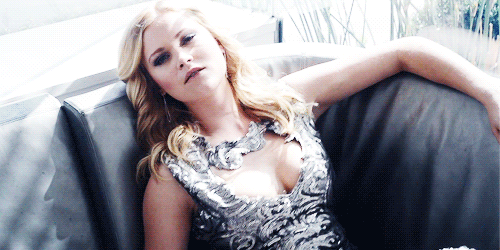 Strengths




Numbness to death


When it comes to taking lives, Addie doesn't really care. Of course, it's a bit of a different story when it's a victim of murder or child, or anything like that, but she will still go through with it and understands that life just works that way. And she somewhat enjoys bringing death upon those who, in her eyes, deserve it. It's a strength because she doesn't get all sensitive when it comes time to take souls.


Her ability


After much practice, she's become very skilled at her ability to manipulate any form of water. She can create form objects, make fog, make ice monsters and much more creative variations of her ability that she's come up with over time.


TBD









Weaknesses




Alcoholic


Addie has always been in denial about her drinking habits and honestly, probably always will. She loves drinking and loves the way it makes her feel and wouldn't stop if her life depended on it. It doesn't make her violent or mean, so what's the harm?


Engagement Ring


While most people don't know why she wears the ring around her neck, she wears it because she misses her husband and thinks of it as a token of their love when really, thinking about it and feeling it's cold reminder against her skin all day just depresses her and makes her even more miserable than she already is, but she's too stubborn to take it off.


Dull


Addie has a rough, aloof attitude so it's sometimes hard to have a conversation with her because she's so distant and "un-eloquent". She's the very opposite of friendly and doesn't care if people like her or not, so she doesn't make that extra effort to be likable. It's hard to have a decent conversation with someone who acts like a brick wall.






Hobbies




Playing the Piano


Though most of the time her grandma was drunk while playing the piano or teaching Addie, she still did it so brilliantly. Her grandmother could've chugged a litre of rum and still been able to perfectly nail a symphony. Pretty soon, Addie learned to play the piano amazingly as well but still never as good as her grandmother was.


Swimming


Addie has a new found love for swimming, for obvious reasons. When she's in the water, she feels so at peace and feels like she can be herself (whoever that may be). She manipulates the water so freely and dances with the stream. If you ever want to see Addie smile, catch her while she's in the water.


Re-organizing


Addie enjoys a change in scenery and loves decorating rooms, so she often changes her room around or switches up her style in clothing. It's more of a long term hobby, rather than something she does on a boring Saturday.






Fears




Rapists


Her past is pretty self-explanatory as to why she now has a fear of rapists.


Fire


When surrounded by fire, it becomes very difficult for Addie to defend herself because her ability (hydrokinesis) contradicts completely with fire, leaving her vulnerable.


TBD




Powers
Soul Collector
Can collect a person's soul by touching them with a bare hand.



Hydrokinesis


Has the ability to control water through physical movements and with the mind. Can manipulate water in all of its forms, whether that'd be solid, liquid, or gas. Over the past two or three years, she has learned how to heal wounds with her water abilities and is still studying her ability to see if she can't learn more things.


Likes


-Spending time alone
-Decorating
-Scenery
-Art
-Alcohol
-Music
-Playing the piano
-Swimming


Dislikes


-People seeing her scar
-Thinking about her haunting past
-World War 2
-Nazis
-Rapists
-Fire
-Socializing in large groups
-Monsters


Backstory
Despite her Irish last name, Addie was born in Vienna, Austria on September 1st, 1917 and moved with her family to Danzig, Poland in 1920 after WW1. Addie was raised in a very catholic home with her two parents, grandmother, three older brothers and one older sister. So, her family was middle class, white and catholic. Pretty typical family, right? There was also the added fact that her eldest brother was a rapist and her entire family drank, including herself, but that was behind closed doors. When they were all younger, the eldest brother would get all of his siblings (including Addie) to play house as an excuse to touch whoever he chose as his wife that day. Addie herself was only molested by her brother but her older sister and one of her brothers were raped by him. None of them ever said anything to their parents because he was always bigger and stronger than all of them and threatened to actually kill them. They just never talked about it to anyone else in the family or amongst each other and let it go on for years. Instead of talking about it, she drank, starting at the young age of eleven. Life went on normally besides that major problem and after she finished university, Addie was going to finally leave her home, move into an apartment in the city with her boyfriend of three years and become a certified nurse. Her life was set and she'd move on from her horrible past. However, everything changed the night of her twenty-second birthday. Her boyfriend proposed to her at her party and she gladly accepted, everything was going great. However, her twenty-second birthday was on September 1st, 1939, also the same day that Germany invaded Poland. And living on the very out skirts of Danzig, they were the first to go. Germans busted in her house and killed her grandmother first, then her mother, then her sister and then her brothers. This particular group of Nazis had no mercy at all. There was only her and her fiance left, holding each other, praying and sobbing. They grabbed him, killed him right in front of her then raped her and left her in a room full of all of her dead loved ones. For hours, Addie just lied there on the table with her skirt still around her ankles, crying. When she finally pulled herself up, she noticed that the soldiers dropped a gun in the middle of her dead rapist brother and her dead mother. She picked up the bloody gun shakily and was about to kill herself until she heard more screaming outside. Addie gathered herself enough to run outside and see that the same four Nazis were dragging another girl, kicking and screaming, half-naked down the street. Addie didn't hesitate shooting at all when she ran up to them screaming. The first Nazi she grabbed, she bit into his throat and ripped it out with her teeth and he died slowly and painfully. The other two she shot in the face and before she got the chance to murder the fourth, he grabbed her by the hair and slit her throat. Her body was dumped in a nearby lake and ended up freezing under the lake when winter came around, which might explain her abilities now. The scar remains on her neck to this day.
Extra
-She carries her old engagement ring on a chain around her neck.
-She speaks in a thick Polish accent.
-She has a scar running across her throat from her murder.