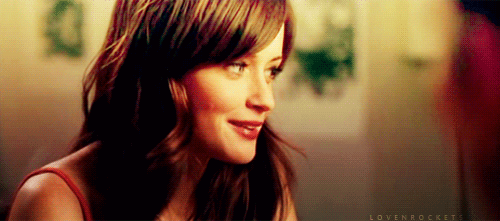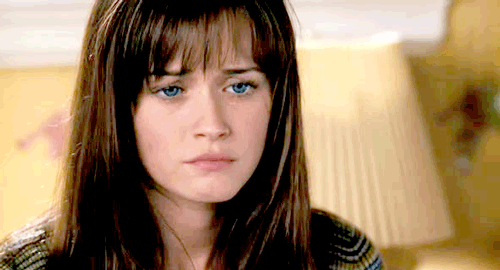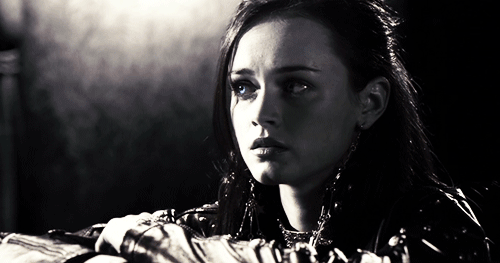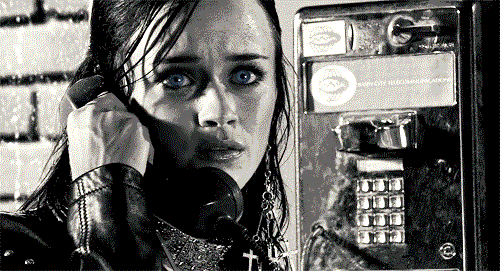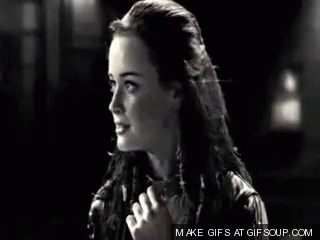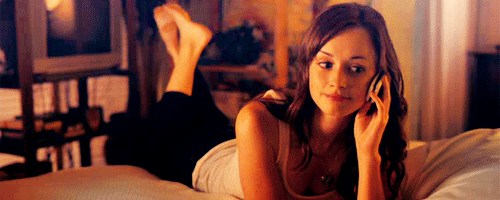 Full Name:
Alison Taylor Jackson.
Nicknames:
Alli, Al.
Age:
16
Birthdate:
31/12/95
Home Town:
Born and raised in San Francisco. You could even see the Golden Gate Bridge from my house!
Sexuality:
Straight as a ruler, my friend.
School:
Arcana
Power:
Well, I have excellent aim. I've essentially got perfect balance and I couldn't trip over my own feet if I tried. It sucks in terms of powers, but at least I can control it.
Likes:
~Chocolate ~Science ~Finding out how things work ~Dissecting people's behaviour to find out what their mental state is like ~Gymnastics- both performing and watching it.
Dislikes:
-Not understanding something. It's a rare occurence, but it happens... -Sluts. -Alcohol. I like having perfect control over my mind, thank you very much. -Physical Excertion other than gymnastics. -Not having anything to read. -Blood when it's not being used in a scientific experiment.
Fears:
Always being in pain and not being able to control my body.
Personality:
Some people would probably call me quirky. I can be slightly random sometimes, mainly if I'm extremely happy about something. Most of the time I prefer just to sit and watch rather than get involved in something. Unless it's gymnastics or a discussion about gymnastics or science. I love both. I can sometimes be a bit of a show-off when it comes to gymnastics, though. People could be doing handstands, and I would go over and do a handstand, and then go from that into a flip.
While I might be quiet, I'm not that passive. If I heard people bad-mouthing about me or my friends, I would go over and tell them exactly what I thought of them. I'm told it looks funny if they're taller than me. If someone pisses me off, I can go into a rant using lots of long words to both insult them and confuse them. However, I can tell if it's a good time to rant at them or not. My anger usually subsides after a few minutes, when interest in something takes it's place.
I love to watch people and see how their behaviour reflects on their mental state. Even if I do say so myself, I'm extremely intelligent. I love science and finding out how things work. This includes the human mind. My intelligence means I can get frustrated if I don't understand something. This is because I'm so used to understanding everything.
History:
My past is boring compared to everyone else's. My parents were both scientists. My mother worked in genetic science, my father worked in developing medicines and stuff for hospitals. My power was obvious from a young age. Clumsiness seemed to run in my family, but I was walking perfectly by my first birthday. By the time I was three, my parents were able to see that my dexterity exceeded that of a normal person. But they done nothing about it until I was eight. They then sent me to gymnastics every day after school to see exactly how far it went. I excelled at floor gymnastics, and was able to hold my own against teenagers in just about everything else. I competed, but I preferred just to do it for myself than to compete. My parents tried to push me into competing in the Olympics, but I refused to. I didn't want to compete in front of millions of people who were judging my every move, despite not knowing anything about gymnastics.
My intelligence was beginning to flourish when they started sending me to gymnastics. But my parents were so oblivious, I was able to conduct science experiments in my bedroom using items I found in my bathroom. In school, I was aceing every test I took. I
accidentally
created a miniature explosion in the science labs. But seeing as nobody was hurt and nothing had been damaged, I got away scot-free. Well, I was reminded that chemicals were dangerous, and I wasn't ever allowed to do an experiment by myself again.
At fourteen my parents decided attending a regular high school would not be satisfactory. They searched and searched for schools that seemed appropriate. They found several schools for people with gymnastic talent, but I didn't want to attend any of them because the emphasis was almost entirely on the sport. I wanted to be academically challenged. But all of the schools that had an academic level I was happy with didn't put enough emphasis on sport. My parents didn't want me to flourish in a scientific sense, and I wanted to be challenged academically more so than in a gymnastic sense. We argued along and hard about it. Several nights I was sent to my room without dinner because I had insulted my parents using scientific terms that they had unfortunately understood. So I took to stashing chocolate bars under my bed for those nights. It's a habit I still have today, even though the chances of me getting sent to my room without dinner for insulting Mr Marinos in scientific terms are miniscule.
But then, somehow, my parents came into contact with Mr Marinos. They seemed happy for me to attend Arcana as I would receive plenty of training. I was happy enough to attend Arcana as they had classes I wouldn't usually take in high school. So I was sent to Arcana. Noctrem was never even under consideration.
Anything else?
I'm interested in competing in the Olympics now. They don't need to know about my power... Do they? No, seriously, if I competed in the Olympics, would I have to tell them about my ability?