]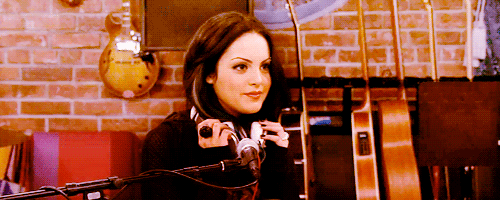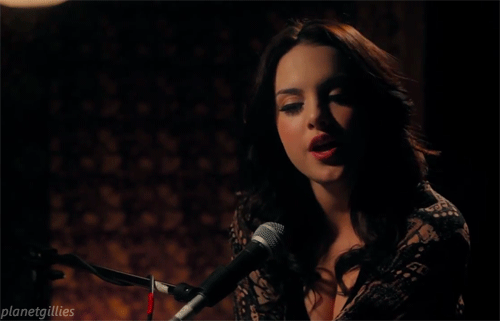 Full Name:
Amber Nicole Romano. Pleased to meet you.
Nicknames:
You can call me Amb. All my friends do and I consider you a friend.
Age:
18
Birthdate:
I was born on the 6th of May.
Home Town:
Born and raised in El Paso, Texas.
Sexuality:
I'm heterosexual.
School:
Noctrem
Power:
I have the ability to alter my appearance, which just means I can look like any person I want. It's been explained to me that I can mentally shift my cells at will to change the way I look. This lets me assume the forms of other human beings. I guess I can also change the pigment of my cells which allows me to change my eye, skin, and hair colors. I can also make it look like I'm wearing a variey of clothes, but they're actually not real. If I'm naked, but I make it look like I'm wearing clothes, the clothes are actually apart of my body. My favorite part of my ability allows me to duplicate someone else's voice exactly.
My power does have some setbacks. For instance, I can make myself look thicker or thinner, but I'll actually still weigh the same amount. Another setback is that I can't hold a different form if I'm unconcious, even though I usually shift in my sleep. I guess it's kinda like sleep walking. When I shift into someone, I have to know all the specific traits that I want. If I don't know about every freckle, mole, and scar on their body, they won't show up. Also, when I'm in extreme pain, I usually can't control my shifting.
Likes:
Painting~singing~acting~making money~knowing secrets~spreading rumors~having quiet time~gymnastics
Dislikes:
Bitches~people who are louder than needed~attention whores~losing money~being made fun of~watching girls degrade themselves~people who are stupid
Fears:
I'm so scared that one day I'll just disappear permanantly. That I just won't exist anymore. I know it's weird, but you asked me a question and I answered.
Personality:
I'm just going to say it, despite the way I normally look, I'm not you're typical Noctrem girl. I actually care about more than who I'm gonna bang at the next big party or how much I weigh. There's a lot of stuff that's more important than that. Like money. Speaking of money, I just
love
money. I've even set up a little buissness at the school so I could make some without a real job. I pay people for interesting information, like test answer or juicy gossip, and then I sell it at a higher price to whoever's willing to pay. Sometimes I'm paid to spread a rumor about a particular person, or I can work damage control and prevent a rumor from spreading all together. My methods are questionable, but then again I'm from Noctrem, so they're acceptable. I usually use my shape shifting abilities to spread rumors, make fake videos and pictures, or discredit specific piece of gossip. Recently I've started to get into blackmail, which is a great money maker. Do you know how much an athlete is willing to pay to make sure no one finds out he takes stereroids? A whole lot of money goes into my pocket to keep dirty little secrets like that.
I come off as a polite girl with a kind smile, but I think most people can tell there's something colder behind it. I can be a sweet girl or I can be a cold and serious buissness woman. It really depends on how you act towards me. I like to be nice and friendly, but if spending three years at Noctrem has taught me anything, it's that you can't let people walk all over you. I stick up for myself and I'm not all talk. Empty threats don't work for me. If you cross me, expect nude photos of you to be sent to one of the teachers with "XOXO" written on the back.
Well, after a long day of blackmailing and framing, I like to come back to my room and get my homework out of the way. I'm an A student. What? People don't take bimbo's seriously. Then, I like to put in some earbuds, play some good music, and paint or write lyrics. I'm very artsy and I love creativity in all it's forms. Especially singing. I've always wanted to be a singer, but I gave that up a long time ago. Nothing's more relaxing or puts me in a better mood than singing. Not even money will do that for me.
Romance hasn't been a priority for me, seeing that it never really ends up well. Don't get me wrong, I've had boyfriends before, but never for a really long time. They usually end badly, usually due to the fact I don't give the guy all my attention and they eventually get bored. But would they rather me give them ALL of my attention? It seems like that would be the most annoying thing on Earth. I can't seeing girls who do that, or girls that just give it up to any guy they meet. That's disgusting. Your body is going to be all used up by the time you hit 25. I also haven't lost my virginity yet.
History:
My dad was a shapeshifter who worked for the Italian mob in New York as a hitman and drug dealer. My mom was a Romani conwoman (also a shapeshifter) who had recently left her Gypsy family to go live in New York. She spent most of time picking pockets and stealing bags than actually looking for a real job. I guess we know where I got my entrepreneurial spirit from.
One day, my mom ripped off the wrong guy. He was one of the mob's leaders or somthing like that. They found out where she lived and broke into her apartment, which was lavished with expensive things she shouldn't have been able to afford. Mom was certainly surprised when she came home, but they decided not to kill her. Apparently they offered her a job with the Mob, which she accepted, and she worked with them for several years. In those years, she met my dad and they started to see each other. They eventually got married and my mom got pregnant. Everything seemed great, until one of my dad's friends got drunk and tried to get with my mom when my dad was still at work. She denied him, but he got pissed and beat the shit out of her. When she found out she lost the baby, my mom went to his apartment in the guise of his favorite hooker and when he let her in, she killed him with a kitchen knife. The rest of the mob found out my mom killed him and they wanted her dead.
My parents were forced to leave New York and moved to El Paso, Texas where they started a new life. My mom got pregnant again and popped me out 9 months later. She taught me all the basics of my powers and the essentials of making money. She pretty much taught me everything I needed to know, except how to fill out a job application. My dad forced me to shift on a moments notice. He enrolled me in acting classes and he taught me how to watch people and notice little things about them. From the way they flip their hair to the small birthmark on their neck, I learned how to pay attention to the small things. I learned a variety of other things, like how to get really good at picking pockets, how to pick locks, and how to fight with a knife.
I started gymastics when I entered 6th grade and I got pretty good, until my dad couldn't afford my classes anymore due to him and my mom "trying to go straight". That didn't last for long and my dad eventually started working with the Mexican Cartel. He worked his way up the ladder until he became the leader's right hand man. I guess my family is just built for a life of crime and lavish.
When I was 15, my dad sent me to Noctrem Academy. Supposedly, we have some kind of legacy at the school. The Romano family has been going there since it opened and I shouldn't be an exception. The rest is history.
Anything else?
I own a book that has all of my best information in it. I call it my Black Book. I also have different forms I like to take when I'm bored.