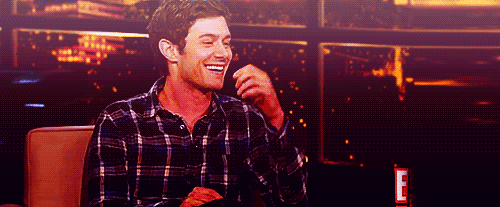 Full Name:
Killian Cameron Jackson
Nicknames:
KC
Age:
19
Birthdate:
October 15th
Home Town:
L.A.
Sexuality:
Heterosexual
School:
Arcana
Power:
Elasticity is a very neat power if I do say so myself. I am able to stretch parts of my body at lengths that are so unbelievable that people usually ask me to do it for a show, and when they ask me to.. I tell them to meet me in my room in about ten minutes. I'm joking, holy fuck. Sorry for trying to be funny! I'm really not that big of an asshole. I've never fucked before, so the ability to stretch my penis hasn't been tested yet. The weak points of my power is when I am trying to stretch two parts at once of the same item.. Like my arms/legs. I can't stretch one arm and the other arm at the same time, but I can stretch one arm and one leg at the same time. It's fucking stupid I know.. It won't take me long to actually get it to do both without a ripping sensation going through my body.
Likes:
I like plenty of girls on campus, but I'm interested in something a little more serious at the moment. I am interested in stunts and pushing my body to new heights. I enjoy Arcana more than I show. It's the most beautiful campus that you can imagine, and it's such a peaceful place at times when I feel like I'm about to explode. I workout with Jay as much as possible because I'm not one to let this body look completely skinny as fuck. I am a coffee drinker like you wouldn't believe. If I don't have at least one cup of coffee in my system at school, I would probably kill everybody.
Dislikes:
I really dislike old stuff. Maybe that doesn't make sense to you, but ever drink a cup of old coffee? Yeah, didn't think so. It's disgusting, so now I despise anything old. Let's see, what else do I not like.. This is quiet easy. Loud people. Rumors. People whose powers are stronger than mine. Rainy days. People killing bugs. I sound like an idiot, but if I see somebody step on a little bug walking across the sidewalk and laugh.. I want to punch you in the fucking mouth. Oh well, call me a pussy. I don't care.
Fears:
I fear that my power will make me turn to nothing, and I will no longer be visible to anyone.
Personality:
Before: My most known persona is the one with Jay. It's one where I don't give a fuck about people's feelings, but I'm not even close to how bad Jay is at times. I don't pick on people that are having a bad day. It's hard for me to push people down when they already seem to be at their lowest point. It's a part of Jay I try to calm down when he's on one of his rolls of pushing people down. I admit to turning my back on friends because of Jay, so I am now considered an asshole. I stand up for people that are constantly pushed down. Shit! I've stood up to Jay a time or two, but that is in some serious moments.
Now: Since the whole downfall of my friendship with Jay, I have realized that I definitely needed to take a step back and enjoy life before it was over. I am so much more relaxed now that I don't have the drama in my life that I was constantly being surrounded with. Without drama like that in your life, you can easily develop a sense of humor because you aren't on edge constantly. I still stand up for people that have hit their lowest, but still.. Some people still can't accept the new me because of some stuff I have done in the past. I guess that's all I'm really asking from people is to forgive me.
History:
I have been living in L.A. since I was maybe two. I don't even remember where my family lived before that, so I consider L.A. my hometown. My family means a lot to me because they have always been there for me through thick and thin. I played various sports as a young boy from football to basketball to baseball. I refused to play wrestling because I didn't see the point in guys rolling around with other guys in tight little leotards. Anyways, I was in pretty decent shape for a boy. I had the curliest fucking hair you could imagine, so my mom made me grow that shit out into a fro. You should see some of my earlier pictures. I look stupid as fuck in all honesty. I stayed with my parents until maybe middle school, and moved out to New York with my aunt and uncle to go to a private school that my parents were paying for. I didn't understand why they insisted on making me go out to NY, but I trusted in my parents. I was out there for maybe a month when I was sent back due to some issues dealing with my body.
That's when my power started shining through pretty bad. It happened on my first night back with my parents when they woke me in my sleep. My arm was dropping to the floor like water, washing across the floor. Of course, I freaked the fuck out because it wouldn't come back in. I screamed for hours trying to make it come back in to normal size because to me my mind had convinced me I was in the worst pain of my life. My dad had finally calmed me down when I noticed no pain was accompanied by the drooping arm. They called friends who called friends who finally called my parents to tell them to take me to Arcana. I showed up with my arm in a garbage bag because it still hadn't came back to normal. That's when I was sent to the school nurse for her to give me some shot to draw it back in. It was the sweetest feeling when it came back to normal size. It was like the most ticklish sensation filled my body, but I loved it.
Starting training at Arcana was my choice because that's where my parents took me, and I trusted in them to bring me to the best place. I had some of the best teachers you could imagine there, and it made me feel great. They expanded my power to a point I never knew I could manage. I had great friends and plenty of time for studying.. That was of course until Jay showed up at Arcana complaining about leaving Noctrem. I never even knew the school existed. I had only been at school for a couple of weeks when Jay showed up, so when the yearly competition came around I was convinced to skip out because it was useless to even go by Jay. We ended up skipping the next one, so when the news came that Noctrem was coming to Arcana I began to wish I had at least gone to one.. At least then I would know some of the faces that would be showing up.
With Noctrem at Arcana, things started to get a little crazy. Jay was stuck far up his ex's butt, so I was pushed to the backburner. I ended up voicing my opinion of the two, and now I am without many friends. Actually, I don't think I have any friends at all. I don't really care too much because I'm trying to better my life with people that actually mean something. I feel as if I am turning back into the Arcana student I should have initially been. I still have a protective nature for Jay because we were close, but I can no longer put myself in that position anymore to be pushed around.
Anything else?
I am in the process of making my life better. I have stopped drinking as often, but I do have an occasional sip here and there. I do not allow myself to get as drunk. I remove myself from drama, so I try to use less cuss words if they are negative. I no longer put negative people into my life, unless they absolutely need me.