The Avengers 2.0
The members of the Avengers have children who have been recruited to become part of the Avengers 2.0 (they don't seem to have a better name for it yet). No matter how much they or their parents may not like it, they're going to do it because Nick Fury and their new boss, Mrs. Kit "Kitty" Lively, are making them.

CURRENT PLOT
Loki's back and the Avengers have been called in to stop his latest plot to control the human race. However, while the Avengers are fighting Loki, another villain has arrived in NYC. Lithium. Lithium can take any living object (humans, animals, plants, etc.) and create illusions with them. They seem completely real to the people it is being used on (like a dream) and it is almost impossible for anyone to decipher what between what is real or not real with his illusions. He also has super regenerative powers meaning he can heal himself very quickly. He is planning on controlling the human race with his powers as well and the children of the Avengers have been brought in to help out.
ROLES
Child of Captain America (Steve Rogers) and [other] TAKEN




Child of Iron Man (Tony Stark)and [other] TAKEN




Child of Hawkeye (Clint Barton) and Black Widow (Natasha Romanoff) TAKEN




Child of The Hulk (Bruce Banner) and [other] TAKEN




Children of Thor and [other] BOTH TAKEN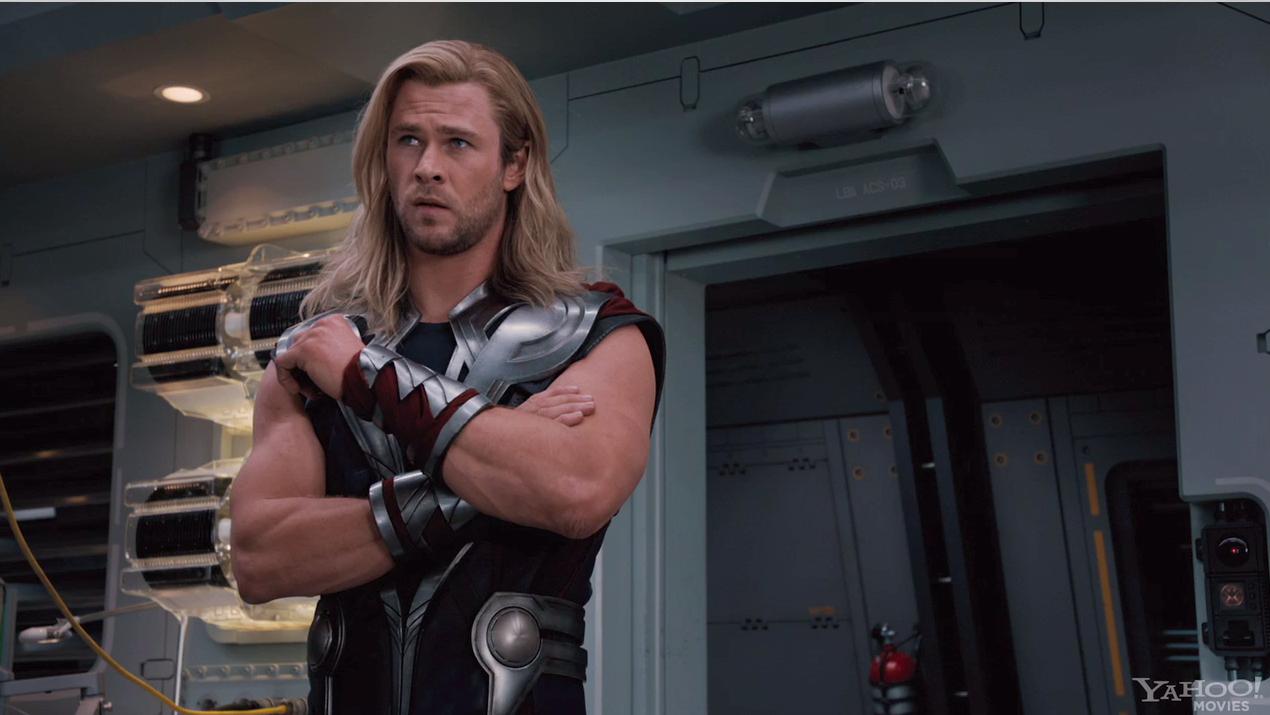 Gender Roles:
Female: TAKEN ~ SKYLARK BARTON - RIOTTERITTORY
Female: TAKEN ~ FREYA FOSTER - REAPERGIRL4
Female: TAKEN ~ VALENTINA STARK - KENZI
Male: TAKEN ~ BRAEGO THORSON - BROMANDER SHEPARD
Male: TAKEN ~ JORDAN BANNER - DA_SHADOW_PHOENIX
Male: TAKEN ~ ZACHARY ROGERS - FAMISHEDPANTS

CHARACTER SKELETON
-If you have any questions on this, ask me.
Code: Select all

[img](REALISTIC IMAGE OF CHARACTER HERE.)[/img]
[size=90][BRIEF DESCRIPTION OF THINGS NOT SEEN IN THE IMAGE]

[b]NAME:[/b] (Including last name relevant to their parent. IF YOU HAVE THOR, USE THE LAST NAME OF YOUR OTHER PARENT)

[b]NICKNAME(S):[/b] (Erase if they do not have any. THIS IS NOT YOUR HERO NAME.)

[b]CODENAME:[/b] (Hero name)

[b]AGE:[/b] (They should all probably be around 16-18 years old)

[b]GENDER:[/b] (Male? Female?)

[b]PARENTS:[/b] (Including both parents.)

[b]HEROWARE:[/b] (What they wear when fighting. Description if you cannot find a picture.)

[b]WEAPON:[/b] [url=LINK TO IMAGE HERE](NAME OF WEAPON)[/url] (Or descriptions if picture cannot be found. Delete if they do not have one.)

[b]PERSONALITY:[/b] (Who they are and how they are around others.)

[b]POWER/SPECIAL ABILITIES:[/b] (Inherited from your parents or not. Please do not make them too powerful.)


[b]OTHER SKILLS:[/b] (Do they create things? Play an instrument? Cook?)

[b]LIKES:[/b] (At least one or two, more if possible.)

[b]DISLIKES:[/b] (At least one or two, more if possible.)

[b]CRUSH:[/b] (Will be added.)

[b]HISTORY:[/b] (Mostly how they get along with their parents, any previous enemies they have, etc.)
[/size]
-Reserve only if you are sure you are going to get it in within a day or two. After that, I will send you a notification and if I do not hear back from you 12 hours after the notification is up, you're out. I feel cruel, but I'm sick of people reserving and not making a character.

-Before reserving make sure you check both the ROLES section and GENDER ROLES section because you must reserve both. [EXAMPLE: You want the child of Thor and you want it to be a boy AND they are both open. POST ON THE OOC: May I please reserve the SON OF THOR?)

-You can compete but you must inform me over PM or OOC at most 12 hours after the first registration.

-I'm sorry, but I'm only looking for people who are willing to write at least a good paragraph for each post, so if your sample post isn't very good… do I really have to say it.
-As a side note, don't get pissy if I don't accept you. I'm so sick of people getting angry at the poor GMs that are just trying to make a good RP.

-If you won't get your sheet up or if you're not going to be active (meaning posting at least once a week unless I'm told otherwise), THEN DO NOT JOIN. Honestly, let someone who really wants to be in this join.

-New rules will be added as I see fit.
Taking place in...
Arcs are bundles of posts that you can organize on your own. They're useful for telling a story that might span long periods of time or space.
There are no arcs in this roleplay.
There are no quests in this roleplay.
Here's the current leaderboard.
There are no groups in this roleplay!
Welcome home, Promethean. Here, you can manage your universe.
Arcs are bundles of posts from any location, allowing you to easily capture sub-plots which might be spread out across multiple locations.
You can create Quests with various rewards, encouraging your players to engage with specific plot lines.
Settings are the backdrop for the characters in your universe, giving meaning and context to their existence. By creating a number of well-written locations, you can organize your universe into areas and regions.
Navigation
While not required, locations can be organized onto a map. More information soon!
There are no groups in this roleplay!
By creating Collectibles, you can reward your players with unique items that accentuate their character sheets.
Once an Item has been created, it can be spawned in the IC using /spawn Item Name (case-sensitive, as usual) — this can be followed with /take Item Name to retrieve the item into the current character's inventory.
Give your Universe life by adding a Mob, which are auto-replenishing NPCs your players can interact with. Useful for some quick hack-and-slash fun!
Mobs can be automated spawns, like rats and bats, or full-on NPCs complete with conversation menus. Use them to enhance your player experience!
Current Mobs
No mobs have been created yet.
Locations where Mobs and Items might appear.
You can schedule events for your players to create notifications and schedule times for everyone to plan around.
Add and remove other people from your Universe.
The Forge
Use your INK to craft new artifacts in The Avengers 2.0. Once created, Items cannot be changed, but they can be bought and sold in the marketplace.
Notable Items
No items have been created yet!
The Market
Buy, sell, and even craft your own items in this universe.
Market Data

Market conditions are unknown. Use caution when trading.

Quick Buy (Items Most Recently Listed for Sale)
None
Discussions
Most recent OOC posts in The Avengers 2.0