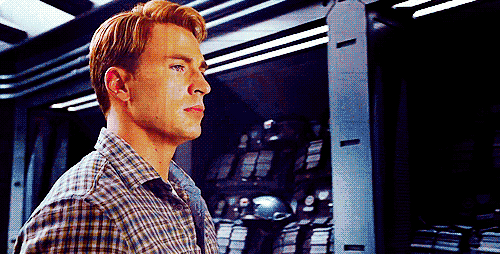 Name: Steve Rogers
Nicknames: Steve, Cap, Captain America, Capsicle, Star-spangled man with a plan, Gramps, Stars and Stripes, Sentinel of liberty, Living legend, Man out of time, and Spangly
Age: 97
Gender: Male
Species: Super Soldier
Appearance: Steve is a very handsome man, who stands at approximately 6 feet tall with blue eyes and short blonde hair. Steve is very muscular and prefers to keep a smile on his face.
Side: Good
Powers and abilities: Artificially enhanced physiology, master martial artist, shield mastery, expert tactician, leadership, advanced military operator, and expert marksman
Crush: open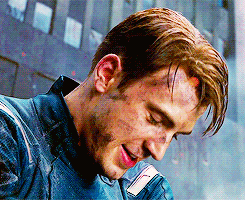 History: Steve was the son of Joseph and Sarah Roger. Steve's father was killed in action during WWI. When Steve was nearly 22 he discovered his mom died of tuberculosis. Steve always wanted to join the army to follow in his father's footsteps and help keep the nation free. Steve tried many times to register in different cities. He was always denied due to health issues. Until one day he was found by Erskine, a german scientist. This scientist chose Steve to participate in a top secret Super-Soldier program. This transformed the frail Steve Rogers into the powerful and heroic Captain America. Then his amazing World War II exploits made him a living legend. After a plane crash, Steve was frozen for nearly seventy years and awoke in the twenty-first century, where he joined the Avengers as their team leader.
Personality: Steve has always been a noble and honest spirit, intolerant towards injustice and abuses of power. Steve is full of humanity and morality; he tries to see the best in people and humanity. Rogers is courageous and selfless; he will gladly risk his own life if it will save another's. He is also fiercely loyal to those he cares about and will try to protect them at any cost. Steve is not afraid to do what's right for the greater good, even if it might be costly to him personally. He also has impressive charisma and leadership skills.
Other information: Steve is very good at sketching and he enjoys malt-shop oldies. Steve also still tends to be a bit old fashioned.