X
X
X
|| Title ||

The Barricade

|| Owner/Game Master ||

BloodRedKat and Cheshire_Girl

|| Inspiration ||

Based on a short story as well as a roleplay on Max-Dan-Wiz. All images can be found on Tumblr.
It began with a roar, waves crashing upon the earth with an intensity that shook the ground. Then came the tornadoes that wiped out our electricity, all phone lines, televisions, and even lights simply went dead. Next came the countries splitting, Pangaea reforming our planet in one terrible, swift moment that brought the environment to its knees. What we used to know as Russia and the United States of America are all that is left, pushed together from across the oceans by a massive invisible force; millions of people and animals perished at the hands of Mother Earth.
---
Everything...

...We knew...

...Is gone.
---
Despite it all, the surviving humans began to rebuild what was left of their ruined world. In order to protect themselves, they built walls around their cities believing that this would keep unwanted animals out. Things began to look up and steadily the population increased. We rewrote our history books, referring to that terrible day as "The Uproar" due to the massive roar the first wave made when it slapped against the earth.
When things seemed to be at their best, fate slapped us again, this time striking humanity with a terrible illness that killed men and mutated women. At the end of it there was only one male left and they referred to him as Father. The illness that struck the females not only infected their bodies to cause terrible pain, but changed their DNA as well. At first they looked odd, but as years went on and the mutations stuck, evolution began to smooth out the kinks.
Outside of the walls and scattered across the lands are undiscovered cities as well as ghosts from the past, shells of what life used to look like when the population was at its pique. Water has flooded many lands, making it inhospitable to humans. However living outside of the walls is impossible anyways because of the mutated animals that roam the lands and lurk in uncharted waters. They are terrible beasts that similarly to mortals, have adapted to survive however they've evolved into fierce, flesh eating creatures that will not hesitate to attack anything that moves.
---
In the year 2100, we have finally stabilized our world. We have a system to provide for the people within the walls, everyone must contribute to the community. There are collectors who stay within city limits to collect herbs and medicine. Scavengers who collect parts from broken down cars and salvage what they can from buildings in order to be made into new homes. Farmers who tend to the fields near the walls and hunters that know which mutated animals are safe to eat. There are also defenders who have spent their lives training to venture outside of the walls in order to scout for signs of life and chart maps for Father to use. Normally they return with medicine and supplies for rebuilding and occasionally a plant or two for food. Our story follows four citizens that live within the walls who have been chosen for a special mission by Father.


Name || Age || Gender || Job || Species || Face Claim || Played by
Octavia || 24 || Female || Defender || Kitsune|| Ahri || Played by: BloodRedKat
Reyna || 18 || Female || Scavenger || Snow Leopard || Black Hanekawa || Played by: Cheshire_Girl
Rico || 22 || Female || Hunter || Fox || Yurikaze Panettone || Played by: Bliss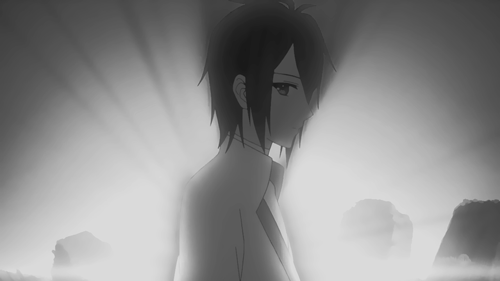 Miniori || 18 || Female || Collector || Hebi || Aonuma Shun || Played by: Gladis
Iria || 19 || Female || Defender || TBA/W FC || Played by Eeep
Father || Unknown || Male || Leader || Human || Face Claim || Played by: ઽ૮૨α
Kou || 10 || Female || None || Desert Fox || || Played by: Cheshire_Girl
Jennora || 20 || Female || Helper || Mermaid || Ariel || Played By: BloodRedKat
Code: Select all

[center][img]CHARACTER NAME USE FONTMEME.COM[/img][/center][hr][/hr][left][img]ANIMEGIF[/img][/left][size=200][left]╔[/left][right]╗[/right][/size][center][font=FONT]"CHARACTER QUOTE"[/font]



[b][[/b] [font=cambria][url=link to theme song]Theme song name | then artist[/url][/font] [b]][/b]



[font=cambria]Dɪᴀʟᴏɢᴜᴇ Cᴏʟᴏʀ ✦ [color=#MAINCOLOR][b]NAME[/b][/color] || Tʜᴏᴜɢʜᴛ Cᴏʟᴏʀ ✧ [color=#SEECONDARYCOLOR][b]#NAME[/b][/color][/font][/center][size=200][left]╚[/left][right]╝[/right][/size][hr][/hr][hr][/hr]


[hr][/hr][hr][/hr]

[center][img]http://fontmeme.com/newcreate.php?text=Reflection&name=Charupp.ttf&size=50&style_color=B3ADB3[/img][/center]

[hr][/hr][hr][/hr]

[right][img]Insert gif/image[/img][/right][font=cambria]⌈[color=#HEX2][b]N I C K N A M E[/b][/color]⌋
Nickname

⌈[color=#HEX2][b]A G E[/b][/color]⌋
Age [ 18-35 ]

⌈[color=#HEX2][b]G E N D E R[/b][/color]⌋
Gender

⌈[color=#HEX2][b]R A C E[/b][/color]⌋
Race

⌈[color=#HEX2][b]R O L E[/b][/color]⌋
Role

⌈[color=#HEX2][b]F A C E[/b][/color][color=transparent]X[/color][color=#HEX2]][b]C L A I M[/b][/color]⌋
Person || Anime/Game[/font][hr][/hr][hr][/hr]

[hr][/hr]

[center][img]http://fontmeme.com/newcreate.php?text=Beyond%20the%20Mirror&name=Charupp.ttf&size=50&style_color=B3ADB3[/img][/center]

[hr][/hr]
[left][img] [/img]
[img] [/img][/left][font=cambria]⌈[color=#HEX1][b]P O T E N T I A L[/b][/color][color=transparent]X[/color][color=#HEX1][b]I N T E R E S T[/b][/color]⌋
[u][b]Potential Interest[/b][/u]:

⌈[color=#HEX1][b]S K I L L S[/b][/color]⌋
[list]‡ [b]SKILL[/b] ||
‡ [b]SKILL[/b] ||
‡ [b]SKILL[/b] ||[/list]

⌈[color=#HEX1][b]S T R E N G T H S[/b][/color]⌋
[list]ღ [b]STRENGTH[/b] ||
ღ [b]STRENGTH[/b] ||
ღ [b]STRENGTH[/b] || [/list]

⌈[color=#HEX1][b]W E A K N E S S E S[/b][/color]⌋
[list] Ψ [b]WEAKNESS[/b] ||
Ψ [b]WEAKNESS[/b] ||
Ψ [b]WEAKNESS[/b] ||[/list][/font][hr][/hr][hr][/hr]

[center][img]http://fontmeme.com/newcreate.php?text=On%20the%20Inside&name=Charupp.ttf&size=50&style_color=B3ADB3[/img][/center]

[hr][/hr][hr][/hr]

[left][img][/img]
[img][/img][/left][font=cambria]⌈[color=#HEX2][b]P E R S O N A L I T Y[/b][/color]⌋

[center]|| [i][color=#HEX1][u]trait[/u][/color] † [color=#HEX2][u]trait[/u][/color] † [color=#HEX1][u]trait[/u][/color] † [color=#HEX2][u]trait[/u][/color] † [color=#HEX1][u]trait[/u][/color][/i] ||[/center]

Personality[/font]
[hr][/hr][hr][/hr]

[center][img]http://fontmeme.com/newcreate.php?text=The%20Past&name=Charupp.ttf&size=50&style_color=B3ADB3[/img][/center]

[hr][/hr][hr][/hr]

[justify][font=cambria]⌈[color=#HEX1][b]H I S T O R Y[/b][/color]⌋

History.[/font][/justify][hr][/hr][hr][/hr]


Reservations || Unfortunately this is a private role play, but if you really want to join with a burning passion then say so in the OOC and I'll see what I can do.

Literacy || This is a literate role play! Please proofread before posting anything and keep posts at an upwards of 300 characters.

Face Claims || Are anime only! Not everyone has to be a cat girl, you can be a rabbit or even a squirrel! If you need help finding a face claim, PM Cheshire_Girl. She's good at finding them.

Password || To join this role play please put the title somewhere in your reservation and a gif of your face claim.

Must Have:: For your potential interest, please do not put open, explain the way your charaqcter finds interest in other characters. They are not open for business, if they do not find a certain interrest in anyone at the moment then please say so. Also, after your history i would like if everyone put "Relationships" I would appericate it if everyone put a connection to other characters. Is this person your best friend? Are you secretly crushing on this person? Something, anything. You could even hate them. But I have only seen one person add another character to their characters CS so fair, and i would appericate it if we could include everyone. I will wait for everyone else to do their relations before i do mine. I would like everyone to say what their relations are in OOC before they finalize their CS, the other person's character does not have to agree with your character's opinion but I am expecting you to go into detail about each character and the part that you go into detail the other must agree too, if they do not, please communicate to find an agreeing point.
[/center][/font]
1 posts here • Page 1 of 1
---
---
This day was far from average. It had begun with a crash and bang, the cause was an earthquake that rocked the tiny apartment and caused glass to shatter and things to fall out of place. Earthquakes were not unusual in their tiny city, they occurred about one time a month and were usually nothing more then a tremble in the ground so the fact that things actually fell was unusual. Octavia was already gone for work, her bed made neatly as always. Reyna crawled out from under her covers, avoiding the smashed photo of the two girls and Father and going to get the broom. It was her favorite picture of them all that she kept by her bedside. It was rare that Reyna got to see Father these days although Octavia seemed to be summoned by him almost every week. Reyna was jealous of course, but she understood that Father was a very busy man and taking time out of his schedule was most likely not an option.
After sweeping up the shattered glass and finding a new place to hang the picture, Reyna prepared herself a breakfast of scrambled eggs over the little fire in the kitchen. They had an oven and stove, but electricity was scarce and so lighting a fire to cook was the easiest option. Most electricity was used to keep the food in the fridge from spoiling, but everyone used theirs differently. Every house had power shares for each month; if you didn't use all of it your shares would carry into the next month, giving you more. If you used more then your allotted shares then you would have less the next month. Food was distributed evenly and depended on the size of your family and water was something that everyone had and there was no need to preserve. In fact, there was an overabundance of water and using it was encouraged.
Next on the list was preparing her lunch, a sandwich and bottle of juice was what she normally packed but today there was no bread. Reyna made a mental note to pick some up and grabbed a container, then put her leftover breakfast in it and stuffed the container into her bag. Finally she got dressed, pulling off the big shirt she wore as pajamas and putting on a pair of drab olive shorts with a hole for her tail and a white shirt. She laced up her boots and ran out the door, prepared to scavenge near the wall today.
There was even more excitement when Reyna got to work. The fox was minding her own business, doing what she did best when hear ears twitched, picking up the sound of paws on tile. Slowly Reyna turned to see a beast and began to walk backwards inside of the abandoned building, trying to stay silent.
Crunch!
Reyna looked down to see the bones of a human hand underneath her boot. The beast turned, its hideous maw pointed in her direction. A guttural cry erupted from the animal and it charged, gnashing its huge teeth. The pink haired female hesitated for only a second before drawing out the knife she kept strapped to her thigh. Such a small weapon would make little difference against one of these wolvaines but it would buy her time. She leaped out of the way of the wolvaines attack and ran forward, jabbing it in the eye and dragging her knife down. The beast howled in pain and snapped its mouth open and shut, turning in circles in an attempt to reach her. The wolvain shook its head with the intensity of a hurricane, but Reyna held on. Suddenly the beast seemed to smarten up and ran against the wall, smashing the girl between itself and the concrete. He snapped at her, biting her leg between its huge jaw and trying to crush the bone. Reyna screamed in pain and clawed at the beast, prying its mouth open with her fingers. Its teeth were like razors and cuts formed on her flesh as she pulled herself out and limped to the staircase.
The wolvain was on top of her once more, but this time Reyna was prepared. She jumped up, stepping onto its head and climbing the great beast's back. It jerked, not expecting her to sit on top of it and attempted to shake her off once more. Reyna grabbed her knife out of the beast's eye and tried to stab it through the head. The steel blade bounced off once, twice, three times before she struck a soft spot and the wolvain buckled, sending Reyna flying once more across the ground and straight into a hole. Dirt clouded the air and filled her lungs, causing a coughing fit that made the female curl up onto her side. Reyna had always had a weak heart; Octavia had insisted for her to become something safe like a healer or collector, but Reyna had insisted on becoming a scavenger. No time to pity herself or listen to Octavia's imaginary
I told you so's.
She had to find a way out of this hole.
The sun had set well below the horizon, the only light Reyna had was coming from the moon. If she could reach one of the vines crawling across the building walls she could pull herself out, but it seems that even the trees were smart enough to grow around the hole with nothing but dead soil. Claw marks were scratched into the dirt, blood was caked beneath her fingernails from trying to climb up or dig her way out. Things were beginning to seem hopeless when an idea struck her. Reyna took off her bag and pulled out a few articles of clothing she had found upstairs then tied them together, making a lasso type loop and swinging it upwards towards a vine with a hooked end. She missed the first time, and the fifth time, until finally she got it and pulled the cloth taught. With aching legs she began her ascent, her work painstakingly slow until finally she neared the top.
Tear!
Her smile of triumph quickly turned to an expression of horror as her makeshift rope broke and she clawed and scrapped up the last few inches as the clothing fell below her. Reyna pushed upwards, grabbing onto a branch as the rest gave way. A laugh of hysteria and relief rose from her throat, but she wasn't safe yet. Nighttime was the most dangerous part of the day, it was when the beasts were most active.
The fox was outside now, with nothing to show for today's work but a bite mark that went down the entirety of her left leg. Father was not going to be pleased. She had reached the edges of the city when her body could go no further and Reyna collapsed, weak from blood loss and tired from escaping the hole.
---
1 posts here • Page 1 of 1
Arcs are bundles of posts that you can organize on your own. They're useful for telling a story that might span long periods of time or space.
There are no arcs in this roleplay.
There are no quests in this roleplay.
Here's the current leaderboard.
There are no groups in this roleplay!
Welcome home, Promethean. Here, you can manage your universe.
Arcs are bundles of posts from any location, allowing you to easily capture sub-plots which might be spread out across multiple locations.
You can create Quests with various rewards, encouraging your players to engage with specific plot lines.
Settings are the backdrop for the characters in your universe, giving meaning and context to their existence. By creating a number of well-written locations, you can organize your universe into areas and regions.
Navigation
While not required, locations can be organized onto a map. More information soon!
There are no groups in this roleplay!
By creating Collectibles, you can reward your players with unique items that accentuate their character sheets.
Once an Item has been created, it can be spawned in the IC using /spawn Item Name (case-sensitive, as usual) — this can be followed with /take Item Name to retrieve the item into the current character's inventory.
Give your Universe life by adding a Mob, which are auto-replenishing NPCs your players can interact with. Useful for some quick hack-and-slash fun!
Mobs can be automated spawns, like rats and bats, or full-on NPCs complete with conversation menus. Use them to enhance your player experience!
Current Mobs
No mobs have been created yet.
Locations where Mobs and Items might appear.
You can schedule events for your players to create notifications and schedule times for everyone to plan around.
Add and remove other people from your Universe.
The Forge
Use your INK to craft new artifacts in The Barricade. Once created, Items cannot be changed, but they can be bought and sold in the marketplace.
Notable Items
No items have been created yet!
The Market
Buy, sell, and even craft your own items in this universe.
Market Data

Market conditions are unknown. Use caution when trading.

Quick Buy (Items Most Recently Listed for Sale)
There is nothing but fields to grow herbs and food. Some are used to grow flowers as well..
This is where your homes are, what they will appear like.
None
Discussions
Most recent OOC posts in The Barricade