The Battle of Evergreen.
---
---



The game.



In the year 2050, a new game show has shown itself to the world and has gained quite a bit of popularity in the short time from when it started up until this point. The game itself is fairly simple to understand; you fight for survival and the one person remaining at the end of it all is crowned the victor. He/she will then be awarded a set sum of money based off of their performance and how quickly they got things done. But there's a catch; not only is this a game of survival, they've included all types of Supernatural Beings from around the world to join, though humans are still allowed in provided they have some sort of special talent or gift. There are 12 places in the game and those places only, however if the numbers are reduced slightly, a few more people may be added into it. However, 12 is always the limit.

The land in which the game takes place is extremely large and some areas vary from others, although the majority of it is either woodland or grassland; you do get the occasional desert area or rocky-mountain terrain.


---

The 'in game' rules are fairly simple:


You fight with anything you can find around yourself. Weapons will be hidden around the land, but do not take a weapon if you do not know how to use it properly, because that's just unfair to the others.
Only one person from each race is allowed into the games. This does not include humans, as you are all free to make a human character if you want.
While romance isn't against the rules, it is frowned upon and you can bet that the people controlling the game will do as best they can to separate you.
Every now and then there will be challenges where people will return to neutral ground and complete certain tasks for food, water, clothing, weapons, medicine and whatever it is they might need. When taking part in these challenges there will be no fighting, unless of course you wish to lose your spot in the game.
Alliances and groups with other players may be formed - in fact, it's encouraged, but the rule of 'only one victor' still applies so eventually you will turn on each other.

And then there are the 'out of game' rules:


You do not reserve a character, you reserve a spot, so that if your character does happen to die and the creators of the game wish to make it a little bit more interesting, you may make another character but he/she may only either be of the same race or a race that hasn't already been made.
This is a mature roleplay so swearing and scenes of a sexual nature are allowed, so long as they fade-to-black after the clothes have been taken off.
When reserving a spot, please be sure to add something simple as a password to let me know whether you've read the rules or not; it can be something simple like your favourite animal, food or anything along those lines. It's okay if you haven't added the password at first, but I will be reminding you in the OOC because your character won't be accepted otherwise.
I understand that most of you won't be able to post often, as I myself have some difficulty keeping up with fast-paced roleplays, but I'd like for you to at least have one post of semi-decent length sent in once every few days to let me know you aren't inactive.
---
---



The spots.



Yioru Kazimi, seventeen, male.
Human | Psychic.


Reserved for

RawkFist.



Name, age, male.
Race | Ability.
[img]---[/img]
Open.

Name, age, male.
Race | Ability.
[img]---[/img]
Open.

Name, age, male.
Race | Ability.
[img]---[/img]
Open.

Name, age, male.
Race | Ability.
[img]---[/img]
Open.

Name, age, male.
Race | Ability.
[img]---[/img]
Open.


Name, age, female.
Race | Ability.
[img]---[/img]
Open.

Name, age, female.
Race | Ability.
[img]---[/img]
Open.

Name, age, female.
Race | Ability.
[img]---[/img]
Open.

Name, age, female.
Race | Ability.
[img]---[/img]
Open.

Name, age, female.
Race | Ability.
[img]---[/img]
Open.

Name, age, female.
Race | Ability.
[img]---[/img]
Open.


---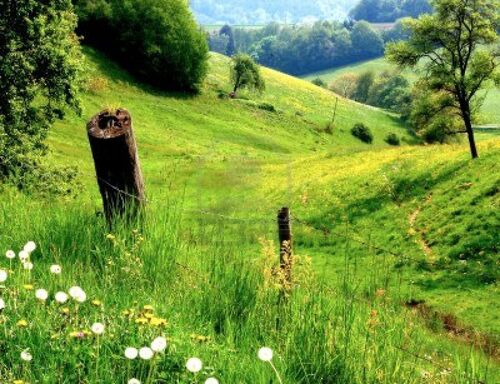 ---



Character sheet requirements.



Make it look pretty. ;'3


Code: Select all

Full name:
Preferred nickname(s):
Age:
Gender:
Race:
Sexuality:

Likes:
Dislikes:
Fears:
Habits:
Flaws:
Hobbies (if any):
Overall personality:

Height:
Weight:
Eye colour:
Hair colour:
Complexion:
Most noticeable features:
Distinct facial markings:
Distinct body markings:

Strengths:
Weaknesses:
Abilities:
Weapon of choice:

History: Optional.


Taking place in...
There are no characters in this universe yet!
0 posts here • Page 1 of 1
0 posts here • Page 1 of 1
Arcs are bundles of posts that you can organize on your own. They're useful for telling a story that might span long periods of time or space.
There are no arcs in this roleplay.
There are no quests in this roleplay.
Here's the current leaderboard.
There are no groups in this roleplay!
Welcome home, Promethean. Here, you can manage your universe.
Arcs are bundles of posts from any location, allowing you to easily capture sub-plots which might be spread out across multiple locations.
You can create Quests with various rewards, encouraging your players to engage with specific plot lines.
Settings are the backdrop for the characters in your universe, giving meaning and context to their existence. By creating a number of well-written locations, you can organize your universe into areas and regions.
Navigation
While not required, locations can be organized onto a map. More information soon!
There are no groups in this roleplay!
There are no characters in this universe yet!
By creating Collectibles, you can reward your players with unique items that accentuate their character sheets.
Once an Item has been created, it can be spawned in the IC using /spawn Item Name (case-sensitive, as usual) — this can be followed with /take Item Name to retrieve the item into the current character's inventory.
Give your Universe life by adding a Mob, which are auto-replenishing NPCs your players can interact with. Useful for some quick hack-and-slash fun!
Mobs can be automated spawns, like rats and bats, or full-on NPCs complete with conversation menus. Use them to enhance your player experience!
Current Mobs
No mobs have been created yet.
Locations where Mobs and Items might appear.
You can schedule events for your players to create notifications and schedule times for everyone to plan around.
Add and remove other people from your Universe.
The Forge
Use your INK to craft new artifacts in The Battle of Evergreen.. Once created, Items cannot be changed, but they can be bought and sold in the marketplace.
Notable Items
No items have been created yet!
The Market
Buy, sell, and even craft your own items in this universe.
Market Data

Market conditions are unknown. Use caution when trading.

Quick Buy (Items Most Recently Listed for Sale)
There are no characters in this universe yet!
None
Discussions
Topics

Replies
Views

Last post
Most recent OOC posts in The Battle of Evergreen.
@TheYashie. Sure thing, that spot is yours. And you can be pretty much anything you want to be, so long as your character does have a human form as well as whatever secondary form it might take on.

@Luna Delta. Okie pokie, she's all yours.
I'd like to reserve a female spot as well please. My favorite food is steak. :3
Hello! I'd like to reserve a spot please!
My favorite animal is the tiger :D

Oh and may I know what manner of 'supernatural beings' am I allowed to choose from while creating a character?
This is the auto-generated OOC topic for the roleplay "
The Battle of Evergreen.
"
You may edit this first post as you see fit.