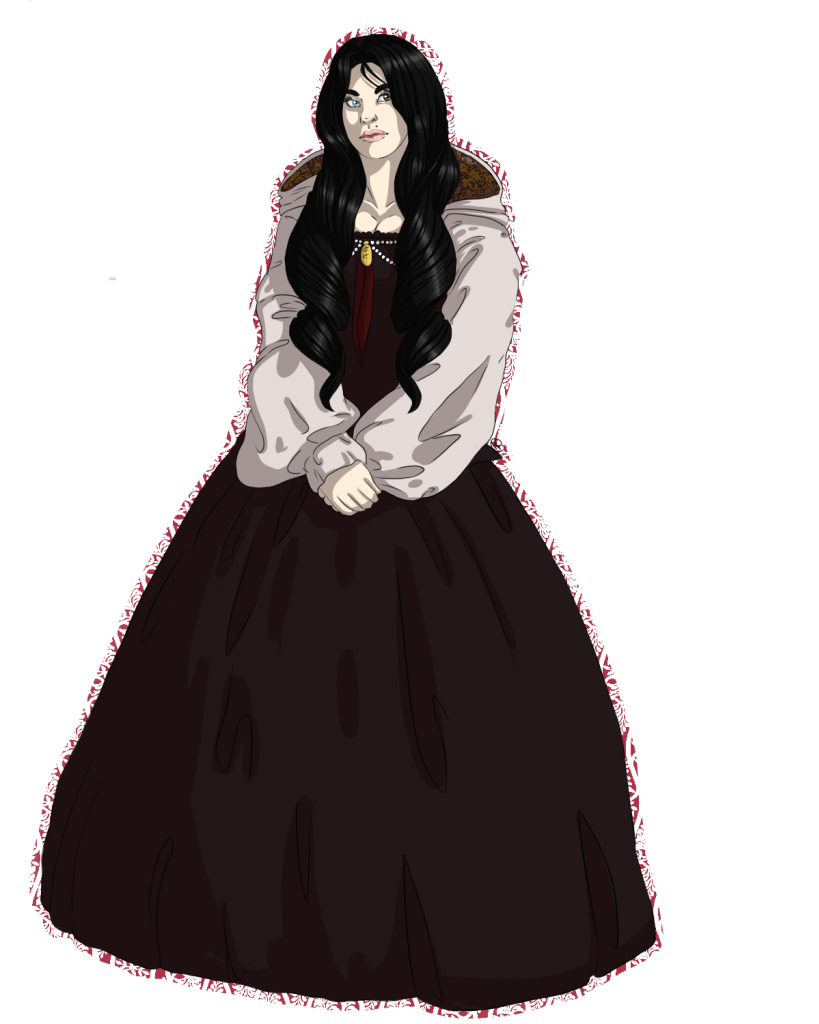 Name:
Celestria Bennett
AKA:
Celeste
Age:
20
Height:
5'4"
Distinguishing Features:
Left eye is deep brown, right eye light blue, waist length black hair, beauty mark above upper lip.
Race:
Vampire

Position:
Hybrid
Family:
Mother- Deceased
Father- Unknown
---
Personality
:
Celestria is rather kind and well spirited, even with being the child of a human and vampire, knowing the hatred of her kind. Despite this though, her mother raised her to ignore the hate even though it scares her quite a bit. From her upbringing away from all the over villagers, she's grown up to be rather shy, only venturing out away from home when her mother did. Even then she made no eye contact with others.

Mate:
NONE
Pet/Freshie:NONEOther:
-Celestria creates fabrics and even articles of clothing to sell, as being her source of money, even her own clothes as well.
-Grows flowers for their beauty and smell.

---
History
:
Was born of a mother whom use to be a donor before the young woman's birth, but eventually had become addicted to the overwhelming bite of the vampire. The change was gradual for her mother, though, she never really even noticed the change within herself until it was too late. She had become pregnant with Celestria, but did not know of such still she had started growing rounder in size. The woman was not sure what to do about it, especially since she knew the father was a vampire making her child a hybrid. So, instead of continuing her addicted lifestyle that she'd become use to, she left.

She had found a wonderful house that was secluded on it's own, a wonderful house that she and her daughter would be able to live happily at. After the girl's birth they did just that, lived a rather well life. As the young Celestria grew, she quickly learned how looked down upon her kind was among those. Yet, she never really knew why.

As the years grew on and she matured into a woman, her mother became ill, but with little money there wasn't any way for her to help her sick mother out. Eventually she died, leaving Celeste to live on her own. The girl now lives within the same home, away from the society as an outcast. Accepted by neither the humans or vampires.

Most do not know that she is a hybrid, for a really does not advertise it in the fear of others would do. She very much tends to keep to herself mostly, unless she is confronted by another.