Age: 26
"I'm not old yet...so don't call me grandpa"
Appearance: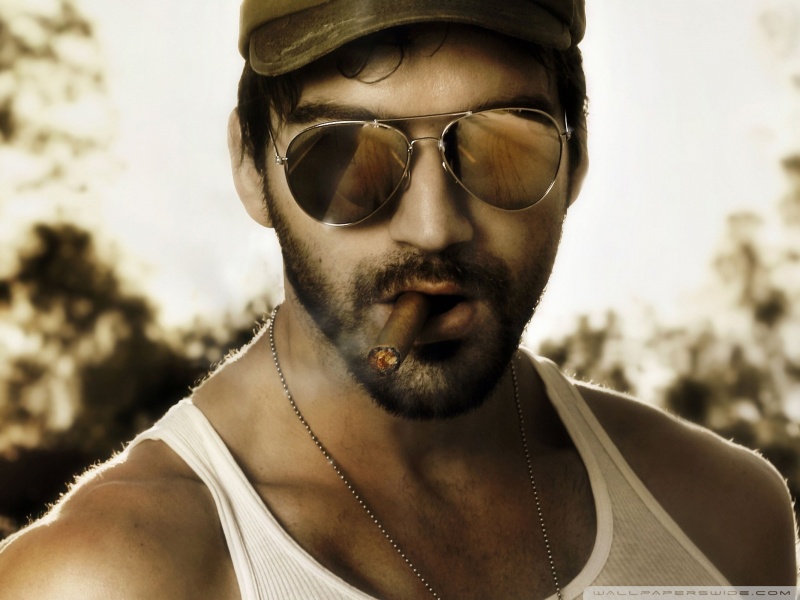 "Took this picture before everything went to hell, I'm just about 6"7' and weigh 167 pounds"
Equipment:
"There are a few advantages of being in the army, like having access to all the guns you could ask for"
He has a LMG with a 60X round clip with a fair bit of accuracy
Armor:
"Advantage number two, getting awesome pieces of armor such as a juggern...bomb suit. The grenades are just for show, they are fakes but no one else knows that"
Davian acquired a bomb suit which is capable of withstanding a lot of fire
Personality: A brash and arrogant person who almost has no respect for anyone besides himself and others who fight with him, he also smokes around people regardless of what they say, usually he ends up flipping the bird at them and ignores them. When in a fight he shows no mercy regardless if the person is a man, woman, or even a child anyone who attacks him gets served a lead shake. He also likes to joke around during combat and makes a joke about others.
"And if you think I'm just going to tell you my life story think again! Gonna have to earn it first or if I feel generous I'll think of telling some parts of my story."