▄ ▄ ▄ ▄ ▄ ▄ ▄▄▄▄▄▄▄▄▄▄▄▄▄▄▄▄▄▄▄▄▄▄▄▄▄▄▄▄▄▄▄▄▄▄▄▄▄▄▄▄▄▄▄▄▄▄▄▄▄▄▄▄▄▄▄▄▄▄▄▄▄▄▄▄▄▄▄▄▄▄▄▄▄▄▄▄▄▄▄ ▄ ▄ ▄ ▄ ▄ ▄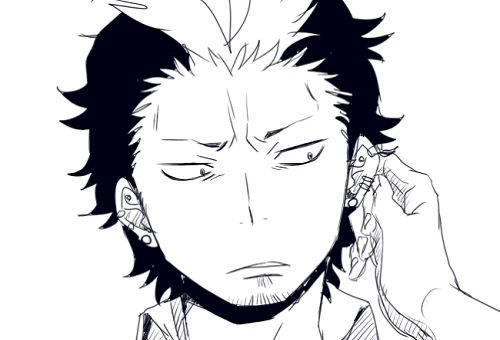 ▄ ▄ ▄ ▄ ▄ ▄ ▄▄▄▄▄▄▄▄▄▄▄▄▄▄▄▄▄▄▄▄▄▄▄▄▄▄▄▄▄▄▄▄▄▄▄▄▄▄▄▄▄▄▄▄▄▄▄▄▄▄▄▄▄▄▄▄▄▄▄▄▄▄▄▄▄▄▄▄▄▄▄▄▄▄▄▄▄▄▄ ▄ ▄ ▄ ▄ ▄ ▄
▒
▓
▒
▓
▒
▓
▒
▓
▒
▓
▒
▓
▒
▓
▒
▓
▒
▓
▒
▓
▒
▓
▒
▓
▒
▓
▒
▓
▒
▒
▓
▒
▓
▒
▓
▒
▓
▒
▓
▒
▓
▒
▓
▒
▓
▒
▓
▒
▓
▒
▓
▒
▓
▒
▓
▒
▓
▒
◤
◥
___

B A S I C




_____

I N F O R M A T I O N . . .


▂▂▂▂▂▂▂▂▂▂▂▂▂▂▂▂▂▂▂▂▂▂▂▂▂▂▂▂▂▂▂▂▂▂▂▂▂▂▂▂▂▂▂▂▂▂▂▂▂▂▂▂▂▂▂▂▂


FULL NAME |

Tesseract O'Callaghan.



NICKNAME(S) |

Tess.



AGE |

Eighteen.



GENDER |

Male.



SEXUALITY |

Bisexual, bi-romantic.



SCHOOL YEAR |

Year 13.



OCCUPATION |

Looking for employment.



FACE CLAIM |

Suguro Ryuji.



CLIQUE |

The Outcasts.



ROLE |

Leader.
▄ ▄ ▄ ▄ ▄ ▄ ▄▄▄▄▄▄▄▄▄▄▄▄▄▄▄▄▄▄▄▄▄▄▄▄▄▄▄▄▄▄▄▄▄▄▄▄▄▄▄▄▄▄▄▄▄▄▄▄▄▄▄▄▄▄▄▄▄▄▄▄▄▄▄▄▄▄▄▄▄▄▄▄▄▄▄▄▄▄▄ ▄ ▄ ▄ ▄ ▄ ▄



▒
▓
▒
▓
▒
▓
▒
▓
▒
▓
▒
▓
▒
▓
▒
▓
▒
▓
▒
▓
▒
▓
▒
▓
▒
▓
▒
▓
▒
▓
▒
▓
▒
▓
▒
▓
▒
▓
▒
▓
▒
▓
▒
▓
▒
▓
▒
▓
▒
▓
▒
▓
▒
▓
▒
▓
▒
▓
▒
▓
▒
▓
▒
▓
▒
▓
▒
▓
▒
▓
▒
▓
▒
▓
▒
▓
▒
▓
▒
▓
▒
▓
▒
▓
▒
▓
▒
▓
▒
▓
▒
▓
▒
▓
▒
▓
▒
▓
▒
▓
◤
◥
____
A P P E A R A N C E . . .
▂▂▂▂▂▂▂▂▂▂▂▂▂▂▂▂▂▂▂▂▂▂▂▂▂▂▂▂▂▂▂▂▂▂▂▂▂▂▂▂▂▂▂▂▂▂▂▂▂▂▂▂▂▂▂▂▂▂▂▂▂▂▂▂
EYES |
Tess' eyes are brown, though they might look black from a distance. Usually with a frown weighing on his brows, he gives an intimidating stare.
HAIR |
Following the tradition for the males of his family, Tess has dyed a strip of his otherwise completely brown hair to a shocking blonde. Much like his eyes, his hair - especially next to the yellow of his dyed hair - almost looks black. It is all pulled back off his forehead, and has been allowed to grow down to his neck.
COMPLEXION |
He's very pale, but not unnaturally so.
BODY BUILD |
Tess stands at a rather average 5'10", though his figure is decidedly stocky. Though he's not a known athlete and he certainly shows no interest in building muscle, he has amassed quite a bit of it through fighting and such. His build is much wider than most teenagers in his year, who are quite slender, but he is not overweight or chubby by anyone's standards.
DISTINCT MARKINGS |
He's never been one to take an interest in tattoos, much to his parents' surprise. However, after the passing of his brother, he had the name 'Theo' tattooed to his left wrist. With regards to scars, he has only one that is highly noticeable (against the countless small ones scattered around his body), and it is located on his right brow; he was hit with a glass Cola bottle many years previous.
PIERCINGS/ACCESSORIES |
Both ears are adorned with an assortment of earrings and bars. It's one of the only places he's willing to pierce regularly. Anywhere else is off-limits. In a similar manner, he is rarely seen wearing accessories, but for the occasional wrist watch. If it's practical, he'll wear it. If not, he doesn't see the point in having junk clattering on his wrist and around his neck all day.
CLOTHING |
Outside of school, Tess wears a simple range of clothing. He's commonly seen in tank tops (regardless of the weather) and a pair of jeans, accompanied by Converse high tops of some description and - on rare occasions - a beanie. Going back to an earlier point, Tess really doesn't care if he looks nice; he wears whatever is closest to his hand when he opens his wardrobe (which is actually just a box under his bed). His colour schemes are also basic; blacks and greys suit him nicely. He's not particularly colourful.
UNIFORM |
The school rules dictate that the top button of your shirt should be done up at all times, your tie should be the appropriate length and style, and your trousers should not be baggy by any standards. Tess, who rebels against every rule ever enforced at the school, does the complete opposite - as is only typical of him. His top button remains undone (sometimes the ones below it are too) and his tie is not fitting around his neck (he often doesn't wear it at all). The only item of clothing in keeping with the school code would be his trousers. Tripping over would not do well for his reputation.
▄ ▄ ▄ ▄ ▄ ▄ ▄▄▄▄▄▄▄▄▄▄▄▄▄▄▄▄▄▄▄▄▄▄▄▄▄▄▄▄▄▄▄▄▄▄▄▄▄▄▄▄▄▄▄▄▄▄▄▄▄▄▄▄▄▄▄▄▄▄▄▄▄▄▄▄▄▄▄▄▄▄▄▄▄▄▄▄▄▄▄ ▄ ▄ ▄ ▄ ▄ ▄






▒
▓
▒
▓
▒
▓
▒
▓
▒
▓
▒
▓
▒
▓
▒
▓
▒
▓
▒
▓
▒
▓
▒
▓
▒
▓
▒
▓
▒
▓
▒
▓
▒
▓
▒
▓
▒
▓
▒
▓
▒
▓
▒
▓
▒
▓
▒
▓
▒
▓
▒
▓
▒
▓
▒
▓
▒
▓
▒
▓
▒
▓
▒
▓
▒
▓
▒
▓
◤
◥
____
P E R S O N A L I T Y . . .
_____________
Brusque | Sarcastic | Detached | Unsociable | Aggressive | Conflicted
▂▂▂▂▂▂▂▂▂▂▂▂▂▂▂▂▂▂▂▂▂▂▂▂▂▂▂▂▂▂▂▂▂▂▂▂▂▂▂▂▂▂▂▂▂▂▂▂▂▂▂▂▂▂▂▂▂▂▂▂▂▂▂▂▂▂▂▂▂▂▂▂▂▂▂▂▂▂▂▂▂▂▂▂▂▂▂▂▂▂▂▂▂▂▂▂▂▂
With regards to outward appearance, Tess gives off the image of someone who constantly has a bone to pick with everyone. Walking around with a death-stare and a brusque attitude towards people and situations alike, he is the epitome of a 'rebel' stereotype. However, there is a conflict going on within this young teen which has been picking at this cold exterior since he arrived at high school. It's almost like he's leaving his old habits behind, or - at the very least - he wants to. Because, in truth, Tess doesn't want to fight constantly and he certainly doesn't enjoy being disliked for the issues he has with controlling his temper. Especially after what happened to Theo, he has come to the realisation that the nature he settled into is only going to get him hurt.

Being highly family-oriented, Tess will rarely give anyone outside of his clique the time of day. It's not that he hates people, though he puts off a rather unsociable vibe which warns them to keep their distance, but it is instead a lack of trust towards anyone outside of his social circle that prevents him from even making the attempt to be friendly. If approached, his typical response is to give a flurry of insults or sarcastic quips. Over the years, word has spread about his general demeanour towards classmates and students, and this has detached him completely from others. He only interacts socially with his friends, or as he calls them, his family. They're a strange bunch, and they have all had an impact on his habits and quirks. It's because of this that there is something of a range between his behaviour towards others and his behaviour towards them.

When surrounded by people that he actually likes, Tess is much more tolerable and much less of a total douche. He's not so different that people are left astounded by the change in his behaviour, but enough that people can tell when he actually respects them or not. He refrains from insulting them, though there is nothing in the world that would prevent his sarcastic attitude from rearing its ugly head, and he would never intentionally harm them; physically or emotionally. While he's quiet (not shy) in any foreign situations or around unfamiliar faces, he finds no problem being the loudest outcast in the room when no one but his own are around. This is all simply because he feels more comfortable in their company; other people make him tense and wary, and he prefers to keep to himself. This has become more apparent over the last year or so, due to his desire to refrain from becoming angry.

It's no real secret that Tess finds himself in the middle of a lot of arguments and conflicts, especially when they concern his followers. They mean the world to him and he would willingly protect them 'til his dying breath, but it's more than likely his own fault when conflict arises. His impulsive nature lands him many sticky situations, which he often responds to with aggression and violence. It's not hard to trigger his temper, but more often than not he remains generally passive towards most situations.
▄ ▄ ▄ ▄ ▄ ▄ ▄▄▄▄▄▄▄▄▄▄▄▄▄▄▄▄▄▄▄▄▄▄▄▄▄▄▄▄▄▄▄▄▄▄▄▄▄▄▄▄▄▄▄▄▄▄▄▄▄▄▄▄▄▄▄▄▄▄▄▄▄▄▄▄▄▄▄▄▄▄▄▄▄▄▄▄▄▄▄ ▄ ▄ ▄ ▄ ▄ ▄

▒
▓
▒
▓
▒
▓
▒
▓
▒
▓
▒
▓
▒
▓
▒
▓
▒
▓
▒
▓
▒
▓
▒
▓
▒
▓
▒
▓
▒
▓
▒
▓
▒
▓
▒
▓
▒
▓
▒
▓
▒
▓
▒
▓
▒
▓
▒
▓
▒
▓
▒
▓
▒
▓
▒
▓
▒
▓
▒
▓
▒
▓
▒
▓
▒
▓
▒
▓
▒
▓
▒
▓
▒
▓
▒
▓
◤
◥
____
A D D I T I O N A L
_______________.
F A C T S . . .
▂▂▂▂▂▂▂▂▂▂▂▂▂▂▂▂▂▂▂▂▂▂▂▂▂▂▂▂▂▂▂▂▂▂▂▂▂▂▂▂▂▂▂▂▂▂▂▂▂▂▂▂▂▂▂▂▂▂▂▂▂▂▂▂▂▂▂▂▂▂▂▂
LIKES
▷ Music.
▷ Abnormality.
▷ Distractions.
DISLIKES
▷ Restrictions.
▷ Ignorance.
▷ Liars.
HABITS
▷ Cracking his joints.
▷ Responding with noises as opposed to words (growls, grunts, etc).
▷ Fiddling with the lowest ring on either ear.
HOBBIES
▷ Acting & role-play (secret).
▷ Skateboarding.
▷ Researching random crap on the internet.
STRENGTHS
▷ Heavy musculature; he gains substantial strength as a result.
▷ Academically, Tess is actually one of the best in his class.
▷ He shows decent leadership qualities, and can inspire respect somewhat easily.
FLAWS
▷ He's strong, but slow as a result & he becomes tired faster.
▷ He can't judge situations very well, or make appropriate decisions quickly.
▷ Though he hides it well, Tess loses his composure easily and will become flustered. As a result, he begins to panic and will remove himself from the situation as quickly as possible.
▄ ▄ ▄ ▄ ▄ ▄ ▄▄▄▄▄▄▄▄▄▄▄▄▄▄▄▄▄▄▄▄▄▄▄▄▄▄▄▄▄▄▄▄▄▄▄▄▄▄▄▄▄▄▄▄▄▄▄▄▄▄▄▄▄▄▄▄▄▄▄▄▄▄▄▄▄▄▄▄▄▄▄▄▄▄▄▄▄▄▄ ▄ ▄ ▄ ▄ ▄ ▄
◤
◥
___
E A R L Y
__
Y E A R S . . .
▂▂▂▂▂▂▂▂▂▂▂▂▂▂▂▂▂▂▂▂▂▂▂▂▂▂▂▂▂▂▂▂▂▂▂▂▂▂▂▂▂▂▂▂▂▂▂▂▂▂▂▂▂▂▂▂▂▂▂▂▂▂▂▂
Born to a pair of benefits-scroungers, it is no surprise that Tess did not grow up in the lap of luxury. His family - which was comprised of his mother, father and younger brother, Theo - had just enough to scrape by and survive. They also didn't live in the greatest area, and so from his very first steps he found himself surrounded by negative influence and crime. Despite this, he was not a horrible child, and he only worked to look out for his little brother. They took care of each other when no one else was willing to spare their precious time.

It wasn't until his Middle School years that he began to develop issues with his anger, which only took form when he hit high school. Up until that point, he came across as more of a 'troubled' child, as opposed to one that would soon become the most rebellious and unsightly creature to ever walk the school halls.
▂▂▂▂▂▂▂▂▂▂▂▂▂▂▂▂▂▂▂▂▂▂▂▂▂▂▂▂▂▂▂▂▂▂▂▂▂▂▂▂▂▂▂▂▂▂▂▂▂▂▂▂▂▂▂▂▂▂▂▂▂▂▂▂▂▂▂▂▂▂▂▂▂▂▂▂▂▂▂▂▂▂▂▂▂▂▂▂▂▂▂▂▂▂▂▂▂▂▂▂▂▂▂▂▂▂▂▂▂▂▂▂▂▂▂▂▂▂▂▂▂▂▂▂▂▂
◤
◥
___
H I G H
__
S C H O O L . . .
▂▂▂▂▂▂▂▂▂▂▂▂▂▂▂▂▂▂▂▂▂▂▂▂▂▂▂▂▂▂▂▂▂▂▂▂▂▂▂▂▂▂▂▂▂▂▂▂▂▂▂▂▂▂▂▂▂▂▂▂▂▂▂▂
This is where things really started to pick up. Tess began to act out against other students, even when such was not necessary, and it was during his first year of high school that people started to label him as a rebel of sorts. His aggressive behaviour and general demeanour meant that he was soon cast out pretty much every clique. No one wanted him, because he did not fit in, and so he spent his entire first year as a loner. It wasn't until Year 10 that he was accepted as an Outcast, and Year 11 he became the Leader - once the previous one left school completely.

It was also during Year 11 that Tess made the decision to move both himself and his younger brother, Theo, into the school's accommodations. This was in an attempt to escape their shambled excuse for a home life and seek a safer, calmer place to study and such. Not that they ever cared much about their grades... Or Theo didn't.
▂▂▂▂▂▂▂▂▂▂▂▂▂▂▂▂▂▂▂▂▂▂▂▂▂▂▂▂▂▂▂▂▂▂▂▂▂▂▂▂▂▂▂▂▂▂▂▂▂▂▂▂▂▂▂▂▂▂▂▂▂▂▂▂▂▂▂▂▂▂▂▂▂▂▂▂▂▂▂▂▂▂▂▂▂▂▂▂▂▂▂▂▂▂▂▂▂▂▂▂▂▂▂▂▂▂▂▂▂▂▂▂▂▂▂▂▂▂▂▂▂▂▂▂▂▂
◤
◥
___
S I X T H
__
F O R M . . .
▂▂▂▂▂▂▂▂▂▂▂▂▂▂▂▂▂▂▂▂▂▂▂▂▂▂▂▂▂▂▂▂▂▂▂▂▂▂▂▂▂▂▂▂▂▂▂▂▂▂▂▂▂▂▂▂▂▂▂▂▂▂▂▂
By the time Theo reached Year 12, his first year of Sixth Form, he'd already been the Leader of the Outcasts for almost an entire year. Life was beginning to look up; his grades were good (not that he'd ever boast about it), he had an entire clique of friends to himself, and he finally felt that his younger brother would be able to live happily with him in their new accommodation. The entire year went well, he'd thought, and it was because of the positive influences he surrounded himself with that he started to stray from his previous image, but only slightly.

The subtle changes in his behaviour became more evident over the space of a year, and Tess was close to becoming an entirely different person. However, after Theo's death, these changes were shot to hell, and he was sent reeling back into paranoia, rage and suspicion. Now his determination to uncover the truth is unmatched.
▄ ▄ ▄ ▄ ▄ ▄ ▄▄▄▄▄▄▄▄▄▄▄▄▄▄▄▄▄▄▄▄▄▄▄▄▄▄▄▄▄▄▄▄▄▄▄▄▄▄▄▄▄▄▄▄▄▄▄▄▄▄▄▄▄▄▄▄▄▄▄▄▄▄▄▄▄▄▄▄▄▄▄▄▄▄▄▄▄▄▄ ▄ ▄ ▄ ▄ ▄ ▄
▒
▓
▒
▓
▒
▓
▒
▓
▒
▓
▒
▓
▒
▓
▒
▓
▒
▓
▒▒
▓
▒
▓
▒
▓
▒
▓
▒
▓
▒
▓
▒
▓
▒
▓
▒
▓
▒▂ ▂ ▂ ▂▂▂▂▂▂▂▂▂▂▂▂▂▂▂▂▂▂▂▂▂▂▂▂▂▂▂▂▂▂▂▂▂▂▂▂▂▂▂▂▂▂▂▂▂▂▂▂▂▂▂▂▂ ▂ ▂ ▂
◤◥

_

EXTRA INFORMATION


▂▂▂▂▂▂▂▂▂▂▂▂▂▂▂▂▂▂▂▂▂▂▂▂▂▂▂▂▂▂▂▂▂▂▂▂▂▂▂▂▂▂▂▂▂



SHEET CREDITS |

Benevolent.



CREATION |

[10/10/2015]



LAST EDIT |

[11/10/2015]


--

>> During progress of sheet creation;

finished

.



PLAYED BY |

Benevolent.



HEX CODES |

#6699CC

~thought //

#336699

~speech.



ROLE-PLAY |

The Blame Game.
▂ ▂ ▂ ▂▂▂▂▂▂▂▂▂▂▂▂▂▂▂▂▂▂▂▂▂▂▂▂▂▂▂▂▂▂▂▂▂▂▂▂▂▂▂▂▂▂▂▂▂▂▂▂▂▂▂▂▂ ▂ ▂ ▂
▄ ▄ ▄ ▄ ▄ ▄ ▄▄▄▄▄▄▄▄▄▄▄▄▄▄▄▄▄▄▄▄▄▄▄▄▄▄▄▄▄▄▄▄▄▄▄▄▄▄▄▄▄▄▄▄▄▄▄▄▄▄▄▄▄▄▄▄▄▄▄▄▄▄▄▄▄▄▄▄▄▄▄▄▄▄▄▄▄▄▄ ▄ ▄ ▄ ▄ ▄ ▄