Picture:
-what you looked like before: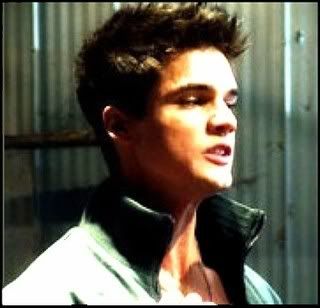 -new body:
Face Claim:Steven Strait, before; Chase Crawford, after;
Full name:Luke Defferson;
Age:18;
Old habits die hard:droggie;
Out with the old in with the new: agent CIA; secret agent;
Theme Song:Breath Carolina-Blackout;
Weapon:1.Pocket Pistol:
2.An ussual knife:
3.Grenades:
Other:He has a dog, a wolf.His name is Sam.
Personality::"Wow.Till now, nobody asked me who I really am.At high school and at university, I went by " the bad hot boy".Nobody wanted to find more about me.I am outgoing, that is for shure, I am.cold, unfortunately.I do not know why, I just treat people bad.
Likes, without respecting them.Then, I am kinda flirty.Yeah, I tend to flirt whenever I can to every sweet girl that I see.This is not a bad thing, but the poor girls are confused.I know how to make jokes but not in every moments.I know when someone is upset and I must leave him or her alone.I can be so annoying at times that I understand why my friends are wanting to snap me.Hehe.I put many questions, just to have fun, to see their anger, then I stop.I know the limit though.What else? I feel very weird when the girls try to kiss me.I think just because I know they will go some day, and I think I am not good enough for them.And...in my old body, I used to be friend with drogs, but let.s hope that i will change."
Likes:
-hot girls;
-hats;
-movies;
-his friends. "They are like my second family for me."
Dislikes:
-nerds;
-emo;
-engagements; " I want to have a free life, so if I will find someone who wants this, I think she is the perfect match."
History:Luke grew up in Dallas, Texas. His father was a dermatologist and his mother was a teacher. He played football and golf in high school and was a talented artist. He graduated from Trinity HighSchool and went to a popular university.Trough his second year his mother encouraged him to pursue acting. He credits her for initiating this bold move. She stated that "it was a practical move," based on career aptitude test he had taken in high school which revealed he was best suited for a career in the performing arts. He was signed by the first talent agent that interviewed him and started acting studies. But even with his amazing life, problems appeared at the age of 20. Luke was arrested and charged in Plano, Texas with misdemeanor possession of marijuana.Police said he was in a parked car when he was arrested for having less than two ounces of marijuana.Luke insisted he was innocent and was just in the wrong place at the wrong time.But one year later, it was reported that thbe charges would be dismissed and his record expunged if he met certain conditions, including performing 24 hours of community service and reporting to a probation officer once a month for 5 months...."But, this was in the past.What does it matter how i spent my life?Pff!"