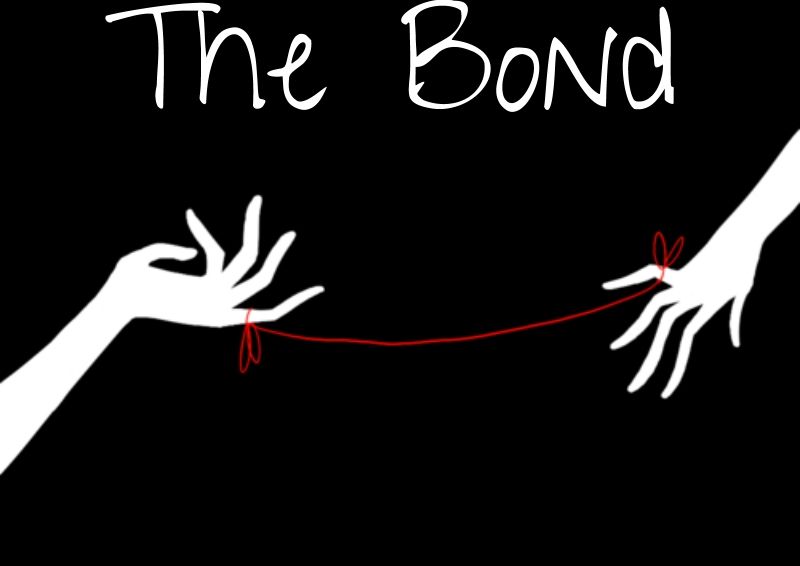 It happened when you were small, around the age of five or so. An entity came to you and gave you a choice, you could continue to be normal and live life as you always had, or you could be different, powerful, majestic. This person offered you powers. Whatever your reasoning at the time, you decided to take the powers they offered. You were chosen.

There is only one catch. A few years down the road, you will have to make a sacrifice. The Gods are going to place you with a Bond when you come of age. You can do what you like with it once it is in place, but it will always be there. Those who choose to accept the bond typically find a budding romance. Some refuse to accept their fate and end up fighting the draw to this person for an eternity.
With some, the feelings are not mutual, and they spend a lifetime pining after someone who is trying to get away from them.

Regardless this is your fate. You suffer from The Bond
The Gods
Aphrodite
Apollo
chose Aeron Smith.
Ares
Chose Sabriel Hale
Artemis
chose Luna Albright
Athena
Chose Daniel Pomales
Dionysus
Hades
Hephaestus
Chose Yorrick
Hera
Chose Lenna Perru
Hermes
Chose Julian Hobbes
Poseidon
Chose Skye
Zeus
Chose Dylan Owl
The Characters

Male 1:
Daniel vessel of Athena, as played by Ourstars (Bond pending)
Male 2:Male 3:
(Name, player, god, bond)
Reserved by Handsome Benders
Male 4
:
Male 5:
Julian Hobbes, vessel of Hermes, as played by smallandalien (Bond pending)
Male 6:
Dylan Owl, vessel of Zeus, as played by Quelle (bond pending)
Female 1:
Aeron Smith, vessel of Apollo, as played by ShadowSeductress. (Bond Pending)
Female 2:
Female 3
:Sabriel, vessel of Ares as played by OurStars (bond Pending)
Female 4:
Luna Albright vessel of Artemis, as played by Jynxii
Female 5:
Skye, vessel of Posideon as played by Shadow Seductress.
Female 6:
Lenna, vessel of Hera, as played by Quelle (bond pending)
Character Skeleton
Name:
(First, Middle, Last)
Nickname:(optional)
Age:
God:
Powers:
Weaknesses:
Sexuality:
Appearance:
(at least one paragraph, pictures or gifs are also appreciated)
Likes:
(at least 5)
Dislikes:
(at least 5)
Fears:
(at least 3)
Personality:
(at least 2 paragraphs, fully explore this)
History:(Be as extensive as possible)
Family:
Other:
(Anything Else?)

The Rules
1. Abide by all the RPG rules and regulations.
2. I am not going to make word count restrictions, but keep your posts an acceptable size and legibility.
3. Keep drama IC, any problems with players OOC please keep out of the RP. Send me a PM and we will work it out.
4. All OOC stays in the OOC thread. This includes character reservations which are required for a a character slot.
5. Keep the drama going, this is a drama filled story line.
6. Post at least twice a week. If you are not going to be able to adhere to these guidelines, please PM me for exceptions can be made.
7. Character reservations are only good for 48 hours. Anything longer than that will allow for the character to be open for further reservations. Unless of course you let me know why you cannot get your character up within that time frame.
8. All bonds will be chosen by random by pulling names from a hat. Post a joke in your character reservation post to prove you have read this entire thing. Also post the god you are reserving.
9. Four of each gender is enough to start the role play. It starts the day before the bonding ceremony.
10. Multiple characters are allowed and encouraged. However if you are going to do more than one character it is asked that you do one of each gender to allow for a balance.
11. Any other questions shoot me a PM.
Taking place in...
0 posts here • Page 1 of 1
0 posts here • Page 1 of 1
Arcs are bundles of posts that you can organize on your own. They're useful for telling a story that might span long periods of time or space.
There are no arcs in this roleplay.
There are no quests in this roleplay.
Here's the current leaderboard.
There are no groups in this roleplay!
Welcome home, Promethean. Here, you can manage your universe.
Arcs are bundles of posts from any location, allowing you to easily capture sub-plots which might be spread out across multiple locations.
You can create Quests with various rewards, encouraging your players to engage with specific plot lines.
Settings are the backdrop for the characters in your universe, giving meaning and context to their existence. By creating a number of well-written locations, you can organize your universe into areas and regions.
Navigation
While not required, locations can be organized onto a map. More information soon!
There are no groups in this roleplay!
By creating Collectibles, you can reward your players with unique items that accentuate their character sheets.
Once an Item has been created, it can be spawned in the IC using /spawn Item Name (case-sensitive, as usual) — this can be followed with /take Item Name to retrieve the item into the current character's inventory.
Give your Universe life by adding a Mob, which are auto-replenishing NPCs your players can interact with. Useful for some quick hack-and-slash fun!
Mobs can be automated spawns, like rats and bats, or full-on NPCs complete with conversation menus. Use them to enhance your player experience!
Current Mobs
No mobs have been created yet.
Locations where Mobs and Items might appear.
You can schedule events for your players to create notifications and schedule times for everyone to plan around.
Add and remove other people from your Universe.
The Forge
Use your INK to craft new artifacts in The Bond. Once created, Items cannot be changed, but they can be bought and sold in the marketplace.
Notable Items
No items have been created yet!
The Market
Buy, sell, and even craft your own items in this universe.
Market Data

Market conditions are unknown. Use caution when trading.

Quick Buy (Items Most Recently Listed for Sale)
None
Discussions
Topics

Replies
Views

Last post
Most recent OOC posts in The Bond
There have been no posts in the OOC topic for this roleplay!