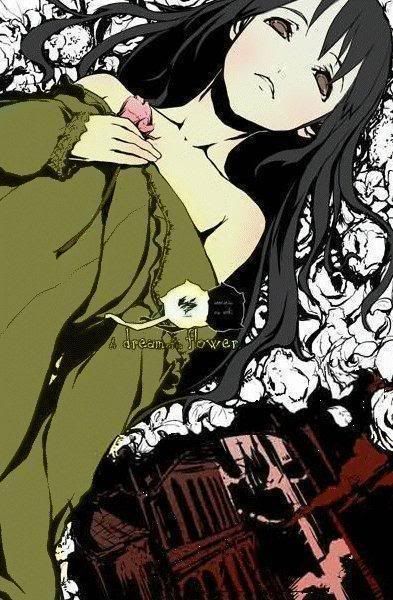 Name-
Alexandria Ryder Valentino; She goes by her middle name though, Ryder.
Gender-
Female
Age-
She turned sixteen not too long ago.
Species-
Human? "But I
totally
wish I was a Werewolf!!"
History-
Ryder was given up for adoption at the age of six months old, but was never told until two years ago. She does not remember anything about her real parents, and frankly does not care. Her adoptive mother's name is Jody, her father's is Charles. Jody is not able to bare children, therefore she adopted. They have treated Ryder like their own ever since she entered the home. When Ryd found out about being adopted it crushed her, however, she's okay now.. Yet she does get worked up and cry time-to-time. She's lived a fairly normal life besides that, being introduced to fiction and fantasy at the age of thirteen. That's when she found her love; Werewolves. She loves them! Actually has a shirt she wears sometimes which states
'I Run With Werewolves'
. However, she clearly does not, but wishes to! She knows they exist, yet her "parents" feel she's going mad. At school she is picked on and does not really have friends. She makes good grades in school, therefore is called "The Nerd." Life pretty much sucks for Ryder at the time being. Ever since she was fourteen she has kept a scrapbook where she draws pictures upon pictures of wolves and her ideal "werewolf." There is also this one boy in school... She thinks he is hiding something, and
will
get to the bottom of it, she hopes...
Abilities-
She can sense a Werewolf a mile away, but does not know it yet.
Optional:
Theme Song-
Unwritten by Natasha Beddingfield
Quote(s)-
"Werewolves are better than Vampires, face it!"
"I'd rather be a nerd then stupid any day."
"Get away from me, jock-strap!!"
"There's a difference in 'weird' and 'unique.'"
Extra-
She has to wear glasses when at school.
Might add more later, if I'm accepted. xD

Toilet Saga! :X