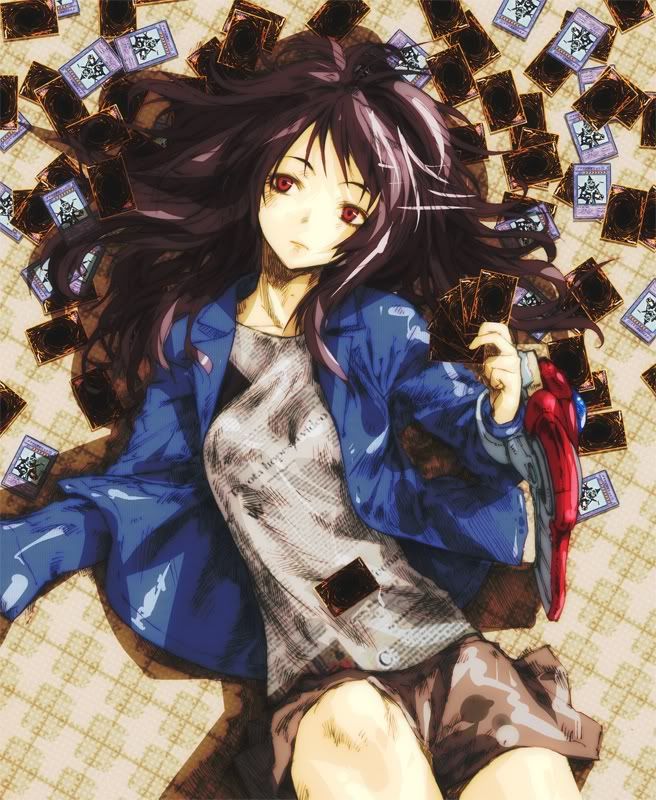 Name: Lyra Dree

[color=purple][i]Age:
In human years, she is around 21
Gender:
Female
Race:
Drow
Personality:
Lyra usually keeps her mouth shut, but if you get to know her, you will find that she is quite talkative. She often makes rash decisions, never thinking before making a move, thus causing her to usually take the first fall in battle. But she'll just pull herself up, and lash out again towards her enemy. Lyra tends to act cold towards others, but all she really craves is attention (She'd
never
admit it though). She is quite lazy, but knows when to pick herself up and do some work. She has a but of an anger issue, and this usually helps her in battle.
Appearance:
Lyra is a tall, unimpresively built girl. Lyra's skin is very fair, and she has barely any blemishes obscuring it (Asides from a few battle scars along her legs and back, and the few freckles along her nose) She has long (Mid-Back), wavy, dark brown hair, and she prefers to wear it in a messy braid, leaving her bangs to hang over her eyes. Her eyes are a deep red, and are commonly mistaken for a brown color. Her Canines are exceedingly long and sharp, and when she smiles, they are very prominet against her other teeth.
Brand's Appearance:
Lyra's brand has the appearance of a hand with a gaping hole in the middle of the palm. It is placed on the back of her neck.
Brand's Effects:
The brand inhances Lyra's sense of eye sight, allowing her to see small details in things that others normally wouldn't see.
Alternate Form:
She can take the form of a black raven. Her song in this form is known to captivate those who hear it.
Weapon(s):
A home-made bow and arrow. (She is a skilled archer)
Magic:
Lyra has the ability of Nihilikinesis (The manipulation of Nothingness).
History:
Lyra was born into a small family, and grew up in the darkness. Her parents resented Sol's rule, and locked themselves, along with Lyra and her younger sister, in the house during the time of day that she ruled. Her parents taught her that Sol was bad, and that one day, Luna would rule all. And Lyra believed it. She grew up with her little sister, whom disagreed greatly on her mother and fathers ways. Lyra still loves her sister, but isn't allowed to talk to her now, as her sister is on Sol's army's side.