❖────────────────❖────────────────❖
GM & Co GM
───❖───
Alliqua_Dark
xxMCxMikeyxx
───❖───
Status|| Not posting

---
---

▓
▓
▓
▓
▓
▓
▓
▓
▓
▓
▓
▓
▓
▓
▓
▓
▓
▓
▓
▓▓
▓
▓
▓
▓
▓
▓
▓
▓
▓
▓
▓
▓
▓
▓
▓
▓
▓
▓
▓If you ever find yourself in an odd predicament, one that is slightly beyond explanation, many people would simply dismiss this. However, others might seek out help. Help from the Bureau.

You may be wondering, what is the bureau? Well it's a group of six talented young people who have. . . Special skills. Skills that are a bit out of the ordinary. Where some people are good at athletics, these kids might be good at lifting a train to help people trapped. Powerful skills that classify them as super. They were simply born different. Some say it was in the genetics, others think it's a government conspiracy, but whatever the case, they exist.

Some families might have taken the news differently. "Your child is a monster." "Your child is a miracle!" "Your child is different, and different is bad." There are always many outcomes and outlooks on such a phenomenon. No matter what the beginnings, all six of these miracles of nature found each other. Something told them to gather all in one place. Leaving their families behind, leaving their past behind them in order to find truth behind their power.

The silent call led them all to one place. A small secluded place with quaint houses, like something out of a fairytale. All of them looking at each other, not knowing what to expect. In the center of the cobblestone paved courtyard stood a tall fountain with a statue on top of it. The statue was that of a man in a suit, in one hand he held what seemed to be a small beast and in the other what appeared to be a ball of energy. The statue spoke in the minds of the six, telling them they were given powers for a reason.

They were given powers to help.


---

❖────────────────❖────────────────❖

---

▓
▓
▓
▓
▓
▓
▓
▓
▓
▓
▓
▓
▓
▓
▓
▓
▓
▓
▓
▓▓
▓
▓
▓
▓
▓
▓
▓
▓
▓
▓
▓
▓
▓
▓
▓
▓
▓
▓
▓Many of the six were in denial, this was preposterous, they were just a rag-tag bunch of freaks. They had no clue who each other were, how were this group of strangers supposed to form a group of "superheroes" who swoop in and help those who come to them? A few tried to leave but something kept them from going, a sense of belonging for once, a sense that this is what they were meant for all along. These six kids for the first time, felt at home.

This roleplay begins one year after they banded together. They all have formed at last some sort of bond towards each other, good or bad. They've had time to hone their abilities at least to a basic degree, not masters by a long shot. They have been approached by a client, a young girl who needed help with some family matters.



---

❖────────────────❖────────────────❖
|Roles|

|The Leader|


Ptolemy Vincent|22|Male|Feral Mind|Heine Rammsteiner|Taken by GM

|The Second-in-Command|


Name|Age|Female|Power/supernatural thing|Naoto Fuyumine|Taken by CO-GM

|The Enforcer|


Name|Age|Male|Psychometry|Ookurikara from Touken Ranbu|RESERVED

|The Techie|

Name|Age|Female|Power/supernatural thing|FC|RESERVED BY(2)

|The Medic|


Name|Age|Female|Water generation|Ohana Matsumae|RESERVED

|The Newbie|


Name|Age|Male|Magnetic manipulation|Gareki from Karneval|RESERVED

|The Client|


Ann Gardener|17|Human|Problem(tba)|Kyouko Kurahashi|NPC
▓
▓
▓
▓
▓
▓
▓
▓
▓
▓
▓
▓
▓
▓
▓
▓
▓
▓
▓
▓▓
▓
▓
▓
▓
▓
▓
▓
▓
▓
▓
▓
▓
▓
▓
▓
▓
▓
▓
▓

---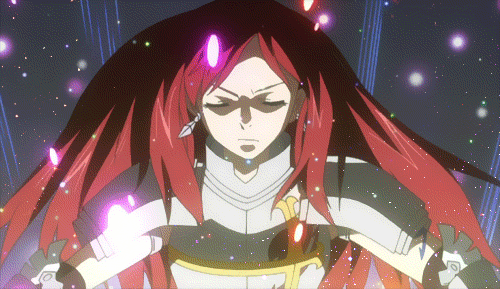 ❖────────────────❖────────────────❖
▓
▓
▓
▓
▓
▓
▓
▓
▓
▓
▓
▓
▓
▓
▓
▓
▓
▓
▓
▓▓
▓
▓
▓
▓
▓
▓
▓
▓
▓
▓
▓
▓
▓
▓
▓
▓
▓
▓
▓




|Rules are as follows|

1.RESERVING|WHEN reserving in OOC, please include your FC, Hexes, and power okay? Nothing too overpowered though okay? If there's an issue I'll let you know privately. Reservations last for two days, after that the role will reopen. It's not first come first serve either, you can compete O_O The winner will be based on which character myself and my CO-GM like best if that is what it takes yada yada. COMPLETION LIMIT IS THREE DAYS.
2.LITERACY|200-500 words per post. NO one liners okay? Grammar is great, please try to use it. I know everyone messes up, myself included but let's all try our best :3
3.COMMITMENT| Please don't run away okay? If you have NO INTENTION OF STAYING, DO NOT JOIN. Please try to post once a week or more! <3 much love to those of you to stay.
4.RPG RULES|They all apply, no god modding, gary stus, mary lous or whatever. No perfect characters basically. Everyone has flaws so should your character. KEEP it PG13 romance is great! But if it gets too much, fade to black or take it to PM okay?
5. Have fun and we'll see you there :D Xoxo~Alli & Mikey
(Character Sheet will be posted in the OOC!!)


---
Taking place in...
There are no characters in this universe yet!
0 posts here • Page 1 of 1
0 posts here • Page 1 of 1
Arcs are bundles of posts that you can organize on your own. They're useful for telling a story that might span long periods of time or space.
There are no arcs in this roleplay.
There are no quests in this roleplay.
Here's the current leaderboard.
There are no groups in this roleplay!
Welcome home, Promethean. Here, you can manage your universe.
Arcs are bundles of posts from any location, allowing you to easily capture sub-plots which might be spread out across multiple locations.
You can create Quests with various rewards, encouraging your players to engage with specific plot lines.
Settings are the backdrop for the characters in your universe, giving meaning and context to their existence. By creating a number of well-written locations, you can organize your universe into areas and regions.
Navigation
While not required, locations can be organized onto a map. More information soon!
There are no groups in this roleplay!
There are no characters in this universe yet!
By creating Collectibles, you can reward your players with unique items that accentuate their character sheets.
Once an Item has been created, it can be spawned in the IC using /spawn Item Name (case-sensitive, as usual) — this can be followed with /take Item Name to retrieve the item into the current character's inventory.
Give your Universe life by adding a Mob, which are auto-replenishing NPCs your players can interact with. Useful for some quick hack-and-slash fun!
Mobs can be automated spawns, like rats and bats, or full-on NPCs complete with conversation menus. Use them to enhance your player experience!
Current Mobs
No mobs have been created yet.
Locations where Mobs and Items might appear.
You can schedule events for your players to create notifications and schedule times for everyone to plan around.
Add and remove other people from your Universe.
The Forge
Use your INK to craft new artifacts in The Bureau of Supernaturals. Once created, Items cannot be changed, but they can be bought and sold in the marketplace.
Notable Items
No items have been created yet!
The Market
Buy, sell, and even craft your own items in this universe.
Market Data

Market conditions are unknown. Use caution when trading.

Quick Buy (Items Most Recently Listed for Sale)
There are no characters in this universe yet!
None
Discussions
Most recent OOC posts in The Bureau of Supernaturals