❦



┌
The wailing owl Screams solitary to the mournful moon.
」



❦



【ɗιαƖσgυє cσƖσя:#CF1754♙ тнσυgнт cσƖσя #3B8C51】



❦



Theme Song Wired Wrong||SPG
---
---
Full Name


Ibuki Sen Yamada



Nickname(s)


Sen
(Hardly anyone even calls her Ibuki)



Age


16



Sexuality


Asexual-Homoromantic



Nationality


Japanese-American



Role


Second-in-Command



Face Claim


Pet Girl||Shiina Mashiro


---
---




Power


Mentifery||Sen can bend reality via her thoughts and imagination, she can change any and all aspects of reality, allowing them to achieve nearly anything simply by willing it. Mentifery is both Reality Warping's strongest form and purest expression, allowing the user to directly achieve any desired change on thought alone, both rational and irrational alike, unhindered by the need for templates, materials, or proxies. However this grand power is not without it's limits. May be less effective if the she is not at her peak mental state; i.e. fatigue, and sickness. She cannot form or create what they are incapable of imagining. Without restraint, a single wild thought could have devastating consequences.



Height & Weight


5'0"||90lbs



Hair Color


Sandy-blonde



Eye Color


Red



Skin Color


Fair



General Appearance


Being very short, she often has to wear child's clothing. Because not only is she short, she's also petite. Her long sandy hair hangs in straight tresses around her shoulders and down her back. It's rather choppily styled and almost always worn down. She wears a school-girl type outfit most days, it helps her feel uniform, important. She has enormous red eyes, like some sort of nighttime predator. A small beauty mark also lies under her eye. Many people would find her cute, and have. However she doesn't quite understand that. Her delicate features are normally void of any emotion whatsoever. Although her eyes are very active, in a constant observing gaze.

---
---
Personality


Solemn

❦

Apathetic

❦

Intelligent

❦

Quiet

❦

Blunt[/i]

Solemn||Sen always is serious and hardly ever makes jokes, or understands them. She wears her face in a blank, yet observant, expression at all times and she doesn't smile much. Because of this people think her cruel, but she isn't. It's just how she is to be serious. Apathetic||Not being the opinionated type, Sen comes across as uninterested in a lot of things, this makes it hard for her to make friends and fit it. Although this isn't true, she just doesn't understand why she should throw what she thinks into things that ultimately won't matter. In petty much everything she does, she remains neutral. Not being one to take a side on anything really. Unless she's very passionate about something, don't expect her to be interested. Intelligent||Ever since she was small she had excelled at everything that required mental focus, math, computers, chess, puzzles, etc. Sen was constantly praised growing up for being a miracle child, colleges were looking into her at age five when she could beat AI programs at chess. Quiet||Unlike most people, Sen doesn't particularly like talking. She will of course but usually only when first spoken to, or if she has something very important to say. When she moves she doesn't make noise either, which has unintentionally startled her teammates on many occasions. Blunt||Never one to beat around the bush, Sen says what's on her mind when she chooses to say things at all. Her brutal honesty is another reason why people tended to avoid her. Everyone wants the truth but once they get it, they realize they didn't want truth at all.

---
---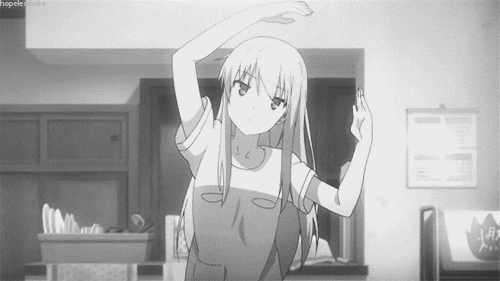 Likes



Painting|Ever since she can remember Sen has loved to pick up a brush and let her creativity flow. Although her paintings were amazing and thought-provoking, anyone who saw them freaked out over the symbolism they found within. All of it was sad or dark and the one person she remembered showing her beloved work to, committed suicide. Believing it was her fault, Sen swore to never show her paintings ever again.

⊶⊰❣⊱⊷

Brewing tea|Collecting the herbs and hand-crafting her own special blend of tea is one of her favorite things to do. Sen will often spend her time in the "HQ" brewing tea for everyone to enjoy. She has left her room at 4:00 Am to make tea before anyone else gets up ever since she was a child. Her adopted father taught her his recipe for tea and that's what got her addicted. Sometimes when she starts missing him, she brews his tea and alters reality around her to have him there with her. Smiling and laughing like he used to.

⊶⊰❣⊱⊷

Geodes|The tiny glimpses of beauty within a rough husk always intrigued Sen. Everything about geodes she found to be positively wonderful. They inspired her so very much, in fact she collects them. She found her first one when she was four years old, by a stream where she was born. Unfortunately she cannot recall her birth parents and the only face she can remember is of Mister Giuseppe. He always told her that geodes were a lot like people. The gems within are like people's untapped talents and potential. Some are worth more than others, but all are beautiful.

---
---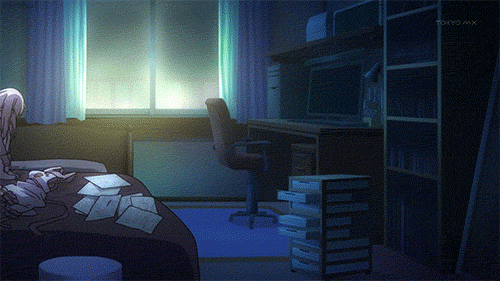 Dislikes



Sleeping|Whenever she sleeps ever since her powers awoke she gets the most terrifying of night terrors. Nightmares beyond description, tormenting her relentlessly. As such she hardly ever sleeps, if at all. Out of hatred and fear of her nightmares. She stays in perfect condition because her father was a being of great power and he bestowed upon her a charm of restoration, removing her drawbacks of not sleeping. She still gets tired and when she does, during the restoration process, she is very irritable.

⊶⊰❣⊱⊷

Yelling|Sen freezes up when people yell, Mister Giuseppe tells her it's because her true parents always fought and it traumatized her. She now despises it and whenever people are fighting or shouting in a domestic setting, she locks up and starts having minor panic-attacks. They can be stopped by holding her close and humming to her, covering her eyes. She can tune it out and Mentifery the thoughts away.

⊶⊰❣⊱⊷

Hot weather|The heat makes Sen feel drained, whenever it's too hot out you'd most likely find Sen curled up in her room beside the AC. She much prefers the cool weather of either the indoors or during the cooler months. It also frizzes out her hair in the heat, you wouldn't think it but Sen really cares about her appearance. Like most women.

---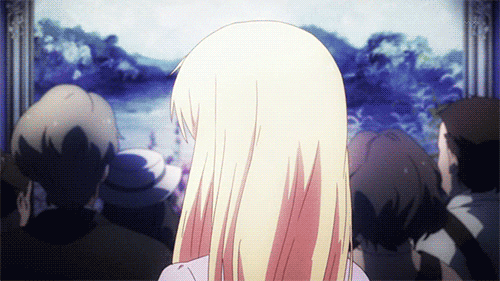 Fears



Killing someone|Sen has the dread that she'll lose control of her powers, whether it be during a period when she is sleeping or otherwise. Her powers will start up and she won't be able to control them and something bad will happen to someone who didn't deserve it. After that her nightmares would never get better, if anything it'd make them much worse. Sen knows she'd never be able to live with the guilt and she fears that she'd lock herself away with her illusions until she lost herself to insanity.

⊶⊰❣⊱⊷

Heights|The height doesn't bother her as much as the prospect of falling from the height. When she gets up even a few feet off the ground she starts getting vertigo and her heart begins to race. She isn't quite sure when it began but it's been that way ever since she can remember and it's more irrational than otherwise.

⊶⊰❣⊱⊷

Getting hit|Not as much for the pain of it, but more for what the consequences will be for them. Sen worries if she gets hit that her mind will become unstable, no one's ever hit her before so it's a dread that lies over her heart. Because of this she keeps herself distant from everyone and tries to be invisible. That way no one will get hurt right?

---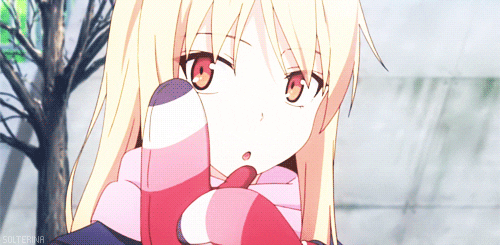 Quirks



Chewing|While deep in thought Sen will chew on her sleeves or pencils or any other article of clothing she can comfortably chew on. It helps to focus her, but it also helps to tie her down to the true reality. When her mind wanders, it literally will wander into false realities. This is very dangerous, she did that once when she was young and almost didn't make it back. This is why she developed the chewing habit.

⊶⊰❣⊱⊷

Slurred speech|If she ever gets very excited or emotional she tends to increase her words per minute rate, causing her words to fly out in rapid succession seemingly slurred. Luckily this hardly happens but when it does people can't believe it's her, if nothing else because it's out of character for her.

⊶⊰❣⊱⊷

Wanders|Not on purpose, but Sen will get lost in and begin walking. She has gotten very lost by doing this and sometimes the rest of the group has to go an retrieve her. During these wandering periods her power will activate and release little illusions. Small things like turning the house into a garden of flowers with furniture in it or turning it into a endless sky. No floor just sky. That latter one really messes with her teammates.

---
---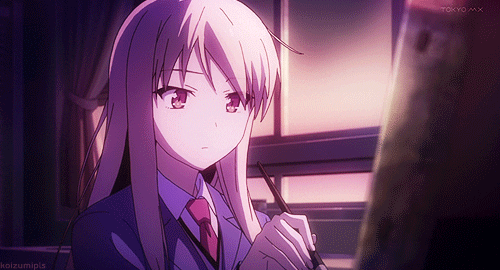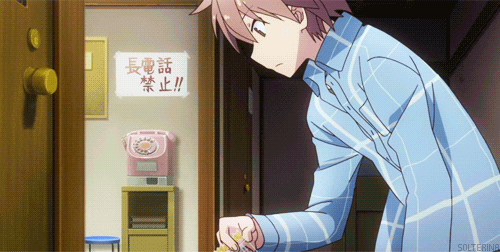 Strengths



Detached|Because of her limitations that she uses to keep her power in check, her emotions are never expressed. This means bonds she forges aren't as much of a weakness. No one would be able to get her to comply to their needs if they threatened someone dear to her. She would simply detach her emotions toward that person and be able to continue on as usual. The only person who you could've threatened and elicited a reaction from is already gone.

⊶⊰❣⊱⊷

Physically fit|Sen spends her time when she's bored working out, whether it be squats or whatever. Never anything drastic, just enough to keep her body in prime shape. Lately her early-morning sit-ups have given her slight abs. It makes her feel desirable to be in shape like she is currently. That being said, all the boys who find her little sister vibe desirable, she isn't interested in.

⊶⊰❣⊱⊷

Brain-power|A genius since birth, Sen is far above most in the mental department. She is small and delicate but her brain is a labyrinth of thought and chasms. The depths of just how intelligent she is, she doesn't even know. She can hear the voice of her missing loved one. Mister Giuseppe. She never worried that she was insane. She believes he's still alive and if you say he isn't she becomes very angry and violent. Voices and supreme intellect. She is a marvel of modern humanity. Many believed her to be an avenging angel. Sent to judge humanity.

---
---
Weaknesses



Detached|She doesn't get attached to much and hardly ever displays emotion other than the occasional chuckle, smile, or huff of anger & disapproval. Don't get her wrong, she does feel emotions, she just has to contain them. Which is difficult but with her ability she has to or people will get seriously hurt or worse.

⊶⊰❣⊱⊷

Night terrors|Her mind is a wonder and a curse all at once. She can fathom things the normal human cannot because of her brilliance and her ability allows her to imagine and create all at once. Allowing her near godly power at her fingertips. The drawback is that it all relies on her mental and emotional stability. She's her most fragile when she sleeps. Allowing her ability to shift into autopilot, which is bad for her. Causing horrid nightmares that torture her to the point of self-harming herself in her sleep.

⊶⊰❣⊱⊷

Socially awkward|More of the "I'm not sure what to say to people without offending them most times." Rather than lack of ability to be around people. People did tend to avoid her growing up, she didn't mind much, yet she did all at once, Aren't humans confusing. Sen prefers to observe than to interact which tends to frighten some people. Calling her a "freak" or "a robot" became common place.

---
---



Family


Alberto Giuseppe|Father-adopted|Unknown



History


"Ibuki. Ibuki wake up now."
That's the first memory I have, that warm Italian voice above me, the soft scent of cigars on his vest. The kind that smelled really nice, he was always a man of class. I have no recollection of my actual parents. Mr. Giuseppe always told me they were evil people who wanted to use me for evil. He would know best, he was the smartest man in the world. He raised me ever since I can remember. Here at this manor house, in this fairy-tale of a place. I remember him telling me I was really special. Telling me that I was destined to replace him someday. I didn't understand what he meant. I do now.

While I was growing up here, many people would come to my father asking him for help. Pleading. He would just smile, dimples along his cheeks deepening. Then father would leave. He'd leave for long periods of time. During those times I was sent to a school. A school with other children. That was mainly so I could learn to make friends. But, it didn't really work out. They called me a freak because I could do things they couldn't. My teachers were always so impressed with me. They pitted me against champion AI's in chess and other such things.I always won. They became frightened of me. They wanted to lock me up and dissect my brain. Mr Giuseppe pulled me out of that school when I was eight. Then Ibuki vanished from all records. I became the girl who didn't exist. I became Sen. Mr Giuseppe wouldn't let me use his last name. So I made up my own. Yamada. I liked the sound of it. Very Japanese. It fit me. I spent my whole life with this magical man who always wore the most expensive suits and walked with a cane. He was like something out of a dream. Always so warm. He taught me about my power, he told me to use it for good. We were happy together for many years. Then when I turned fourteen Mr. Giuseppe vanished with a note.
"People are coming, people with power like yours. Hurting, broken people. You must help them be whole again. It's your turn to help others now."

Outside a statue had appeared, a powerful looking man carved out of stone. It was emitting a silent call. A call only Sen could hear. She spent a few months alone, then people began arriving, just as the not had told her. People with abilities and horrible pasts. Sen told them of their purpose. Told them that she could help, they could all help each other be strong again.

They've all been together in Mr Giuseppe's quaint townhouse ever since. The bureau that was made to help. Not just the customers, but also the members themselves.
---
---



Other Info


Has a very light Italian accent.



Roleplayed by


Alliqua_Dark

---



Credit


Alliqua_Dark
{I worked very hard on this and made it from scratch so please, even though it's simple, ask me before using it thank you!}