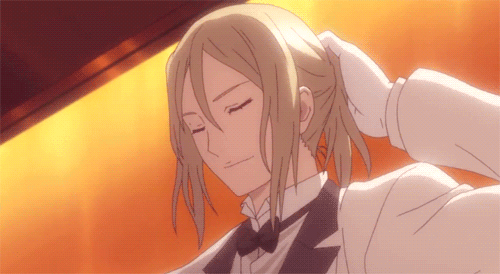 ❦



┌
Great leaders don't blame their tools, they work to sharpen them.
」



❦



【ɗιαƖσgυє cσƖσя:#E5DD1B ♙ тнσυgнт cσƖσя #A9A9A9】



❦



Theme Song Message Man||Twenty One Pilots
---
---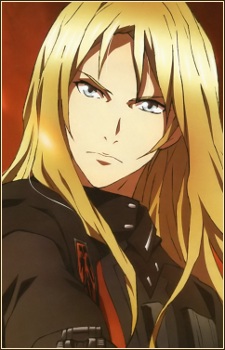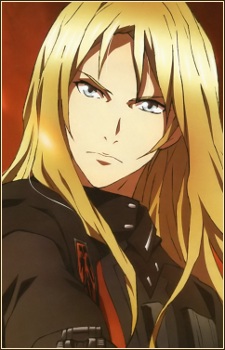 Full Name


Sho Kurosawa



Nickname(s)


Goldilocks, Girl



Age


19



Sexuality


Pansexual



Nationality


50% Japanese, 50% Swedish



Role


Leader



Face Claim


Guilty Crown||Gai


---
---




Power


Sho is able to control gravity at will, there are drawbacks to this ability. He can use it at will.
Applications:
-Create/generate, absorb, shape, and manipulate gravity
-(Doesn't have yet) Black hole creation
-(doesn't have yet) White hole creation
-Crushing things with gravitational field
-Gravitational downforce, increases gravity drastically in a certain area
-Flight manipulation by controlling the gravity around the user and other objects
-Gravitational upforce
-Simulate great strength and agility using gravity
-(Doesn't have yet) Orbitial Force generation
-Gravitational Adaption, can survive in any type of gravity, including outer space.
-Gravity Attacks
-Gravity Constructs such as weapons and/or tools
-Gravity Defiance, defies all rules of gravities, can walk on walls, water or anything else that defies gravity
-(Doesn't have yet)Gravitational Singularity Generation
-Telekenisis using gravity

Drawbacks:
-Gravity is the weakest of the fundamental forces, electro-magnetism is a fundamental force
-When wounded is limited to already existing gravity
-Presision and range is limited to the skill of user




Height & Weight


5' 11" Taller than average and that is okay, he stands out a bit though || 176 lbs. Mainly muscle just how he is built



Hair Color


Blonde, long locks, so the nickname goldilocks



Eye Color


Gray, silver, whatever you want to call it



Skin Color


White, he's white



General Appearance


Sho has long hair that drapes over his shoulders. Because of his hair many have called him a girl, though Sho takes no offense by it. His eyes shine with a glow, a spark of confidence. Sho even looks like a leader, with a heart melting smile and a "Prince Charming" manner about him. Sho is muscularly built and in general is quite handsome. He wears suits most of the time, wanting to look professional always.

---
---
Personality


Charming

❦

Confident

❦

Goofy

❦

Cunning

Confident; Sho knows the bureau is the best in the buisness and will never admit otherwise. Sho shows off his confidence, bragging about how great his teammates are. He will accept any job regardless of how dangerous it could be, believing the bureau can't be hurt. He hopes to raise morale with his confidence.

Charming; Sho is handsome and despite being a "freak" he has had his fair share of girlfriends. His silver tongue has gotten him what he's wanted before and also into trouble.

Goofy; Sho is a fun loving guy, he sees the bureau as a family. He will often joke around or do something ridiculous for no reason. Sho will always make jokes to cheer up the other members of the team.

Cunning; The leader is not only strong and charming, he is also dangerously cunning. Sho refrains from violence and his charm can only get him so far, so he uses his mind at times. His trickery and deceiving ways makes others think of him as a dangerous mercenary. Though the others know him as a compassionate, dorky, guy and a great leader.

---
---
Likes



Doing Good|Yes, Sho is a no good do-gooder, he sticks to a moral code. Almost like a knight in shining armor.

⊶⊰❣⊱⊷

Being with family|He has really good moments the others, good laughes, and good times

⊶⊰❣⊱⊷

Warm Days|Anything warm really

---
---
Dislikes



Immoral Acts|Sho is not one to share tales of crimes to, he might turn you in on the spot

⊶⊰❣⊱⊷

Being alone|He thrives on social interaction, he can't stand being neglected

⊶⊰❣⊱⊷

Being disrespected|He sees himself as a great leader, why would anyone undermine him

---
Fears



Losing Family|He will protect everyone fiercely, never will he lose someone again

⊶⊰❣⊱⊷

Heights|See ya next fall, bad joke

⊶⊰❣⊱⊷

Bugs|Ewww man, gross

---
Quirks



Long Hair|Truth be told he has never cut his hair only trimmed it an inch or two once in a while

⊶⊰❣⊱⊷

Bad Jokes|Bad jokes are his thing

⊶⊰❣⊱⊷

Kind of scary|at times

---
---
Strengths



Leadership|The best strength

⊶⊰❣⊱⊷

Not Normal|Powers, duh

⊶⊰❣⊱⊷

Silver tongue|Can talk his way out of anything

---
---
Weaknesses



Migraine|Gets after using his power too much

⊶⊰❣⊱⊷

Zero|His long lost twin

⊶⊰❣⊱⊷

Cocky|Over confident

---
---



Family


-Zero Kurosawa- Brother- Sonokenisis- Location Unknown- Status unknown
-Jin Kurosawa- Father- No power- Location unknown- Deceased(sound waves)
-May Kurosawa- Mother- No power- Graveyard- Deceased(suicide)



History


May and Jin eloped against the wishes of the formers family. May grew up with a rich family, and a pampered lifestyle. Though in the end she fell for a poor man and left the lap of luxury for him. Though Jin really wanted and needed her money due to his extreme dept. May's family disowned her for running off. This made Jin furious, but he stayed because of May was pregnant.
The boys, twins came into a world seeking love and acceptance. One with silver eyes and golden hair they named Sho, the other with golden eyes and silver hair they named Zero. The stressed relationship of their young parents didn't seem to phase the two tots. Though having two children, having to take care of them with someone you hardly care for is difficult. Jin quickly became addicted to drugs, this of course drove the family deeper into dept. It wasn't until Sho's fourth birthday that his powers awoke. And the discovery that their kids were freaks drove the couple over the edge.
Jin abandoned them and disappeared, May was crushed. Her family's back turned and now she was left alone to take care of two abnormal kids. She didn't know what to do and so she did the only thing she felt she could. May took her life on the boys fifth birthday and then they went, alone into the big scary world.
Sho was adopted by May's sister, the wife of a wealthy CEO. Though Sho has no idea what happened to his twin afterward. Sho was raised by his aunt Asoka, hardly remembering the painful experiences of his infancy.
At his aunt's estate Sho was taught to be a gentleman, as well as how to lead. His uncle in law saw the boy to be promising and took him under his wing. Sho has a lot of the skills he has today to thank that man for. Sho often would cause trouble for the staff, by using his powers. Many a time a meal wound be found on the ceiling. Unlike his real parents his new family loved him and coped with his abilities, they even tried to hire those who could train him. Though no one could be found to help him with that. As Sho grew he would recall on memories of his past, of his brother. He wondered how Zero was doing, where he was. So many unanswered questions. Though Sho couldn't think about it forever. He was enrolled in school and mainly had his powers suppressed. He decided he could take no more of the estate. He set off, with plenty enough money on his bank account to last him a few years. He left, a mature, strong, independent young man seeking his purpose. And it didn't take him long to find it, be found a family, a team, the bureau.
Meanwhile Zero, Sho's brother harbored resentment and hate for Sho and their father. The younger twin killed his father as Sho joined the burea. Zero still is hunting down his brother seeking revenge for his abandonment. The twins have not seen eachother in 12 years, though they are closer than either of them realize.

---
---



Other Info


Nothing?



Roleplayed by


The5thHorseman|Just call me 5th

---



Credit


Alliqua_Dark
{I worked very hard on this and made it from scratch so please, even though it's simple, ask me before using it thank you!}