❦



┌
Expose yourself to your deepest fear; after that,
fear has no power,
and the fear of freedom shrinks and vanishes.
You are free.
」



❦



【ɗιαƖσgυє cσƖσя: #0097ff ♙ тнσυgнт cσƖσя navy】



❦



Paper Boats || Darren Korb and Ashley Barrett.
---
---
Full Name


Weifeng (way-fang)



Nickname(s)


Her alias is Zephyr, but close friends call her Feng



Age


18



Sexuality


Homosexual, however, that doesn't stop her from flirting with males to get what she wants.



Nationality


50% Japanese || 50% Russian



Role


Rogue



Face Claim


Bakemonagatari || Hitagi Senjougahara

---
---



Height & Weight


5'9'' and 136 pounds



Hair Color


A deep, smooth purple; she dyes her hair every few months.



Eye Color


A strange blue that seems like more of an indigo depending on the lighting.



Skin Color


Ivory/Pale



General Appearance


Weifeng may not look like it, but she is someone in top physical condition. She stands at 5'9'' and weighs around 130 pounds. Her body is covered with taut, lean muscles that help her remain agile and flexible. Her limbs are long and thin, giving her a rather scrawny appearance. When she wears baggy clothes, her frame looks even smaller. I pity the fool that picks a fight with her just because they think she's small. But, when she wears fitting clothes, it's very clear that she has a figure that is both feminine and athletic.
The most eye-catching feature that Weifeng has is her hair. It's a deep violet and almost reaches her hips. She usually has it up in ponytails or a braid if she wants too. Other than her eyes, her most gaze-catching features are her eyes. She has two, bright blue irises, that change to a more indigo hue depending on lighting or her mood. Her eyes are large and very easy to get lost in, not to mention they look huge in comparison to her small, dainty nose and thin, pink lips.

---
---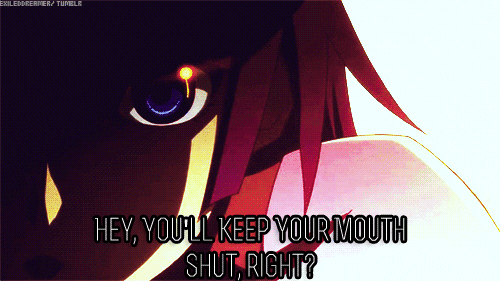 Power


Feng has general control over all of the air around her. Since air cannot be seen by conventional methods, neither can the attacks and derivatives formed by/from it, making it an invisible and versatile weapon that is very difficult to block and dodge. And since air is such a common substance, she is able to use her powers in many, many ways, such as:
✦ Flight || By manipulating the air around her body, Feng can physically fly as well as carry someone similar to her weight with her. She can fly for a good amount of time, but she must eventually rest, especially if she's carrying someone with her.
✦ Air Solidification || Feng can manipulate pressure in the air molecules to solidify the air, with the level of solidity going from loose jello to metal-like hardness or beyond. She can create weapons to hold, but that takes quite a bit of concentration depending on the weapon. She generally just creates staffs because they take a literal second to create, and she has mastered them. She can also make arrow shaped projectiles to wound or kill her opponent.
✦ Suffocation || Feng can pull the air out of someone's lungs and then prevent said person from inhaling any more air, essentially suffocating them.
✦ Enhanced Hearing/Motion Detection/Sound Manipulation || With concentration, Feng can sense movement in the air, making her hearing extremely acute. However, if a loud sound is uttered, it doesn't bother her any more than the usual person because she is just sensing the vibrations and not physically hearing it. And since sound is literally just vibrations between air molecules, Feng can manipulate to an extent. She hasn't quite mastered this skill yet, but she is currently able to muffle her movements to make it so that she can move in absolute silence. Other than that, she has been practicing with imitating other people's voices, but she must have been around that person quite a bit. Enough to know what any word they say would sound like.
✦ Greatly Enhancing Physical Ability || Feng's physical capabilities are much higher than any normal human. She increases her speed greatly by reducing air resistance and using the air behind her to push her forward. Feng can also make every physical blow she deals much stronger than her physical strength limitation.
✦ Breathing Underwater || She can create a large air bubble around her head to help her breathe underwater.
✦ Fire Suppression || Feng can put out fires by removing the air around them, cutting off their oxygen source.
✦ Implosions/Explosions || Feng can pull all of the air molecules out of a building and the outer force of molecules would cause it to implode in on itself. She can also take all of the air molecules away from a person, and because their internal pressure is higher than the pressure outside of them, their blood would begin to boil and they would explode. She can also pressurize handfuls of air into small bombs that she can throw and then blow up. She can increase the size of the bomb massively and cause explosions stronger than ones from TNT. However, since these attacks can lead to some gruesome results, she doesn't tend to use them unless she has to.

---
---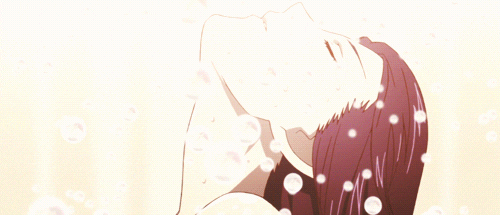 Personality


Kind

❦

Bold

❦

Playful

❦

Curious
Weifeng is the definition of the element air: calm and welcoming. Even in the face of danger, Feng always keeps on a tranquil yet emotionless expression. She's friendly and inviting, and becomes close to people very easily. She does, however, become attached to people, and will grow over-protective of her friends. Weifeng is a free, spirited person, who is altogether rather calm, relaxed and serene. If she thinks she is being enclosed or her freedoms are being restricted, she will remove herself and those she cares about from the situation. She is gentle, and she always tries to think of how someone else will feel before doing anything.

Feng is humble and selfless, but also has a lot of pride. If someone were to offer help, she would refuse it. But if someone were to ask for help, she would do everything in her power in an attempt to assist that person. She enjoys the thought of being a hero and strives to be similar to the ones in the stories she was told when she was a child. She is kind and generous; she would give her life to save or protect those who are innocent. She feels as if people should get what they deserve; those who have done no wrong and treated others with kindness deserve the best. Those who are evil and treat others cruelly deserve the worst. She can also be rather clingy and doesn't seem to know the definition of personal space.

Although Weifeng looks rather young for her age, intelligence wise, she is too young to match her wisdom. Her wittiness and clever tongue may be all someone would notice at first, but after spending time with Weifeng, anyone would be able to figure out just how intelligent and wise she is. She has a quote for almost any situation. She's spent years studying the art of keeping peace. If anyone is going to stop a fight, it's Weifeng.

However, like everyone, Weifeng has her moments. If someone were to threaten her friends or those she cares about, she loses all of her sense of right and wrong. She will fight with all she has to protect them.

---
---
Likes


✦ Music || Feng adores music; the way that she can be caught up in a rhythm. The way that it can make her feel like she's flying even when she hasn't quite left the ground yet. In fact, she taught herself how to play guitar at a young age just so she could sing along.
⊶⊰❣⊱⊷
✦ Flying || Who wouldn't love it? Especially since it's not exactly strenuous; it's just so easy for her to do. No to mention, she always loved heights. Being able to soar so high above the ground, and look down at everyone as tiny ants… It makes one humble.
⊶⊰❣⊱⊷
✦ Eating || Feng loves food. More than she loves herself. The saying may go, "The way to a man's heart is through his stomach", but it still applies to Feng. Make her a delicious meal, and she will love you.

---
---
Dislikes


✦ Darkness || Ever since she was little, Feng hated the darkness. There's just something about it… She hates not knowing what lurks just a few feet away. Even though she can sense it… It's not the same as seeing what she's facing.
⊶⊰❣⊱⊷
✦ Unnecessary Violence || Feng does her best to resolve things without violence, so if the option is there, then she will take the peaceful way out. Anyone not getting hurt is the best result to any situation to her.
⊶⊰❣⊱⊷
✦ The Ocean || Feng hates swimming in the ocean. It's just so creepy, not knowing where it might drop off and where she might step on a crab or something… If she goes to the beach, she prefers building sand castles.

---
Fears


✦ Thunderstorms || Feng developed her fear of thunderstorms not too long after she discovered her powers. Once, when out flying, a storm came upon her faster than she'd ever seen before in her life. She was almost struck by lightning; it was so close, she felt all the hairs stand up on her neck and back. Ever since then, she refuses to go out when it's stormy.
⊶⊰❣⊱⊷
✦ Doctors || This is probably Feng's most irrational fear. She has just never liked doctors. The smell of cleaning alcohol sends her into a panic; don't even get me started on what happens when she sees a needle.
⊶⊰❣⊱⊷
✦ Death || You may be asking, "Well, who doesn't fear death?" True true, but sometimes, when Feng has one of those days where she can't help but just sit around and think about what might happen after she dies… It just freaks her out and puts her into a cold sweat.

---
Quirks


✦ Eye Contact/Staring || If Weifeng finds something interesting, she will stare at it intently without looking away. Also, when talking to someone, she will almost always make constant eye contact, which can be seen as creepy.
⊶⊰❣⊱⊷
✦ Humming || When Weifeng is bored, she will hum softly with disregard for whether or not someone finds it annoying. It isn't uncommon for her to break into song soon after she starts humming.
⊶⊰❣⊱⊷
✦ Quotes || It's not uncommon to hear Weifeng throw out some random quote that she feels applies to the situation she is in.

---
---
Strengths


✦ Singing || Ever since she was little, Feng has had a glorious singing voice. Those who were around when she sang tended to listen intently. She does it often, but can be rather shy about it.
⊶⊰❣⊱⊷
✦ Keeping Peace || Her persuasive, clever nature makes Weifeng rather good at stopping and preventing fights. Well, most of the time.
⊶⊰❣⊱⊷
✦ Teaching || With her vast patience for others and surprising wisdom, Weifeng makes a fantastic teacher.

---
---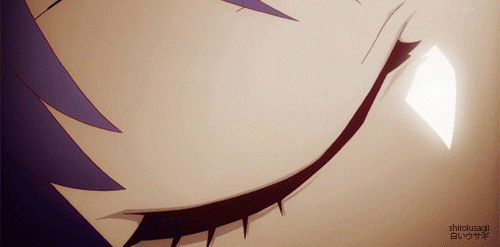 Weaknesses


✦ Desires Peace || Weifeng will do all she can to prevent any fighting, which can put her in dangerous situations. She doesn't always realize that sometimes violence is the only answer.
⊶⊰❣⊱⊷
✦ Friends || Weifeng is someone who would give her life for her friends or those she is close too, which is most likely going to be the cause of her untimely demise one day.
⊶⊰❣⊱⊷
✦ Not Having Food || If Weifeng is hungry, she will do practically anything for food. She's very easy to trick if she hasn't had a warm meal in a while.

---
---



Family


That Weifeng knows of?
None.



History


Weifeng's history is one clouded in mystery (rhymes heh). She doesn't know of any parents; when she was little, she was dumped at an orphanage with nothing but a nametag reading a name: Weifeng. Not exactly the greatest way to start out life. Those who took care of her weren't the nicest of people… But, incidentally, they could have been worse. They raised her with discipline and an iron fist, so the day her powers emerged, her whole world was shaken.

Her powers caused her to act out quite a bit, which means that the people in charge tightened their iron fist and punished her severely. And, unfortunately, Feng couldn't control her powers, so she just continued to act out. And they only punished her even more, with the severity continuously increasing. It kept getting worse and worse, keeping her from eating, locking her in rooms, that was, until one day, the head of the orphanage pulled out a belt. He attacked Feng fiercely, hitting her and hitting her; she was 13 at the time. She cried for help, but everyone just watched. But her powers quickly took hold of the situation. The man was blasted back against the wall from a gust of wind, snapping his spin, and killing him instantly.

Feng can still see his limp body falling to the ground.

So she ran. She ran as far away from the only home she had known. And surprisingly, no one came after her. Feng had to learn how to survive on her own now… And she did. She figured out how to bargain, meet people, hunt, survive, and, quite honestly, even though it was hard at times, it was the happiest she'd ever been. Sure, she had no family to rely on, but she was free. And nothing felt better.

That was, until she heard of the Bureau. She caught wind of the deeds they did, and the way that they helped people, and she immediately wanted in. She tried to contact them, but to no avail. However, Feng does not give up easily. So, instead of trying to contact them through letter or word, she is doing it through actions. She spies on them, and when they go out on missions, she follows close behind, swooping in and becoming a part of the action. She hopes that they'll accept her instead of drive her off.

---
---



Other Info


Nah



Roleplayed by


Starlight77

---



Credit


Alliqua_Dark