---
---
---
---
---
---
"Patience is power.
Patience is not an absence of action;
rather it is 'timing'
it waits on the right time to act,
for the right principles
and in the right way."
---
---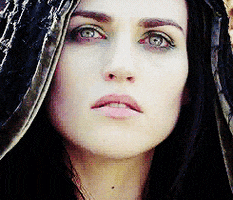 |Name| Tabitha Javan


|Nickname| None, Tabitha is very proper and cares much about her name remaining unchanged.


|Gender| Female


|Sexuality| Heterosexual


|Age| 24


|Role| The Deceiver


|Hexcode| #156305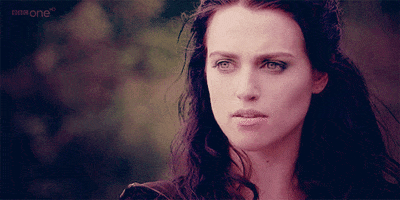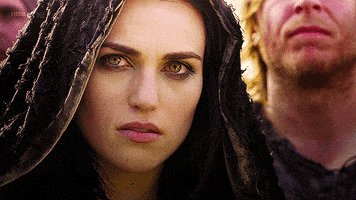 |Positive Traits|
Intelligent - Tabitha is unique in her great intellect, this allowed her to be adviser to King Zalthu. She is constantly devising plans and methods to play people off of one another, as long as people are fighting each other no one thinks of her. Because of her great intellect many of her friends are merely pawns in her game and she truly will betray them as long as she is sure of her victory.
Assertive & Charismatic - She can be trusted to make the first move and do what needs to be done. Indeed, many who meet her think of her as a natural leader, and willingly follow. This is because of her charismatic style and her swift diecision making.
Patient - It is often said that slow and steady wins the race and Tabitha is living, anecdotal proof of this mantra. Her entire rise to fame, from becoming the best sorceress in the country to becoming King Zalthu's personal magical advisor is all because of her carefully though out, methodical plans. Sometimes her plans takes years to take fruition, the fact that she has done so well so swiftly is a testament to her ability to play the waiting game.
Seductive - Being a woman she has certain abilities which make her very persuasive among men. Someone once said, everything is about sex except sex. Sex is about power. And this is very true of Tabitha. In her search for power she holds nothing back.
||Negative Traits||
Apathetic - Tabitha is often surprised at her own ability to remain completely emotionally involved in many different situations. Nevertheless, her lust for power consumes her and rives her to do whatever she must, to pull every stop, to hold nothing back, in order to be met with the honor and respect she deserves. And if she runs over people on her way she doesn't care, nothing will stand between her and victory.
Vengeful - It was William Congreve in one of his plays who first wrote the words, "Hell hath no fury like a woman scorned." And Tabitha is the paragon of this idea. Many have disappeared in the past after making Tabitha an enemy. Should you ever make her an enemy she is best left dead, if she remains alive she will upturn the very foundations of the earth in search of your blood.
Physically Weak - While she is indeed very intelligent, sultry, and subtle; she is not strong. If she is ever found out violence will leave her temporarily incapacitated, but being a mage she is very capable with her witchcraft.
||Hobbies||
Reading - One does not become intelligent by luck or birthright, one needs to earn it. This is why Tabitha reads, to increase her knowledge and intelligence. There are many secret skills that she has learned from reading many books. One of her fondest times was when she was adviser to King Zalthu he had the most glorious library she had ever seen. She practically devoured them, scouring them for information. She found tomes written before Kassina was even named. All the many things she learned, both of the past and of magic, has only whetted her thirst for more.
Witchcraft - In addition to her innate psychic abilities of enhanced persuasion she has spent many years learning and perfecting her magic arts. She has many tricks up her sleeve, but like most rituals, they take time and ingredients. She has rituals for most things, from inspiring lust to guaranteeing a victory. Because of her time as adviser to the king she has many ancient rituals which have not been seen or many years.
|Quirks|
Will fidget with strings when nervous
Smiles a large smile when trying to persuade people
|Skills/Strengths:|
Enhanced Persuasion - A psychic ability that Tabitha has had since birth where she is able to make people more likely to accept her requests.
Magic Rituals - Tabitha is highly skilled in the use of witchcraft to manipulate events in her favor.
Intelligence - Her great intellect is a strength that is capable of creating effective strategies swiftly.
|Weaknesses|
Physical Strength - Being an intellectual magic user, Tabitha is not meant for the throes of war. Needless to say, she can defend herself with her witchcraft, but merely not with her strength.
||Inventory/Weaponary||
A Satchel Filled with Ritual Components - She consistently carries around the things she needs for her more common magic rituals. The rarer components she will have to find for herself.
|Fears|
[/font]
Losing
Being unable to finish her plan
Being beaten to her goal
Being found out for her treachery
Spiders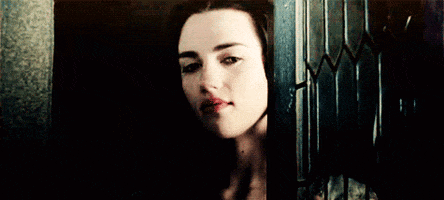 |Likes|
Luxury
Books
Ice Cream
|Dislikes|
Uncontrollable People
Insects
Camping
---
---
|History|
Tabitha was born into poverty with her six siblings to Henrietta and Carl Javan who were farmers barely able to scrape by a living. Tabitha was not the only gifted child as two of her other siblings, both brothers, also had innate abilities. The eldest son, Sawyer, was able to violently enter someone's mind and gain information. It was excruciatingly painful. The 3rd son, Quinn, was able to influence other's emotions with his own. He often used this to calm us down when we would start fighting with each other. But, her skill had its uses in the family.
Indeed, Tabitha quickly became the favorite of her parents, they coddled to her every wish and as she grew in ability, eventually all her siblings obeyed her every whim. There was sometimes the odd time it wouldn't work, but for the most part she had what she wanted when she wanted it. It took many years, but everyone figured out what was going on and at that time it became her job to sell the family's produce. She marked up the prices and using her charm would always get customers. This made her family well off, no longer did they ever starve.
Because of all the extra money, Tabitha's parents would often buy her books they had found from the market. These were her first books on witchcraft and she read them and reread them to gain their secrets. It wasn't very long before she began to go for walks around the woods looking for components or rituals she wanted to try. One of these rituals that she cast in her youth was a ritual for great power and wisdom.
One day, when she was 16 and manning her family's spot at the market, an elderly woman came up and whispered to her, "I know you have secret powers."
Tabitha instantly blushed in fear and embarrassment before she regathered her composure. She tactfully replied, "You foolish old woman, I have no idea what you're talking about. What secret powers?"
"Why else would anyone pay your prices, you're wares aren't even that great."
Tabitha had fear flash across her face before lowering her voice to a whisper. Then the old woman offered Tabitha a job with a company that was working espionage for the king. In a moment it seemed as though my entire life bloomed before my eyes, I would rise to the top of this company and then the king himself would want me to work for him personally. She had read tomes which spoke of a weapon of unimaginable power, a sword which has been forged with magic, perhaps she would find it if she got close to the king. After shortly considering Tabitha agreed with the old woman.
She went back home that day and told her parents what had happened, but carefully using her persuasion to keep them from being furious. The old woman arrived in a carriage pulled along by stunningly handsome horses. She stepped in and helped Tabitha with the few possessions she wanted to keep. Being drawn so powerfully to the position of greatness set before her, she didn't give a second thought to leaving her family, it was as if she were possessed.
Time went on and Tabitha became a great agent of high caliber. She was climbing the ranks of The Society for many years, discretely gaining information without alerting anybody. And one day, at the age of 20, she caught the eye of the king who requested an audience with her. When Tabitha arrived he suggested that he make her his own personal magical adviser. Tabitha's plan was almost complete, with masked disdain, she agreed.
Then, Tabitha used her persuasion to find out about a weapon known as the Sword of Oblivion, a magical item which held great power. Whenever Zalthu told her stories of the weapon her heart beat a little quicker, imagining herself wielding such a weapon. Tabitha's plan was being realized, now she only needed to remain with Zalthu and become close to him until there comes a time that he goes for the weapon, and then she will take it instead.
Until, a woman came who's job was to clear the area of enchantments. Zalthu had become increasingly suspicious that there had been someone tampering with his mind. Tabitha sweat. The oathbreaker, a woman named Yule, after doing her work came to Zalthu and asked to be alone. Zalthu sent her away. She had never been sent away form the king, this was a bad sign for her. For sure, Yule had told Zalthu. Tabitha was not there to witness it, but she was banished to a forsaken pit known as a Dwarven City. And here she waits.
Monthly Tabitha does a ritual on the full moon, a ritual calling a way to her, a way out of the cities and into the palace of Zalthu, a way to obtain the Sword of Oblivion.
[/center]