---
---
It's the year 2020 and tensions are running high in the United States. The existence of genetically enhanced individuals (also known as metahumans or to those with less than favorable views - gene-freaks) has recently been flung into the spotlight, marking a change in policy and practice to accommodate the newfound subspecies of humans. Meanwhile, unknown to the general public, a small institution has been harnessing these people and powers long before it was ever made aware. Enter the Calloway Institute, a private company who supplies and trains these metahumans to serve the United States Government. There's one catch, these genetically enhanced individuals have little choice to be here. They're brought in during their lowest moments in life, told that they can fix their mistakes by following the program, and often, sent out to die in missions contracted by the government and other shady figures. While some go along with this, seeing no other options, others are inclined to resist.
---
Looking at Calloway, you'd think you're looking at a prestigious private college. The buildings are from a hodgepodge of eras, some looking like they're from the 1800s, some like they're out of the future.
It's impossible to tell where the Calloway Institute is located. Some have their guesses. What they do know, it's almost impossible to leave. The Institute is surrounded by a wall, smooth metal, nearly 15 feet tall, and impervious to any known power. The grounds are constantly patrolled by guards who seem to have far superior skills to those they're trying to contain. Those who do try are often never seen again, whether it's because they made it out or didn't.
The main block is composed of the two administrative buildings, the student center, and staff accommodations. It centers on a cobblestone courtyard filled with a fountain and elm trees. It's a beautiful sight on a fall afternoon. The buildings are the oldest there, and a stone on the main administrative building says it was built in 1845.
To the north is the Basic Training school. It has the four basic training buildings, and the first and second year accommodations. All orientations begin here. The buildings here are newer, built around the 1960s. They're made of concrete and almost look like the outside of a prison.
To the east of the main block is the Combat School. It has three training buildings, one full of classrooms and the other two composed of practical application rooms. Also used for power training. They also house the year 3 buildings Buildings here are older and have a charm to them. They're made of red brick with large windows.
To the west of the main block is the Communications School. It's the smallest of all of the schools, with only one rectangular concrete building with large glass windows. It also has a similar looking building housing the year 4 operatives.
To the south of the main block is the Science and Technology School. It has a large curved building dedicated to training. Inside is a clinic and emergency room, laboratories, and classrooms. In a smaller, yet similar looking building there is a workshop for technology specialists. They also have the unit accommodations building. All of the buildings here are newly constructed, some of the older students remember when the science and technology students almost started a war with the communication students over classroom space. The buildings here are made up almost entirely of glass, and rely on a new form of energy created by a former student.
All residential buildings for the lower years have a dorm like structure with two to three operatives of the same gender per room. The floors are separated by gender. The bottom floor has a dining hall, study rooms, and lounge areas.
---
I N I T I A T I O N:

Subjects are brought in in ages ranging from 18-20.
Subjects have been noted to display extraordinary abilities
Subjects are outcasts and lead a less than optimal lifestyle
Subjects have little connection to the outside world
Subjects display the potential to learn and thrive within the ideals of the Calloway Institute
---
I N I T I A T I O N - D E T A I L S:

Initiates are chosen on their ability to be missed. The last thing the organization wants to do is take those who will end up with search parties and missing person signs. The quieter someone can disappear the better. This is why recruiters often look at places like police stations, county jails, rehab centers, and homeless shelters. They look for people who are struggling, yet are willing to turn around.
There are two ways that recruiters make someone disappear. One: they make it look like you just left. You gave up on life and moved away to find a better chance. Two: they make it look like you died. They cause fake overdoses, fake car crashes, anything that is plausible for the given person.
The one thing that is the same for everyone though, you fall asleep, whether it be in a jail cell, park bench, or your own bed, and you wake up at Calloway.
---
C H A R A C T E R - R O L E S
Unit #483
Combat Operatives: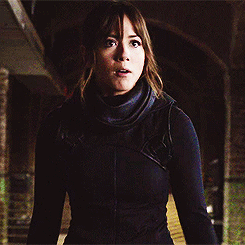 Alex Rousseau - Field Intelligence - 22 - Invisibility - Taken by Sorella
Gabriel Cromwell - Mobility Forces - 22 - Feral Mind - Taken by crybaby
Communication Operatives:
Anya Freysdottir - Computer Intelligence - 23 - Self Duplication - Taken by Fabricator
Nell McElroy - Operation Managers - 22 - Empath - Taken by sarenrae
Science Technology Operatives: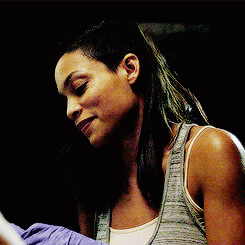 Jenna King - Medical Development - 23 - Enhanced Senses - Taken by BurningDark
Alfie Jackson - Technology Development - 23 - Super Intelligence - Taken by iCat
---
S P E C I A L T Y - F I E L D S

Combat Operatives:
Field Intelligence: Deep undercover and longer missions focusing on infiltrating the targets and gathering information.
Mobility Forces: Usually quick missions that involve achieving a set goal.
Communication Operative:
Computer Intelligence: Collect information from computers and databases.
Operation Managers: Serve as the line between home base and combat operatives.
Science Technology Operative:
Medical Development: Work on experimental medicine to help preserve the lives of those in the field.
Technology Development: Create new technology to assist those in the field.
---
C H A R A C T E R - F O R M
Code: Select all

[center][font=cambria]
[left][img]https://via.placeholder.com/80x80[/img][img]https://via.placeholder.com/80x80[/img][/left][size=250][i]f i r s t n a m e[/i][color=transparent]xx[/color][i]l a s t n a m e[/i][/size][right][img]https://via.placeholder.com/80x80[/img][img]https://via.placeholder.com/80x80[/img][/right]
[size=120]age ∙ field ∙ specialty ∙ playby[/size]
[i]" short quote here"[/i]

(( the following information is acquired from the file of lastname, firstname ))
[/font][/center]
[hr][/hr] [hr][/hr]
[left][img]https://via.placeholder.com/245x245[/img][/left] [font=cambria][size=150] i d e n t i f i a b l e [color=transparent]x[/color] i n f o r m a t i o n[/size]

[i]FULL NAME:[/i]
[i]DATE OF BIRTH:[/i]
[i]EYE COLOR:[/i]
[i]HAIR COLOR:[/i]
[i]ETHNICITY:[/i]
[i]HEIGHT:[/i]
[i]WEIGHT:[/i]
[i]GENETIC ENHANCEMENT ABILITY:[/i]
[i]ABILITY NOTES:[/i]



[hr][/hr] [hr][/hr]
[right][img]https://via.placeholder.com/245x245[/img][/right][size=150]t r a n s c r i p t[/size]

[i]YEAR:[/i]
[i]FIELD:[/i]
[i]FIELD EXAMINATION RESULTS:[/i]
[i]SPECIALTY:[/i]
[i]SPECIALTY EXAMINATION RESULTS:[/i]
[i]UNIT NUM:[/i] 483
[i]UNIT MENTOR:[/i]





[hr][/hr] [hr][/hr]

[center][img]https://via.placeholder.com/245x150[/img] [img]https://via.placeholder.com/245x150[/img] [img]https://via.placeholder.com/245x150[/img][/center]
[size=150]p s y c h [color=transparent]x[/color] e v a l u a t i o n [/size]
[i]STRENGTHS:[/i]
[i]WEAKNESSES:[/i]
[i]FEARS:[/i]
[i]LIKES:[/i]
[i]DISLIKES:[/i]
[i]PERSONALITY TRAITS:[/i]

[hr][/hr][hr][/hr]
[center][img]https://via.placeholder.com/245x150[/img] [img]https://via.placeholder.com/245x150[/img] [img]https://via.placeholder.com/245x150[/img][/center]
[size=150]i n t a k e [color=transparent]x[/color] n o t e s[/size]
[i]HOMETOWN:[/i]
[i]FAMILY MEMBERS:[/i]
[i]HISTORY PRIOR TO INTAKE[/i]
[i]INTAKE DETAILS[/i]


[/font]

This isn't so much a rule, but welcome! I hope you've had fun checking out the roleplay thus far!
Be kind, respectful, and helpful with your fellow writers. We encourage plotting together, but we would also like to encourage you to include others if it seems someone is being left out!
Keep to the rules of Roleplaygateway of course!
Cussing is allowed, anything super sexual goes to private messages if both writers are up to that kind of thing.
This is a more literate roleplay, so we please ask that proper grammar and spelling is used!
Word count per post is at minimum of 300 words, which is easy enough. We understand that every now and then muse is short so every once in awhile you may feel free to make a shorter post!
Characters are not first come first serve... We do have a small amount of roles to offer so it will be open for multiple reservations/try outs!
There is a password by the way... Just tell us your favourite colour :)
One character per person since we have a very small amount of roles.
If there are any questions, comments, concerns or even suggestions please feel free to message Sarenrae or I!
Dependent on if we feel we need to add more rules Sarenrae and I will, but we will give a heads up!
All content within this roleplay is the property of Sorella and Sarenrae which is all original content. However, if you ever have any further ideas or suggestions would be happy to hear them!
Taking place in...
The main grounds for the institute.
0 posts here • Page 1 of 1
0 posts here • Page 1 of 1
Arcs are bundles of posts that you can organize on your own. They're useful for telling a story that might span long periods of time or space.
There are no arcs in this roleplay.
There are no quests in this roleplay.
Welcome home, Promethean. Here, you can manage your universe.
Arcs are bundles of posts from any location, allowing you to easily capture sub-plots which might be spread out across multiple locations.
You can create Quests with various rewards, encouraging your players to engage with specific plot lines.
Settings are the backdrop for the characters in your universe, giving meaning and context to their existence. By creating a number of well-written locations, you can organize your universe into areas and regions.
Navigation
While not required, locations can be organized onto a map. More information soon!
There are no groups in this roleplay!
By creating Collectibles, you can reward your players with unique items that accentuate their character sheets.
Give your Universe life by adding a Mob, which are auto-replenishing NPCs your players can interact with. Useful for some quick hack-and-slash fun!
Locations where Mobs and Items might appear.
You can schedule events for your players to create notifications and schedule times for everyone to plan around.
Add and remove other people from your Universe.
The Forge
Use your INK to craft new artifacts in The Calloway Institute. Once created, Items cannot be changed, but they can be bought and sold in the marketplace.
Notable Items
No items have been created yet!
The Market
Buy, sell, and even craft your own items in this universe.
Market Data

Market conditions are unknown. Use caution when trading.

Quick Buy (Items Most Recently Listed for Sale)
The main grounds for the institute.
Discussions
Topics

Replies
Views

Last post
Most recent OOC posts in The Calloway Institute
There have been no posts in the OOC topic for this roleplay!