---
General Info
Name: Ectun Bzinut Chatsjax
Meaning: N/A
Age: 15
Birthday: 17th May 2001
Gender: Male
Theme Song:
Till It's Over - Tristam
---
What you look like
Hair colour: Blonde/Silver
Eye colour: Blue
More In-Depth Description:
Red Jacket, Blue nails, blue neck band, blue jeans, black boots, white.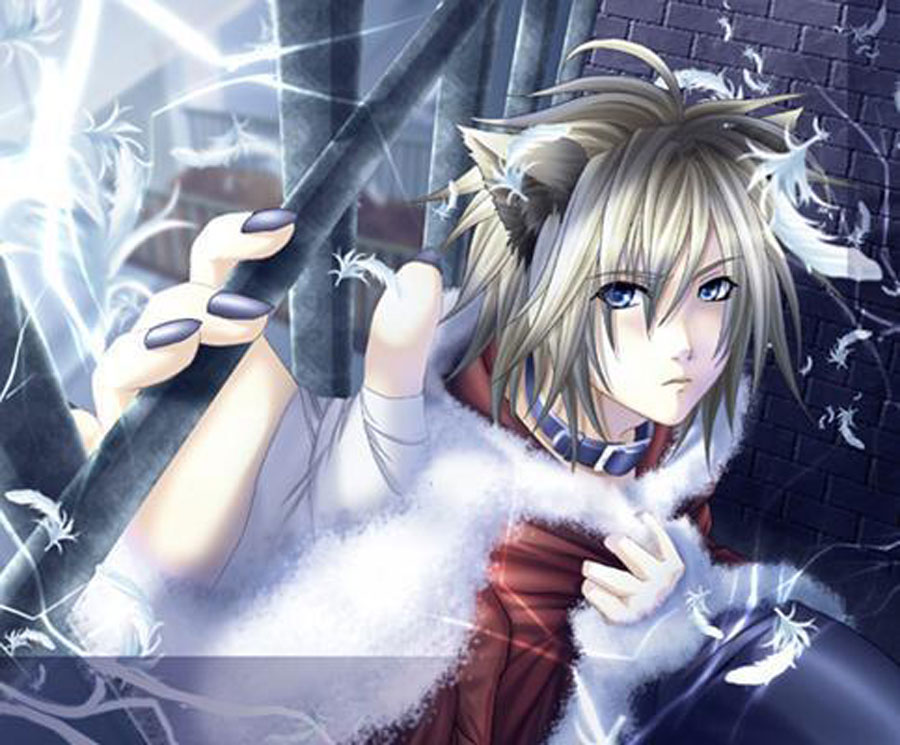 ---
Personality
Five Traits:
Loner, Outside-Person, Intelligent, Climber, Athletic
Description:
---
Skills
Can play drums, piano and guitar.
Very Athletic (Can run, climb and swim well)
Photography
Flaws
Very doubtful of most things, especially people
Has Pyrophobia
Has Automatonophobia
Doesn't socialise much
---
Likes
Dislikes
Fire
Robots
Stupid people
---
History
Birth Place:
Detailed Backstory: When he was young, his parents never let him have a cat. No matter how much he asked, pestered and even begged, they didn't let him have one. He never got a proper childhood as his parents quickly died in a fire when he was at the age of 10. He was moved to a foster home where he stayed for 5 years. When the gas was released, he was moved to the new cat center after he turned. He found is hard to control his tail at first but then controlled it. He was never adopted at all.