---
---
~Name~
Ezra Antonio Vargas
~Nickname~
Iz, Toni, Izzy
~Age~
Nineteen
~Gender~
Male
~Sexuality~
Heterosexual
~Relationship Status~
Single
~Ethnicity~
Spanish
~Origin~
Madrid
~Fluently Speaks~
Spanish, English, Italian
---
---
~Eye Color~
Brown
~Hair Color~
Dark brown
~Height~
5'11
~Weight~
166lbs
~Scars ~ Tattoos ~ Piercings~
scattered scars from his Father's abuse -
Ripped lion tattoo on his left hip and up torso
~Overall Appearance~
Fairly tall, stands at 5'11. Thin but strong with muscles in all the right places. Lightly tanned skin and wavy dark brown hair that touches his shoulders (sometimes longer). Sometimes he leaves some facial scruff, but most of the time he shaves. Occasionally can be seen wearing glasses. He dresses a bit like a hipster, though he doesn't have a set style. It usually depends on his mood that day.
---
---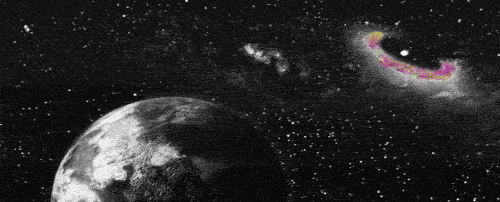 ~Element~
Cosmic/cosmokinesis
~Definition~
"User can create, shape and manipulate cosmic energies to produce nearly any effect they desire, including the molecular restructuring and transmutation of matter, the manipulation of matter across space and time, the creation of force fields, the creation of inter-dimensional portals and vortexes, telekinesis, and cosmic awareness.

User can call upon the comets, meteors, asteroids, stars, moons, planets, nebula, quasars, and dark matter. They can generate stellar winds, solar flares, cosmic storms and invoke meteor showers.

User doesn't usually actually summon a planet/celestial object or control and manipulate its movement (as that would result in it being obliterated), but they can summon and control its energy"
~Limitations~
May be unable to create or form new planets/inhabitants into existence
Requires serious training to prevent several side effects
~Strengths~
Feeling loved: knowing that at least one person cares about him gives him strength to fight
Mechanics: very skilled at anything that has to do with mechanics such as cars, machinery and so on.
Solving puzzles: really good at finding connections in seemingly irrelevant things
~Weaknesses~
Patience: he's bad at being patient. He hates waiting and tends to get distracted when forced to do so.
Kids: because of what he suffered as a child, he's got a weak spot for kids.
His Sisters: he would gladly give his life for them.
---
---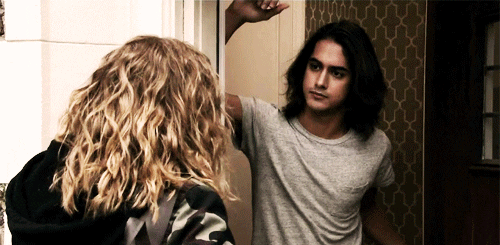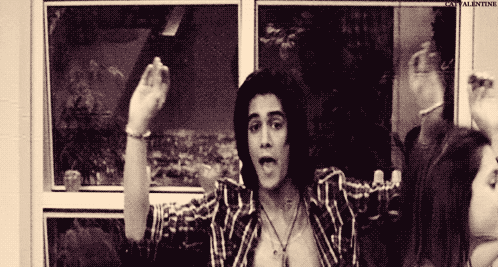 ~Likes~
Exploring
Adventure
Playing Guitar
Solving puzzles
Mystery novels
Boxing
Soccer
Star-gazing
Coffee
Traveling
~Dislikes~
Routines
Overly serious folk
Prejudice
Racism
Violence
Alcohol
Guns
Boredom
His English
~Habits~
Messing with his hair when he's nervous
Rambling when he's excited
Acting before thinking
~Fears~
Killing innocent people.
Being alone
Losing his family
~Secrets~
He was beaten and physically abused by his father until the age of 15
~Personality~
*Humble *Spontaneous *Energetic *Adventurous *Courageous *Instinctive *Stubborn *Charming *Goofy *Smart *Agile *Soft hearted *Random
He loves anything adventurous, or with a bit of mystery. The less possible something is, the more he loves it. He's a bit of a genius, but rarely ever shows it, or rather he doesn't like to show it. He's not one to get angry easily, but when he does he really gets angry. He normally takes it out on a punching bag. It's his way of making sure he never ends up like his father. He's very protective of all the women in his family and will cut down anyone that hurts them. He's rather creative. Sometimes a bit too creative, and his imagination tends to run away with him. But when he puts that imagination to good use, he can achieve wonderful things. He tends to make things up as he goes, never planning ahead, which usually gets him in some kind of trouble.
---
---
~History~
Ezra was born into a small family. He was the eldest of three. While he was the only child, things were pretty bad. His parents had a fairly large farm, so he'd help his father out in the fields daily, and would sometimes help his mother do the household chores. If he failed to do any of his chores, his father would "discipline" him. When he was 8 years old, his mother had twin baby girls. Elizabeth and Esmeralda. Ezra adored his sisters, they were like little rays of sunshine, but his father disagreed and pretty bad turned into a living nightmare. As the days passed, his father began to drink more and more and began to like the girls less and less. Now his hostility was directed at them and his wife instead of Ezra. But Ezra loved his sisters and his mother more than anything, and would have rather die than watch them be beaten. So he tried to make a deal with his father, that every time he felt like beating them, he'd take it out on him instead. This made the man angry, but that's exactly what he did from then on. A few times though, when Ezra wasn't home, the man returned to beating the girls. One night he got hoe from the market and found his mother on the floor bleeding, tightly holding the girls in her arms. That was all it took. Ezra ran out of the kitchen and up to his so called father and punched him in the nose as hard as he could. The man responded with yet another beating, much worse than the previous ones and left the house. He drove off in a drunken state and not two blocks down the road he crashed and totaled his car and was killed instantly. From that day on, Ezra became the man of the house, with only 15 years of age, he looked after his sisters and his mother and made sure that no other man ever so much as laid a finger on them.
Though he doesn't live in the united states, he visits often. Sometimes with his family and sometimes along. Because of this he's pretty familiar with most of the people in town and even has a few close friends. He's thought about staying indefinitely, but hasn't really taken any steps towards it. His closest family, other than his sisters and mom, are Rose and their grandmother. Her father and his mother were siblings, and though technically h's last named was meant to be the one his father gave him, he refused to be tied to that man in any way, so he changed his last name to Vargas, his mother's family name.