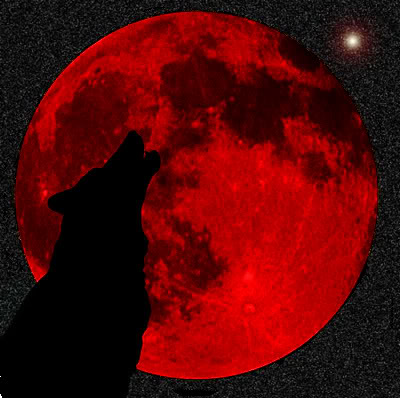 DESCRIPTION

Name:
Grimnir Blackvein (pronounced Grim-near)
Age:
24
Species:
Human Vessel to Blood Moon Wolf Spirit
Physical Gender:
Male
Gender Identity:
Male
Sexual Orientation:
Straight
Dominant Hand:
Ambidextrous
Height:
6ft 1
Weight:
195.5lbs
Skin tone:
Light tan
Eye Color:
Grey normally, Turns Dark Red and Black when Blood Moon Stage is Active)
Hair Color:
Black in normal form, Turns Grey in Crescent Moon Stage, Silver in Half-Moon Stage, White in Full Moon Stage, and Red in Blood Moon Stage
Hair Style:
Spiked backwards and is neck length, grows to shoulders in Crescent Moon Stage, Grows to upper back in Half-Moon Stage, Covers whole back in Full Moon Stage, Becomes Red Fur in Blood Moon Stage
Tattoos and Scars:
Large Scar around heart area of his chest as if that part of his chest was torn out once and then healed.
Aura Color:
Silver until Blood Moon then Red
Aura Type:
Pulse
Element:
Moon( technically a mix between light and darkness)
Aura Scent:
Fresh dewdrops on grass in the dawn of a summer day.
Fashion Sense:
Rugged Gothic( ex. torn and frayed trench coat, frayed black goth pants, chain belt with wolf head buckle)
PERSONALITY

Personality Type:
Loner
Favorite Color:
Silver
Favorite Meal:
Spiritual Energy.....and tacos
Likes:
Killing things, blowing shit up, cutting up demons and monsters, eating their energy, watching the streets from high vantage points like a baddass, Reaping spirits, helping others when he needs to, protecting those who can't protect themselves.
Dislikes:
Losing fights, being too weak, being unable to save those he cares for, losing a target, being broke, being alone, being ignored, being unwanted or unneeded, being rejected.
Strengths:
Close Combat, Spiritual Combat, Weaponry, Physical Strength, Mental Understanding, Demonology and Demon Anatomy, Physical Speed and Agility, Acrobatics
Fears:
Fire, Losing people he cares for, losing control of his spirit.
Describe you Perfect Partner:
Someone who is both beautiful inside and out. Long black hair, dark blue or green eyes, medium height with a curvaceous but toned body, and a strong hearted spirit with a great personality with good sense of humor and is loyal and honest.
EQUIPMENT

Classification:
Spirit Guardian :
A creature or being who either houses a powerful spirit or demonic essence and destroys and absorbs other beings of heightened spiritual power in order to become stronger. Can be both good and evil entities.
Main Weapon:
Hand to Hand Combat/ Claws and Biting
Secondary Weapon:
Crescent Moon Scythe:
A double bladed scythe made from pure moon spiritual energy that is capable of both inflicting physical damage and energy based attacks at close and long ranges. It can also be used to separate spiritual energy from creatures and absorb it in a reaping type fashion this technique however requires a long charge up and takes awhile before it can be used again.
Armour:
Naturally Increased toughness and can heal minor wounds quickly over time major wounds take longer but can still be recovered over time.
Powers:
Energy Waves, Accelerated Healing
Special Power- The Moon Stages:
This gift is what makes Grimnir so powerful. This ability comes in stages each representing a stage of the moon as it goes up it increases Grimnir's strength, speed, spiritual power, and his thirst for destruction and death. The first stage is The Stage of the Crescent Moon in this stage Grimnir's hair will grey and will slightly elongate and he gains a 25% increase to his powers, The next stage is The Stage of the Half Moon in this stage Grimnir's hair will grow to neck length and will turn silver and he gains a 50% increase to his gifts on top of the 25% from before, The third stage is The Stage of the Full Moon in this stage Grimnir's hair covers hos whole back and his white and gives off a pale glow he also gains an additional 75% increase on top of previous increases, as for the last stage The Stage of the Blood Moon Grimnir no longer is what could be considered remotely human his hair turns to fur covering his whole body and he takes on the form of a lycan with blood red fur red eyes and a real nasty attitude and craving for spiritual energy in this form he gains an additional 100% increase to his power totaling in a 250% increase to his initial gifts should he take this form. Doing so however puts significant strain on his body and will cause extreme fatigue or even unconsciousness for a period of time relative to how long he spends in this form.
Trained Skills:
Spirit Combat, Scythe Combat, Bounty Hunting
Natural Talents:
Hand to Hand Combat, Physical Strength, Acrobatics
Pets:
Spirit Guide-
The Blood Wolf
Summons:
Crescent Moon Scythe
HISTORY
"Hi my name is Grimnir we only have a short time to talk so I'll give you some basic info....what's that? Why do I have wolf ears and a tail?....well that's a long story if you want to hear that 2 minutes of speed dating isn't going to be enough. Let's go outside and I'll share it with you."
Grimnir's story begins long ago back when he was your standard human. Save the wealthy family deal but that's besides the point. Grimnir was born Jason Toyoro and had a loving mother father and younger sister he played and laughed as any child would do when they were young. As he grew His father began to have problems with debt and began taking loans from not so nice people which eventually put them into further debt. One day this became to be too much of a problem and Jason's house was set on fire by a gang. The fire burned everything and killed his whole family. During the fire Jason frantically searched for someone alive his arm burned and he was losing blood from a leg wound. When he entered the lobby he looked in horror watching his sister's charred body reaching an arm up to him before she finally collapsed on the floor no longer alive.
After leaving what remained of his home Jason eventually stumbled into a hospital and wrapped his arm. They however could not get him to speak a word. After he regained his strength he left the hospital through the window and began his life on the streets begging for food and change to live somewhat. Days, weeks, and months went by and Jason now 15 years of age found himself at the grave site of his family on a full moon. Hearing a low growl behind him Jason turned seeing a blood red wolf in front of him he heard it speak within his mind a voice loud and powerful. " I can grant you the power to take vengeance upon those that wronged you. But in return you must offer up that which makes you human." Jason nodded " What must I give to you?" The wolfs eyes glowed silver. " Your soul!" With this said the wolf pinned Jason down and tore threw his chest Jason lay there screaming as the wolf tore his heart from his chest and as his vision faded to black he saw the wolf devour his heart then spit up an orb of silver light that moved into Jason's chest then all was dark. When Jason came to the wolf sat there watching him as he managed to stand. In his mind it again spoke. " You now have a spirit of the Blood Moon Wolf inside of you. Use its powers to take vengeance on those who wronged you and devour their spirits to become stronger. Continue to do battle with the darkness of this world and take its power for yourself and nothing can stop you. If you need me I shall be withing your consciousness. But remember as of last night Jason Toyoro is dead you are now a spirit of vengeance and power and you must create a new identity for yourself." Jason nodded and the wolf jumped and dissipated within him.
Jason took on the name Grimnir Blackvein and from then began carving a path of destruction and chaos through the gangs ranks till he found himself standing before the leader clutching the lifeless body of his second in command in his right hand. Grimnir moved across the room at unseen speeds and gripped the mans shirt and pressed him up into the wall. Grimnir said very little to the man as he begged for his life he simply stared into the mans eyes and all he could see were the eyes of his sister as she reached for him that night and Grimnir finally silenced the man by tearing his head from his body giving a deafening howl to the sky as he finally became what he needed to be. That however was 9 years ago and since then Grimnir has become a far more efficient killer of monsters, demons and the like.