King Peter Pevensie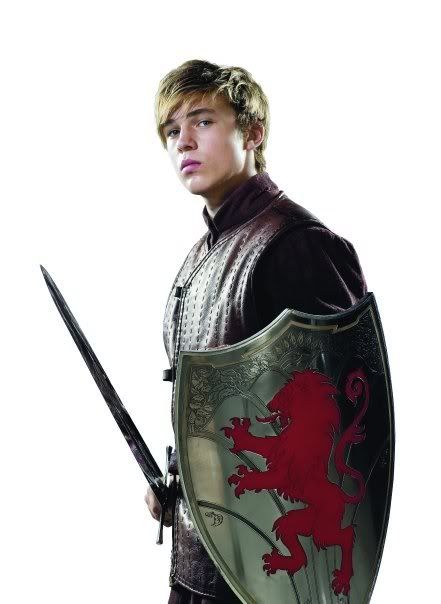 ("Forget the casuals,get me a sword " optional)



The Basics



Name:Peter Pevensie
Age:19
Race: Human
Affiliation: Narnia
Gender:
Male


Personality


He can be a very idol of his brother Edmund so someone could say that he is Agile and very sarcastic over such things that aren't important to him or anyone that would defy or describe him as a Warrior and a very heated person but somewhat of a chosen king that takes chances and impersonalities.He can also be a loving person when the time comes for him to be there for someone when he needs to.( Will edit )



History


( Will Edit )

Purpose for being in Narnia:Source-Wikipedia Peter was born in 1927 and is 13 years old when he appears in The Lion, the Witch and the Wardrobe. As a monarch of Narnia's Golden Age, he rules with his brother and sisters for 15 years, reaching the approximate age of 28 before returning to the age of 13 in England at the end of Wardrobe. By The Last Battle he is an university student with his heart still in Narnia, though he had not been there since Prince Caspian, when he was 14 years old.In The Lion, the Witch and the Wardrobe
A loyal and devoted big brother figure, Peter is the oldest of the four siblings. He tries his best to protect his siblings and to act like a responsible young adult. In the book it is implied that he is more mature than his siblings because after their father was called out to fight in the war, it was left to Peter by his mother to support his three siblings through the ordeal of their father going away. He is evacuated to the countryside with his siblings by train because of the airraids during World War II.
OOC
(this is just because I would like to know these things to make sure this roleplay goes smoothly)
How often are you online?:
Mostly every 3 or 4 hours of the day
How often do you think you'll be to post?:
300 words i can post or a length of 200
How much do you know about Narnia and/or the Chronicles of Narnia series?:
Read every book and watched the two movies
Do you like chocolate?:
Who doesn't
Password Aslan's Roar: