---
---
Real Name:
Alaina Jennifyr Silverking
Stage Name:
Risque
Age:
22
Role:
Illusionist
Sexuality:
Bi-Curious
---
Appearance:
Risque wears mostly dresses with corsets. She's into the whole gothic/vintage look. Her eyes are caked in dark makeup for her shows, where when she's not doing a show,
she's covered in natural makeup, enhancing her eyes and her natural beauty. Her raven hair is usually hanging down in curls around her shoulders, or even sometimes pulled back.
She sticks to dark colors like black, purple, and deep red, sometimes blue. It is rare you would ever see her petite frame in pink or neon colors. She has a tattoo on her lower hip of her logo.
Costumes:
Costume A
Costume B
Costume C
---
Likes:
-Bubble Gum
-Music
-Popcorn
-Cats
-Foxes
-Good Shows
-Friends
-Cigarettes
Dislikes:
*Alcohol
*Liars
*Her Family
*Her Past
*Giraffes
*Elephants
*Pizza
*Cheaters
Fears:
~Afraid of Talking to her Family, and confronting them about how she was treated, though they try to take advantage of her fame and money
~Afraid of finding someone she truley cares about, and they end up hurting her, or using her for her money/fame
~Afraid of Spiders
~She's afraid of freezing up on stage, and dissapointing her fans, she's become such a role model to them.
Personality:
Risque tries to be nothing of emotion during her shows. Just strictly performance. To people she meets she tries to smile and put on an act, something she's quite good at. People say she has no heart, but she does, she chooses not to let anyone see it. It's rare for people to see her soft and warm side. The side that is truley caring and concerned for everyone. She's a fortress of ice to where some are concerned. The people who do get past that wall, they know how she truley is.
They know she's a kind and loving person. She'd give anyone who needed it her time of day. They know how much she likes to joke around and how she's smart and very witty. They know the girl that was once known as Alaina. Risque has forgotten that name completly, she doesn't associate to that name, and will not answer to it. It's her former self. She'll only answer to Risque, and Risque alone.
She cannot get angry, she gets even. She sticks to the shadows, and just like a cobra will wait for the perfect time to strike. Though she has no worries on this, nobody really speaks with her, maybe some do, but those are the ones she considers close friends. Deep down she wishes everyone could get to know her true self. Get to know she's a kind woman. But from her past, she refuses for that to happen.
She remains anonymous to her fans, all just knowing her by Risque...because afterall... its showbusiness...
---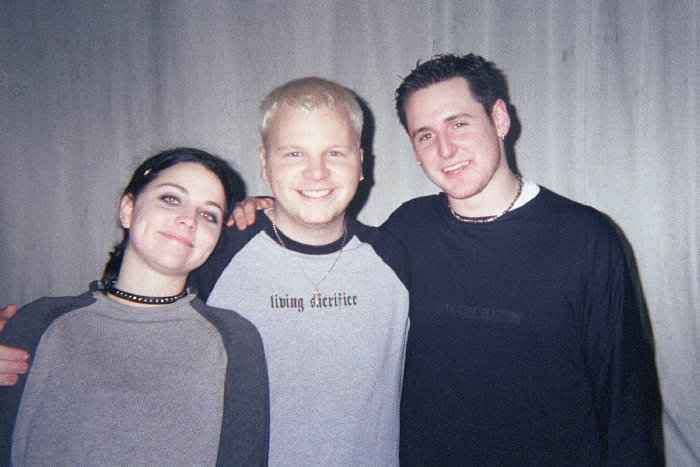 History:
Alaina wasn't always into Circus life, one time she lived in a small town in Texas. Though of course nobody knows that of her. She was raised along with her two brothers by her Aunt since her parents had passed away and her aunt couldn't have kids. She knew she was different growing up seeming how she was always into magic, and illusions and even dark colors. Her brothers constantly teased her, calling her a hateful witch. She doesn't have a good standing with them today which suits her just fine.
Ever since she was 13 she had been practicing magic, and illusions, wanting to impress people, and even impress herself. She was always trying new and daring things, once setting her room on fire on accident. Her aunt then made her start practicing outside. Since then, she's perfected her skills as an Illusionist/Escapeologist.
Alaina went to high school, teased and ridiculed for what she wore and how she acted. Before she turned 19, and graduated, she left high school, and ran away with the circus. At the time of Joining the Ringleader saw no reason to have an Illusionist in his show. His exact words to her was, "I see no point in this, but you have one night to win the crowd over, if you can't, you're out kid."
Alaina made sure that was the best performance she had ever done before. Impressing the crowd, and evening the Ringmaster himself, she was immideatly set up with a tent, and her own show within the Circus. It took a few months for her Stagename to come in, before then she had been known just as the Magician of the Show. When one of her loyal admirers came up to her and said they followed the circus just to see her risky performances, that was when her stage name came to her.
Since then, she has been known as Risque, and nothing else. Alaina Silverkin was dead, and alive was this young woman named Risque.
---
Theme Song(s):
(can be as many as you want)
Going Under|| Evanescence
Mindfreak|| Criss Angel
<----< Her themesong for when she enters the Big Top
In the End|| Black Veil Brides
Everybody's Fool|| Evanescence
Skin || Sixx AM
Other:
She has a pet fox named Izzy. She found him while traveling in the Circus, and took him in ever since he was a Kid.