---
█
█
█
█
█
█
█
█
█
█
█
█
█
█
█
█
█
█
█
█
█
█
█
█
█
█
↳ The world keeps spinning, and I'll just sit here to enjoy my golden sleep. ↲
⌠

Ambiguous ▯ GARNiDELiA

⌡
Fᴀᴄᴇ Cʟᴀɪᴍ ◇ Oreki Houtarou | Hyouka
Dɪᴀʟᴏɢᴜᴇ Cᴏʟᴏʀ ◇
#43CD80
▯ Tʜᴏᴜɢʜᴛ Cᴏʟᴏʀ ◇
#A8C5A8
---
---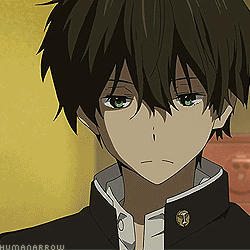 █
█
█
█
█
█
█
█
█
█
█
█
█
█
█
█
█
█
█
█
█
█
█
█
█
█
█
█
↪FULL NAME↩
⌊ Natsuki Toshiage ⌉
↪NICKNAMES↩
⌊ Natsuki-chan ⌉
↪GENDER↩
⌊ Male ⌉
↪AGE↩
⌊ 18 ⌉
↪SEXUALITY↩
⌊ Biromantic Demisexual ⌉
---
---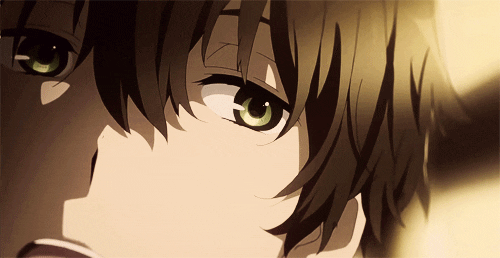 █
█
█
█
█
█
█
█
█
█
█
█
█
█
█
█
█
█
█
█
█
█
█
█
█
█
█
█
█
█
█
█
█
█
█
█
█
█
█
█
█
█
█
█
█
█
█
█
█
█
█
█
█
█
█
█
█
█
↪HEIGHT↩
⌊ 5'9'' ⌉
↪WEIGHT↩
⌊ 137 Ibs ⌉
↪HAIR COLOR↩
⌊ Blackish Brown ⌉
↪EYE COLOR↩
⌊ Green ⌉
↪SCARS / BIRTHMARKS ❖ ETC.↩
⌊ None. Since he always saves himself from moving his muscles too much, injuries are something he rarely ever gets. ⌉
↪GENERAL APPEARANCE↩
⌊ Natsuki is fairly tall, though not much taller than any other boys in his class. Despite his weight, he has quite a slender frame, obviously not due to the fact that he hardly ever exercises, especially since P.E. isn't on his elective schedule either. His complexion is quite fair. To say at the least, his body is what has helped him to 'blend' with his surroundings and elude him from the attention of the others around him, which is something he is quite appreciative of.

In terms of attire, he's principally seen in a uniform of sorts, which is one of his trademark. When not in his uniform, he dresses in a rather neutral fashion, preferring clothes that have plain colors and textures so that he won't stand out. There's not much to say about Natsuki's appearance. However, his best friend Hazuki once commented that if he wasn't such a lazy-ass, he'd be quite popular thanks to his looks. ⌉
---
---
█
█
█
█
█
█
█
█
█
█
█
█
█
█
█
█
█
█
█
█
█
█
█
█
█
█
█
█
█
█
█
█
█
█
█
█
█
█
█
█
█
█
█
█
█
█
█
█
█
█
█
█
█
█
█
█
█
█
█
█
█
█
↪PERSONALITY↩
◇ Passive ◇ Calm ◇ Apathetic ◇ Intelligent ◇ Secretly Caring
────────────────────────────────────────
⌠ I'm not lazy, I'm just conserving energy. ⌡
────────────────────────────────────────
If there's a word to describe Natsuki in whole, then 'lazy' is undoubtedly that word. Truly enough, he has a very passive, calm and seemingly apathetic attitude over almost everything. Along with his passive demeanor, Natsuki is always in a state that he acknowledges to be "energy conserving" and never exerts effort on anything unless absolutely necessary.

Also, because of his attitude, Natsuki talks little and rarely shouts or gets angry, though he does appear to get irritated often should anyone ever disturb his peaceful slumber. He also rarely smiles and has never been seen laughing. He doesn't have a sense of humor and a stoic expression always seemingly ever-presented on his face.

But on the other hand, Natsuki is surprisingly wise and clever, unbelievably good at solving mysteries, and is always able to find a solution if he gives it enough thought. The fact that he fell asleep in classes from time to time but always managed to reply his teachers' questions never ceases to amaze everyone. Surprisingly, his grades are pretty high and the only complaints he would get from the teachers are his airheadness. Despite his energy-conserving personality, he is capable of appreciating praise, and has shown to have a tendency of exerting more than what he typically would when he's being given positive feedback.

But what most of the other students don't realize is that Natsuki also has a caring side, although secret. While it is true that he often lazes around and spends most of his time napping, he always keep an eye open to look after his friends and people that are important to him. If the needs of someone are big enough to snap him out of his usual apathetic state then don't be surprised by how helpful he can get.
---
---
█
█
█
█
█
█
█
█
█
█
█
█
█
█
█
█
█
█
█
█
█
█
█
█
█
█
█
█
◇ Napping ↣ There's no need to explain much about this, isn't it? What other means can be used to conserve energy anyway?
◇ Classical Music ↣ It's like a lullaby to his ears and he could easily fall asleep after just listening to a piece of Mozart's work.
◇ Quietness ↣ If there's someone who can sleep in the middle of a noisy crowd, then Natsuki would gladly want to meet that person.
◇ Mochi ↣ Natsuki doesn't really like sweets, but the tender tastes of mochi is somewhat relaxing.
◇ Manga ↣ The only mean of entertainment Natsuki has ever taken up since he was a kid.
---
---
█
█
█
█
█
█
█
█
█
█
█
█
█
█
█
█
█
█
█
█
█
█
█
█
█
█
█
█
◇ Disturbance ↣ Since Natsuki always politely respects others own spaces, he will expect them to do the same and will not be happy should he's disturbed.
◇ Rock Music ↣ How could anyone possibly listening to this 'kind' of music without being deafened?
◇ Gossiping ↣ Natsuki has never been a curious cat so he has no intentions to poke his nose into others' private lives, let alone talking about them like a teenage girl.
◇ Bright Rooms ↣ Again, how can you sleep well if the sun beams directly at your face?
◇ Hard-works ↣ Don't even bother asking him to help with works that involve a lot of muscle-moving as he will just leave them unfinished while wandering off somewhere else to take a nap.
---
---
█
█
█
█
█
█
█
█
█
█
█
█
█
█
█
█
█
█
█
█
█
█
█
█
█
█
█
█
█
█
█
█
█
█
█
█
█
█
█
█
█
█
█
█
█
█
█
█
█
█
█
█
█
█
█
█
█
█
█
█
█
█
█
█
█
█
█
█
█
█
█
█
█
█
█
█
█
█
█
█
◇ Rubbing his eyes ↣ Well, what's the first thing you'd do after you wake up from a nap, anyway?
◇ Scratching ↣ Natsuki tends to scratch the back of his head whenever he's in the questioning gaze of the others.
◇ Yawning ↣ Natsuki would stretch his arms and yawn as loud as he could almost anytime.
◇ Gripping his hair ↣ Strange enough, Natsuki usually grips the bang of his hair over his face when he's thinking.
◇ Soft-spoken ↣ Natsuki has a low tone of voice that makes it almost as if he was murmuring whenever he talk.
◇ Sleeping ↣ Not sure if this would come as a talent or not but Natsuki can fall asleep literally almost anytime, anywhere possible.
◇ Intelligence ↣ As mentioned above, despite his initial passiveness, Natsuki is indeed a smarty-pant who never seemingly have problems facing anything.
◇ Piano Playing ↣ You could say that this is one of Natsuki's natural knacks. He learns to play it quite fast and mastered many pieces in his class.
◇ Literature ↣ Much like piano, Natsuki can absorb and understand works of literature well.
◇ Writing ↣ Some of Natsuki's friends would say that he got the pen of a real writer, and it's true.
◇ Apathetic ↣ Well, enough said, isn't it? Sometimes being too laid-back can be a disadvantage.
◇ Absent-minded ↣ During a conversation, it is not a surprise to see that Natsuki's gaze is just focus in a far distance.
◇ Blunt ↣ Natsuki doesn't talk much, but he's kind of brutally honest anytime he talks. Though he never mean to hurt other people.
◇ Cooking ↣ It's better that Natsuki stay away from the kitchen as far as he could.
◇ Overly Independent ↣ While coming off as an lazy-ass, relying on others is something Natsuki doesn't do often.
◇ Haphephobia ↣ Natsuki really hates being touched suddenly.
◇ Agoraphobia ↣ Staying in a crowded place is completely uncomfortable.
◇ Katsaridaphobia ↣ Natsuki and cockroaches don't get along, alas.
---
---
█
█
█
█
█
█
█
█
█
█
█
█
█
█
█
█
█
█
█
█
█
█
█
█
█
█
█
█
█
█
█
█
█
█
█
█
█
█
█
█
█
█
█
█
█
█
█
█
█
█
█
█
█
█
⌊ Classical Literature | Core | 303 | Kazuhiko-sensei | 8-8:55 AM ⌉
⌊ World History | Core | 315 | Honekawa-sensei | 9-9:55 AM ⌉
⌊ Advanced Writing | Core | 308 | Mizuhara-sensei | 10-10:55 AM ⌉
⌊ Piano | Elective | Music Room 2 | Mikazuki-sensei | 1-1:55 PM ⌉
⌊ Basic Mathematics | Elective | 317 | Inoue-sensei | 2-2:55 PM ⌉
⌊ Intermediate English | Core | 301 | Kuroha-sensei | 3-3:55 PM ⌉
⌊ Materialist Philosophy | Elective | 305 | Kanzaki-sensei | 4-4:55 PM ⌉
⌊ Advanced Geography | Core | 302 | Ichibana-sensei | 5-5:55 PM ⌉
↪HOME↩
⌊ Dormitory Apartment 307 ⌉
────────────────────────────────────────
⌠ Ah, the only place where I can found my own tranquility. ⌡
────────────────────────────────────────
⌊ There's not much to describe about Natsuki's apartment since it is just as plain as its owner. It situated near their school to save Natsuki from walking too much. It has a small balcony outside that faces the forest. Since his apartment is only a medium-sized one, it has a bathroom, a small kitchen and a spacious bedroom where he usually spends most of his time in. The apartment is painted in light green color. In his room, there's all sort of things you could find in a boy's room. He has a large bookcase which he uses to store all sorts of books and mangas and a desk to study. His bed is a small one and laid at the corner of the room. On the wall there are some posters of anime characters. Completely normal. It usually quite messy, obviously, but Natsuki cleans his room once every week and it is the best effort he could ever made. ⌉
---
---
█
█
█
█
█
█
█
█
█
█
█
█
█
█
█
█
█
█
█
█
█
█
█
█
█
█
█
█
█
█
█
█
█
█
█
█
█
█
█
█
█
█
█
█
█
█
█
█
█
█
█
█
█
█
█
█
█
█
█
█
█
█
█
█
█
█
█
█
█
█
█
█
█
█
⌊ Natsuki was born in Kyoto, once was a crowded and one of the most advancing cities in Japan, but like any other megacities around the world, all you can found there now are just stiff and cold skyscrapers with hardly any living beings wandering about on the street. Natsuki was born three years after the birth of his brother, Sorata, as their second son. Their father, Suzuki, was a successful and busy entrepreneur so he hardly ever got time to see his children. But their mother, Haruka, was a kind woman and she's raised both of them well. As they grew up, Sorata was an outgoing and daring boy but Natsuki is the complete opposite. Nonetheless, Natsuki still got along well with his nii-san.

When Natsuki was 12, their parents sent both him and his brother to Hikarishi - a town situated far in the woods and mountains, away from the plain city life, where they believe that would be best for them to start their independent lives. Sorata detested at first, while Natsuki just shrugged with a lazy 'Whatever'. But eventually, they were on their ways to Hikarishi and turning a new leaf there. They also got themselves an apartment, and so, both of them rely on each other to get on with their lives.

At first, it was hard for both of them without the presences of their parents. They have to do everything all by themselves. But thanks to the kindness of their neighbors, the difficulties was lessened. Both of them studied well and earned high grades at the Chishiki Academy in their own majors. In total contrast of his brother, Natsuki isn't the one to make many friends and his daily routine would only consist of sleeping or lazing off. Nonetheless, he still managed to meet a few guys whom he deeply trusts. One of them is his best friend, a kouhai one year younger than him - Hazuki.

When Sorata graduated from the Academy, he decided to move away from Hikarishi in order to pursue his dreams, while Natsuki stayed and continue with his study. He moved out of their former apartment and moved in a smaller one which is the one he's currently staying. He would often visited by Hazuki and, though he's a bit irritating since his precious naps were interrupted, was secretly glad that the latter's extroverted and bright personality did lighten his house a bit.

Now, Natsuki continues to study and take up classes that are related to sociology, which is the major he's interested in. His schedule is not too thick but not very few either. He's happy with his life right now and telling himself to just let things the way it suppose to be - peaceful, quiet and uneventful. ⌉
---
◇ Father ↔ Suzuki Toshiage ↔ 47 ↔ Alive ◇
◇ Mother ↔ Haruka Toshiage ↔ 45 ↔ Alive ◇
◇ Older Brother ↔ Sorata Toshiage ↔ 21 ↔ Alive ◇

◇ Best Friend ↔ Hazuki Kiyotaka ↔ 17 ↔ Alive ◇

◇ Classmate ↔ Satoshi Fujishima ↔ 17 ↔ Alive ◇

---
ⒸⓄⓅⓎⓇⒾⒼⒽⓉ ⓌⒶⓇⓃⒾⓃⒼ
cs by © StarlightPrincess
inspired by Verix, ઽ૮૨Α, moahi
filled by Chrian Blaire
---