"I hate them. I hate them with all my being!"
White May is only 5'3 and ways just as much as you would think from a kid as lanky as him. The experiments on him have led his eyes to turn red and his hair to turn white. His skin is naturally tan though. There are few faster than him or as accurate as him when it comes to making quick shots. Thanks to his athletic build, he is able to take a beating.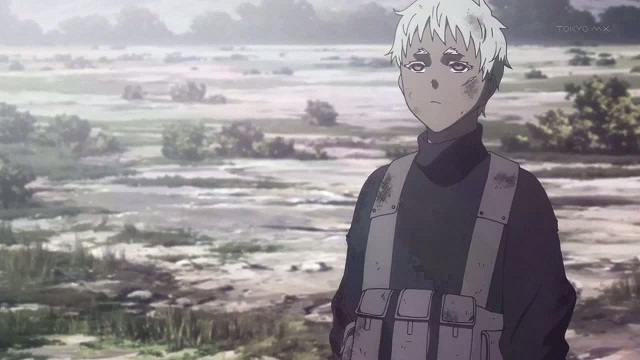 Age: 12, but has the same level of maturity as an adult
Gender: Male
Family: None on record.
Friends: Anyone who isn't a wolf.
Likes: People, music, calm environments
Hates: Wolves, Fighting, Loud places
History:
Before he became part of the now, Divine Nine, he was a child soldier in Uganda. Allegedly, an American took him into custody after saving him from a camp site. He never knew why the Marine took him in, but has always been thankful that he was saved by him. Around the time he was ten, the same American that took him in introduced him to the use to be Divinity 12. However, the father figure he had died by a wolf coalition along with the other two deceased members of the now Divine 9. Ever since then, he has done nothing but train for the days where he will avenge his father.
Skills:
White May has the ability to keep himself uniformed at all times. Not breaking under pressure or ever showing his true emotions unless he wants to.
Dead center bulls-eye: The ability that grants someone high accuracy.
High athleticism and high reflexes.
Mutation
White May grows wings, allowing him to fly. He also takes the form of a 5 year older version of himself.
Equipment. If there is a weapon that has a trigger, can be aimed, or shot from long distances, you should expect him to come at you with it. He also has two combat knives on his person.