---
---
The Claiming
The local werewolf pack in the small town of Woodbury, South Carolina has a ritual; it happens every time the pack starts running low in numbers which is usually every ten years. You see, when the pack needs more pack mates, each wolf in the pack picks a human and "claims them." Claiming them as in stealing them away from their human lives days before the full moon to then change them on said night of the moon. This is usually done against the humans will and the pack keeps the humans locked in the house like the prisoners they are until the night of the full moon. Then, the pack makes it a game.
The evening of the full moon, before dark when they must shift, the pack releases their human. Due to the fact that their home is out in the middle of nowhere (surrounded by forest at that), they will let the humans ago, giving them a head start to run. The pack then shifts and hunts down their human to change them. It is the thrill of the hunt and who can change their human first. The first to bite their human and change them then howls, signaling their victory.
It has been almost fifteen years since the last Claiming. The pack is small and consists only of six wolves, that including the alpha. So, he has announced a Claiming to be scheduled the next full moon. The wolves have already set their sights on the human they want and claimed them. The role-play will start with the humans waking up at the packs home and the wolves there to explain to them what all is going on.
---
---
Things About the Werewolves::
• They can shift at will, bur every full moon they are forced to shift.
• During the full moon is the only time a person can be turned into a werewolf. They must be bit and the wolf must stay with them during the transformation process. However, a newborn werewolf will not be able to shift until after the next full moon. After at they shift uncontrollably for the next few days.
• The shift is painful for newborn wolves and fairly uncomfortable for even the older ones.
• A werewolves eyes are a yellow/golden color in their wolf forms. This is how they look different than regular wolves. When angered, panicked, or about to shift a werewolves eyes will change to this color in their human forms. Older wolves can do this at will.
• Also, like wolves, werewolves can elongate and flash their canines in a declaration of dominance in their human forms. Alphas do this mostly.
• Werewolves, in their wolf forms, are only a little larger than actual wolves. They

are not

like Twilight wolves.
• In their wolf forms they cannot talk telepathically, but those in a pack can share mental images, to show where a kill is, where danger is, etc.
• Werewolves can control themselves when they shift, but during the full moon it is a lot harder and their animal instincts really try to kick in more-so than usual.
• Werewolves, even in their human forms, have a lot of wolf-like qualities.
• Silver cannot kill a werewolf, unless getting them in the heart, but if it pierces their skin it does irritate it and can cause them to blister.
• Wolf banes is poisonous to werewolves, and if ingested, is most likely fatal.
• They are fiercely protective and loyal to those in their pack and that they claim.
• Werewolves mate for life, like a wolf. When their partner dies they never find another and grieve almost to the point of death.
• Werewolves are stronger, faster, and have a better sense of smell, hearing, etc. than humans, even in their human forms.
• They heal faster than the average human.
Might be adding more, check back!


---
---


[size=400]The Characters
I'd rather you not change the face claim, but if you must at least run it by me first and provide a gif. Once all the characters are in, we'll be figuring out which werewolf claims what human. It isn't determined yet and I will want everyone's input. :)

FC | Status (open, reserved, taken)
---
The Werewolves/The Pack
Werewolf One | The Alpha
Face Claim: Tyler Hoechlin |

TAKEN by AvalonKnight
Werewolf Two | The Beta
Face Claim: Henry Cavill |

TAKEN by Unjustifiable
Werewolf Three
Face Claim: Gabriella Wilde |

TAKEN by Horseygirl
Werewolf Four
Face Claim: Jensen Ackles |

TAKEN by Fredalice
Werewolf Five
Face Claim: Andrew Garfield |

TAKEN by SkinChic
The Humans
Human One
Face Claim: Joe Brooks |

TAKEN by Skwidge
Human Two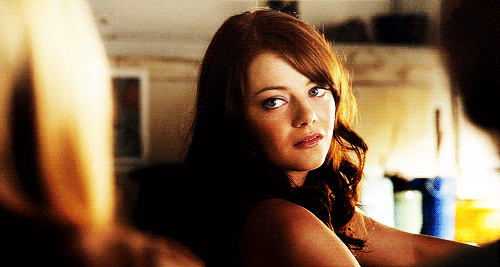 Face Claim: Emma Stone |

TAKEN by slcam
Human Three
Face Claim: Lindsay Ellingson |

TAKEN by me
Human Four
Face Claim: Dylan O'Brien |

TAKEN by littleplantboy
Human Five
Face Claim: Dan Howell |

TAKEN by Sabríat
---
---
The Character Sheet
I'm not giving a layout for the character sheet. Make it look the way you want. However, make sure you have everything below on it. Please and Thank you! Remember to use plenty of pictures and gifs, including their wolf form. Humans can link a picture to what their character would look like, as a wolf. The nicer looking the character sheet, the more likely I am to accept your character and gush about how lovely it is. :P
---
Full Name:
Nickname(s):
Gender:
Age: (nothing over 28)
Pureblood or Mutt?: (werewolves only)
Sexuality:
Appearance in Description: (list this how you'd like)
Likes:
Dislikes:
Fears:
Hobbies:
Personality:
History: (the length doesn't matter)
Other: (anything you want to add?)
Theme Song:
---
---

The Rules

One:
This is an advanced role-play. That means: no text talk, proper grammar, punctuation, and so forth. No one-liners. If you can only post one sentence per post then this role-play is not for you. Be able to post at least three good, solid paragraphs per post and per character, unless posting is slow or you have the dreaded writers' block (I get it often myself, so no worries).

Two:
With Rule One being said, this is also a mature role-play. If you cannot handle some violent scenes, blood, and other things that come along with maturity, then this role-play isn't for you.

Three:
Keep in check RPG rules. I don't mind cursing frequently, this is a "Semi-Realistic" role-play, and after all, cursing is to be expected. Along with that, romance is also to be expected. However, once the clothes come off you need to do "Fades to Black" or something like that. You know the rules guys and gals.

Four:
Please do not join then vanish the next day or after a few posts. If you must be gone a few days or so, please let me know through OOC or through PM. I will do the same. You don't know how many role-play I've been in where people just vanish and then it dies. Not cool! There are other people to consider who are excited about this. So, keep everyone updated. STAY ACTIVE IN OOC CHAT!

Five:
Reserve characters through OOC before submitting them, please and thank you! You have a 48 hour reservation period before your spot is open back up for grabs. When you go to reserve a character please put your favorite book title somewhere on the post of your reservation where it will CLEARLY be seen, so I know you read EVERYTHING!

Six:
If you have any questions please feel free to ask me either through OOC/PM/IM. I'd prefer PM but it doesn't matter. Also, if you have any ideas shoot them at me. I'm up for whatever!
---
---
Taking place in...
17 posts here • Page 1 of 1
17 posts here • Page 1 of 1
Arcs are bundles of posts that you can organize on your own. They're useful for telling a story that might span long periods of time or space.
There are no arcs in this roleplay.
There are no quests in this roleplay.
Here's the current leaderboard.
There are no groups in this roleplay!
Welcome home, Promethean. Here, you can manage your universe.
Arcs are bundles of posts from any location, allowing you to easily capture sub-plots which might be spread out across multiple locations.
You can create Quests with various rewards, encouraging your players to engage with specific plot lines.
Settings are the backdrop for the characters in your universe, giving meaning and context to their existence. By creating a number of well-written locations, you can organize your universe into areas and regions.
Navigation
While not required, locations can be organized onto a map. More information soon!
There are no groups in this roleplay!
By creating Collectibles, you can reward your players with unique items that accentuate their character sheets.
Once an Item has been created, it can be spawned in the IC using /spawn Item Name (case-sensitive, as usual) — this can be followed with /take Item Name to retrieve the item into the current character's inventory.
Give your Universe life by adding a Mob, which are auto-replenishing NPCs your players can interact with. Useful for some quick hack-and-slash fun!
Mobs can be automated spawns, like rats and bats, or full-on NPCs complete with conversation menus. Use them to enhance your player experience!
Current Mobs
No mobs have been created yet.
Locations where Mobs and Items might appear.
You can schedule events for your players to create notifications and schedule times for everyone to plan around.
Add and remove other people from your Universe.
Orphanage
By marking a character as abandoned, you can offer them to your players as pre-made character sheets.
"Everyone says I'm all bark and no bite."
The Forge
Use your INK to craft new artifacts in The Claiming. Once created, Items cannot be changed, but they can be bought and sold in the marketplace.
Notable Items
No items have been created yet!
The Market
Buy, sell, and even craft your own items in this universe.
Market Data

Market conditions are unknown. Use caution when trading.

Quick Buy (Items Most Recently Listed for Sale)
None
Discussions
Topics

Replies
Views

Last post
Most recent OOC posts in The Claiming
There have been no posts in the OOC topic for this roleplay!