---
「
"Go ahead as you waste your days with thinking
When you fall everyone stands
Another day and you've had your fill of sinking
With the life held in your
Hands are shaking cold
These hands are meant to hold."
」
---
---
「"Speak to me, when all you got to keep is strong
Move along, move along like I know you do
And even when your hope is gone
Move along, move along just to make it through."
」
---
---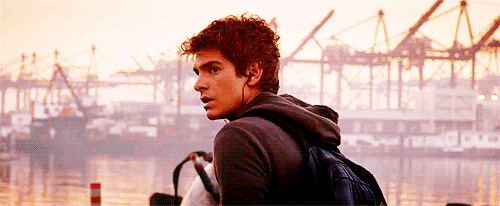 |Full Name|
Hayden Charity Ballou

|Nicknames|
Denny

|Age|
21

|Gender|
Male

|Sexuality|
Homosexual

|Pureblood or Mutt?|
Mutt

|Role|
Werewolf 6

|Occupation|
Hayden works as a Video Game Programmer but hopes to become a Video Game Designer one day.
---
---
「"So a day when you've lost yourself completely
Could be a night when your life ends
Such a heart that will lead you to deceiving
All the pain held in your
Hands are shaking cold
Your hands are mine to hold."
」
---
---
|Appearance Description|
Hayden has an average athletic body build and he has a Helix/Rim piercing on his left ear. Hayden has a small burn mark on the right lower part of his back that's shaped sort of like a dead tree. He stands at 5'9 and weighs a good 143 pounds.

|Quirks & Habits|
Separating his food, certain things cannot touch and it disturbs him when they do.
Bites at the tip of his thumb when he is in a serious conversation or is feeling anxious and worried.
His arms are almost always crossed as if he is trying to cover himself.
He can never sit still for too long. He has to leave his chair at some point or his leg will start shaking under the table.

|Likes|
Chinese Food || Coffee || Cooking || Spicy Foods || Kissing, Cuddling, Holding Hands, Etc. || Video Games || Strawberry Ice Cream || Long, Hot Baths || Lazy Mornings || Parties || The Beach At Night || Family Time || Action-Packed Films || The Breakfast Club Movie || Tall, Well-Built Men || Flavored Water || Simple Plan

|Dislikes|
Betrayal || Threats To The Pack || Overly Sweet Food || Cake || Needles or Syringes || Resorting to Violence || Unfaithfulness || YOLO or Swag || All Slang || Frozen Yogurt || Unnecessary Stress || Cold Cereal || Disrespect Towards Women || Disrespect || Romantic Novels & Films || Musicals || Scrawny Men || Green Leafy Vegetables || Heavy Perfume or Cologne

|Hobbies|
Watching Old Movies || Walking || Gaming Online

|Fears|
His Father || Coulrophobia || Claustrophobia
---
---
「"Right back what is wrong
We move along."
」
---
---
|Personality|
For a boy who was raised in a very cautious, glass-like world, he sure likes to smash boundaries. Hyperactive, energetic, and impulsive; he lives on a precarious edge. As a result, he's not very good at decision-making, and often does stupid things without thinking about the later consequences. Hayden has a quick-temper, and a quick tongue. Although funny usually, he can get very snarky and sarcastic. And when he's in a grumpy mood, he'll be sure to let everyone know. He's pretty mouthy, and frequently says things without the consideration for others' feelings. He's neither the most sensitive nor the most empathetic person. Don't be fooled though, Hayden is all bark and no bite or at least that's how most people look at him.
Now on with the good, Hayden is laid-back usually going with the flow of things. He is also very independent knowing when he needs helps and when he doesn't. Bravery is something else he has but his bravery can be reckless most of the time. The brunette is also very hard working giving it his all on anything he does.
---
---
---
|History|
Hayden's life, as a whole, has been a spectacular display of him making rash decisions and caving under the consequences. However, his life began innocently enough, a baby warbling in the arms of two devoutly overprotective and Christian parents, their eyes already full of hopes and expectation. For his mother, a schoolteacher, she foresaw him as a lawyer, or a doctor, or anyone, as long as he was a good Christian. She'd be fine with him committing murder, as long as he prayed about it after. Unfortunately, she didn't adopt any positive aspects of religion, and instead used it to her twisted advantage, claiming any of her wrongdoing were in the name of it. On the other hand, Hayden's father was easier going, and was thus closer to Nathan than his wife.

Growing up in the Ballou household wasn't easy. Hayden lived as an upper-middle class citizen and his parents always had more than enough money with only one child in the house. His father worked as an architect while his mother organized weddings for happy young wealthy couples who could afford her. It seemed like the perfect family, right? Wrong. Despite his family's wealth, Hayden's family couldn't be more twisted. His mother, Olivia, fell into depression of neglect after four years of her only child's birth. She actually started believing that her child was a burden on her love life and even the cause of her failing marriage. If Olivia wasn't taking some kind of drug she was sleeping with younger men while her husband was at work. His father, James, was a hard-working man who kept a smile on his face every time he walked out of his house and returned home with either a grimace or scowl plastered on his face. Hayden was never sure what he did wrong but the beatings started around the age of seven. It was simple belt whippings and sometimes even hard strikes of a back hand to the face but at that age Hayden was told he deserved it so that's what he thought. Hayden was a behaved child, the harshness of the beatings always just depended on his fathers mood which never did Hayden any good. After every beating, Hayden was forced to take an ice bath and when the beatings were really bad he was forced to stay in the tub until his lips turned blue. Only until the age of ten did Hayden start to think that his father was just a bad person that put his anger out on his son. Their relationship was terrible, Hayden feared his father and the slightest motion of his fathers hand made him jump out of his skin.

In middle school, Hayden was bullied. Not heavily enough for it to be a resounding issue, but enough for him to start acting out. Rather than run from his tormentors, he lashed back tenfold, earning a reputation for being the most violent kid in the sixth grade. Nonetheless, it was dismissed as a rebellious streak that was apparently natural. But when two of his tormentors started to follow him home, he attacked them with a "for sale" sign from a neighbor's lawn, sending one of them to the hospital with a broken nose. Getting off with a long talk with his mother, and a few harsh words from a teacher, he resigned from such forceful displays of aggression. Instead, he silently seethed.
From the ages of twelve to thirteen, Hayden would avoid going home if at all possible though whenever he passed curfew he would get punished. The punishment would always be taking an ice bath and having cold water poured over you repeatedly. It was misery. At home and at school he was tormented and it was hard to choose which one he could bare with. His mother was like a ghost in his life, she was always either passed out on the couch or at work. The woman never learned how to cope with her marriage and Hayden was never sure if she even noticed the bruises on her little boys face. She was as useful as Hayden's father's sympathy was.

By the age of sixteen, his home life and school life didn't change at all. The only thing that changed was his mothers death of an overdose. Hayden was saddened by the woman's death but ti's not like his home life changed any different; His father was still the same twisted man and his mother wasn't their to stop it. Hayden was still that kid at school who no one talked to and who was pointed out as some lunatic. Nearing the age of seventeen, Hayden had met an older boy who offered him a ride home after Hayden was left on the side of the road by his father. It was nearing dark so Hayden decided it would be best to ride with the stranger instead of walking home. The guy looked like a college student and he was kind so Hayden thought it would be alright. As night drew closer, the car had broken down and Hayden was stuck out in the cold with the stranger who had given him a ride. With no cell reception, Hayden decided to take a stroll as the stranger attempted to fix his car. When the moon was full, Hayden had been chased and bitten by a werewolf which was the stranger that had given him a ride. Hayden had stayed with the stranger for six months who helped him cope with the major change in his life until one night the guy had left Hayden with no trace. Three months after the disappearance, Hayden joined a pack in his hometown Woodbury, South Carolina.
---
---