Remus Jaeger
________________________________________________________________________________________________________________________________
"For those generally interested"
Full Name: "My name is Remus James Jaeger, yeah I know my parents were dorks"

Nickname(s): "The ladies call me Remmy, they think it's cute or something, and McJaeger is mostly used as sarcasm actually, but I like the reference"

Gender: "Male because I was lucky enough to be born my gender"

Age: "Twenty-five years and still lookin' awesome"

Pureblood or Mutt?: "Mutt, bet you wouldn't have guessed that"

Sexuality: "Homosexual because the men can't keep their paws off me...you get the pun there right?"
________________________________________________________________________________________________________________________________
"Can't hide these good looks"
Appearance:
"Well according to most I could be a super model, though I wouldn't want to be, I tend to agree."
Remmy has a boy-ish smile and laughing brown eyes. Though typically his dominant expression is amused and happy, he has a very expressive face that can change from one dramatic and hammy face to the next in an instant. He has brown short and messy hair, though the kind of messy that you know he used some product. His skin, though clear of blemishes, is often covered in a little bit of dirt because he avoids taking showers/baths as often as he can. His skin is calloused and well worn. Even though his skin is clear, it isn't completely unusual to see a little stubble every now and then, even a full beard wouldn't surprise some people though this is less common. He is 6' 1" and has a rather buff build and strong stance, though even with this he is mostly lounging and when he sits his feet are always up on something.
Remmy tends to wear layers of grungy clothes; typically a plaid button up shirt, a green-ish jacket, and a leather jacket (his signature piece of clothing) over it all, along with dirty and worn jeans, and hiking boots. He doesn't really have a "formal" look at all, what you see is what you get and what you get is a super model trying to pass off as a red-neck.
________________________________________________________________________________________________________________________________
"Keeping it real"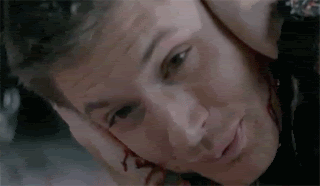 Likes:
beer, wine, Shakespeare, motorcycles, rock climbing, skydiving, snowboarding on uncharted areas, classical music, leather, cooking (especially gourmet food), watching movies while cuddling, the full moon, fighting (though not to the point he seeks fights out or starts them, but when he does fight it gives him a thrill)
"It's called being eclectic"
Dislikes:
sitting for too long, long drawn out silences, know-it-alls, too many rules (though he's learned to not show this with the Alpha), cages and the like, baths/showers, being in water in general, pop music, fish, glass items (he has a tendency of breaking them...by accident of course), threats on his pack, tea, apples and anything flavored like them, stale food
"Don't ask why, I couldn't tell ya"
Fears:
Losing someone in the pack, drowning, being unable to help (this is more of a physical thing such as being tied up or too weak), being surrounded by fire (a normal sized fire or camp fire is fine, it's more being caught in a forest fire)
"Hey I don't make fun of your fears, so don't tease me for mine"
Hobbies:
usually anything adrenalin driven (i.e. skydiving, rock climbing, snow boarding, etc.), writing poetry though his is armature at best, working on his motorcycle or just driving it around, cooking, getting himself into trouble (though he is always careful to not get the rest of the pack involved), reading
"What can I say? I'm a bit of a Renaissance man"
Personality:
"Lock up your sons because we have a real winner here"
Remmy, to put it plainly, is an adrenalin junky; he loved taking risks and putting himself in danger just for the thrill and the thrill alone. He has his own motorcycle that is his baby, yes he's that kind of guy. He is your typical "tough guy"; never liking to show he has weaknesses, a bit of an arrogant little shit, and never knows when to stop, not to mention he loves doing things his own way and resents those who put rules on him. Remmy is wild and scraggly, he loves nothing more than to just run out in nature on his own and find new adventures for himself. He can't sit still for very long before getting antsy and cranky, same goes for silences; if a silence runs on too long he'll usually start to whistle or hum in order to get rid of it. They just make him uncomfortable and make him feel awkward, like he has nothing to do.
There is a flip side however, some call it his "sensitive side". He is a poet and has a journal of all his poetry, something that usually he only sees and the poems seem to be to written by a high school student instead of a grown man. He often times does read Shakespeare, not so much the lovey-dovey plays and sonnets, but he does love the comedies and dramas; his favorite being Hamlet. Remmy also has a habit of cooking gourmet food for the pack, especially on nights when he's over excited, gives him something to do while he waits. He isn't so great at showing his emotions, besides acting like an over-excited puppy all the time, but if he were to be interested in someone it would take time for him to build up to holding hands and things and come to terms with how he feels.
Remmy is a joker as well. He can find amusement and laughter in just about anything. He could be be getting shot at with glass flying everywhere, but you could find him hiding on the ground laughing. He has this weird habit of trying to make people flustering. Even though he's gay, he'll still send a flirtatious and sly wink in a woman's direction, or a comment that will leave her blushing. This is mostly done to stroke his ego, and he knows this, but all the same he does it anyway. He likes to blast his music and sing along, his singing is quite bad however, and he'll dance like an idiot or play his leg as if it were a guitar. He's weird and he doesn't give a fuck because he's just there to have fun.
Wolf form: He's kind of known as the dark brown and scraggly wolf because when in his wolf form it honestly looks like he had just been rolling around in dirt and mud with the topping of ratty fur.
________________________________________________________________________________________________________________________________
"Know what the past is?...Yesterday"
"As I've said before, this shit ain't important or relevant"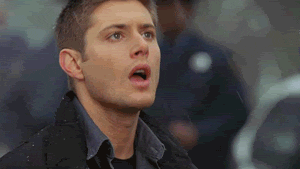 Remmy grew up in a small mountain town in Colorado; everyone knew everyone and everything about them, it was a hard place to keep secrets. his family wasn't the most stable, he never knew his real father and his step-dad was a boozer while his mom was emotionally unavailable with her family. Though he did get a high school education, that was as far as he got. Once he had that degree in his hand he skipped town on his motorcycle, that had taken him years to fix and is the one he still currently had, and road tripped around the US. He had never stayed in one place longer than about three months, taking up the odd jobs that not a lot of others would in order to get enough cash for a place to stay, food, and gas; though more than once during the warmer seasons he would sleep out under the stars. It hadn't been till he left town that he was even able to come to terms with being homosexual, throughout his years at his home town he was so far in the closet he didn't even realize it was possible for him to be gay, but the road trip helped him come to terms with it mostly because he was worrying about staying alive that he realized just how much what his sexuality was didn't matter.
In most respects he never had a family, never really had any close friends, nor romantic interests, it was just him. Living on his own like this and on the road he ran into a lot of shady people that he would have to defend himself against just to stay alive or keep the little money that he had. Though these fights were never really a problem, especially when he was able to win the fights they became more of a thrill than something to completely avoid. In his eyes he had a good life, when he was human. He had seen more of the US, possibly even more of the world, than most people. He had experienced things others wouldn't even think about on their daily basis. He gained a lot of skills along the way; poetry to keep his mind busy and have some to "talk to", cooking gourmet and mechanical skills to help get a job, fighting to protect himself and others if needed.
It was on his twenty-third birthday that it happened. Remmy was at a bar celebrating by himself, well almost. Next to him was a guy he had been chatting up for a while and technically this fine man was celebrating with him. Only the man had somewhere to be and left, while Remmy stayed till closing as he technically didn't have anywhere to go. The bartender, a beautiful woman, had walked out with him and it was while he was about to get on his motorcycle that Remmy got knocked out. When he woke up he was in a cabin, the bartender lady was there as well. She looked a little guilty as if what she had done, or was about to do, truly did make her feel remorse. It was the full moon that night and she had tied Remmy up well, so well he could barely move. She explained to him what was going to happen, though Remmy could hardly believe it, after all he wasn't just some dumb red-neck hick who knew nothing of the world, but werewolves was a bit far fetched. She then let him go. At first he didn't move at all because he wasn't sure what was going to happen, but then he got up and walked out of the cabin. In the woods he took off running, a giant stick in his hand because even if what this woman had said wasn't true she was crazy enough that he was in obvious danger, though not once did he call for help and the whole time a smile played on his lips and bits of laughter kind of sneaked out. The woman was fast and strong, Remmy could hardly believe it and then she bit him and left.
It had taken a while for Remmy to realize that she had been telling him the truth, but by that time he was completely alone once again only now he couldn't go into society anymore as he would randomly and painfully change into a wolf. There was no one. That is until he found the Dark Mountain pack, they let him in and for once in his life he actually felt apart of something, apart of a family, though he still holds some lone-wolf tendencies he isn't about to let this pack go.
________________________________________________________________________________________________________________________________
"Something slip your mind?"
Other:
Remmy's motorcycle
Theme Song:
Eye of the Tiger
"It's the eye of the tiger, it's the thrill of the fight, rising up to the challenge of our rival, and the last known survivor stalks his prey in the night, and he watches us all with eye~~~~~of the tiger"