"In the end we only regret the chances we didn't take, the relationships we were scared to have and the decisions we waited too long to make. There comes a time in your life when you realise who matters, who doesn't, who never did and who always will. So don't worry about the people from your past, there's a reason they didn't make it to your future."
Name
Austin McBroom
Age
Seventeen
Gender
Male
Grade
Junior
Sexual Orientation
Heterosexual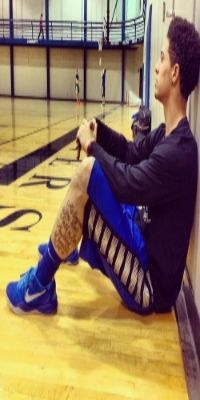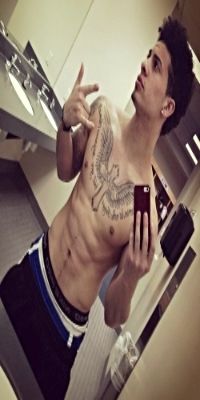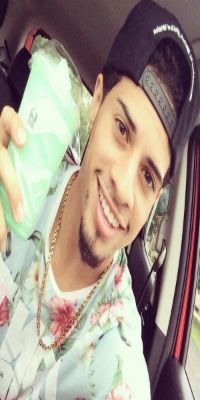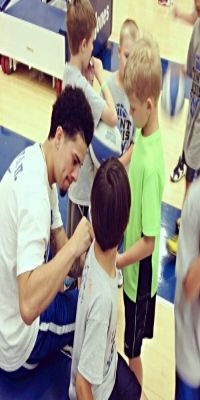 Likes
+Basketball
+Having Nice Things
+Parties
+Drugs
+Alcohol
+Girls
+His friends
+Himself
+Football
+Video Games
+Music
+Cars
+Working Out
+Candy
+Giving Back
+Kids
+Movies
+School colors/pride
+Cheerleaders
+Confident people
Dislikes
-People who think they're better than him
-Subway
-Waiting
-Teacher Pets
-Being Cold
-Pop Quizzes
-Chick Flicks
-Selfish People
-Boring Parties
-Homework
-Coffee
-Grape Flavored Gatorade
-Sloppy Drunks
-Bananas
-Crazy people
-Party Poopers
-Losing
-The Circus
-Golf
- Being called a Jock
Fears
- Getting Injured
- Not Going to the Pros
- Snakes
Quirks
Always has the sound on his television or radio set on an even number. Feels weird when it's set on an odd number for reasons he doesn't even understand. Whenever he wakes up from a nap or sleep he cracks his back. Austin is crazy OCD when it comes to his closet and everything in it is organized by color, style, article of clothing, etc. He's mother refuses to touch his laundry because he is so particular about his clothes and where she sticks everything.
Personality
Austin is a raw talent in the sports world being athletically gifted enough to not dominate in one but three different sports at the school. A star athlete, during the fall season he plays football. In the winter you can find him on the court and in the spring he's back out on the field playing baseball. Playing sports has played a big part in not only his social life but who he is as a person. Being involved in sports and apart of a team has helped him build character and despite how people perceive him to be he's a genuinely nice guy. Austin takes it as an insult when people call him a jock because he doesn't consider himself to be a jock. He's an athlete which to him is a big difference.

When people think of the word jock they think of these jockstrap guys with small brains and big egos. You think of the attractive prom king who sleeps his way through the female student body and does whatever he wants without consequence. The big guy pushing people around and slamming freshman into lockers. Austin understands why people can look at him and assume that's the kind of guy he is but while he understands it it still frustrates him because that's not who he is. Yes, he is an attractive young man and he doesn't have a problem when comes to hanging out with those of the opposite sex. Or those of the same sex for that matter. He's popular and he lives in a big house and drives a nice car. However, these things do not defined who he is as a person.

Austin has this drive to him that has him always pushing him to do better than he did before. This applies to his life both off and on the court and or field. The fact that everyone expects him to be dumb because he's a jock makes him only study and work harder to prove them wrong. One of the most difficult things Austin has had to learn is discipline. Being a jock who plays a sport each and every season Austin has really had to learn what it means to be disciplined. You've got strict workout regimes and even stricter diets. While the workouts are easy for him to commit to because he actually enjoys doing them the diets are a different story entirely. He basically has a cheat day every other day to his coaches disapproval. Fortunately his workouts balance out his not so great eating habits.

When he's in the midst of a game and in the zone Austin is focused, competitive, aggressive and confident in himself and his capabilities. When you've got everyone eyes beaming down on you and it's one shot or touchdown or home run to the win you, you've gotten be confident otherwise you risk freezing and dropping the ball. Outside of sports and school Austin is just a really humble, generous, down to earth guy. He has literally given a homeless man the clothes off his back. Along with the shoes off his feet. He likes the feeling he get's when he gives back to those who he knows aren't as fortunate as he is. He considers himself to be a blessed person and he likes to share the wealth with those around him.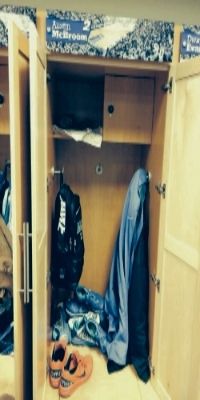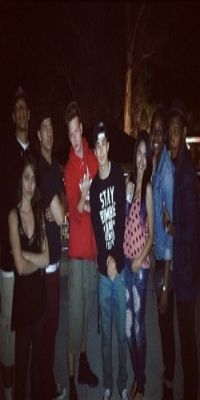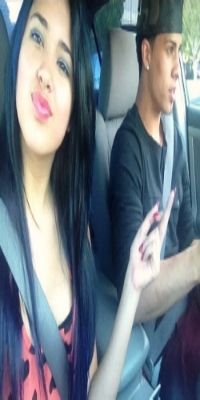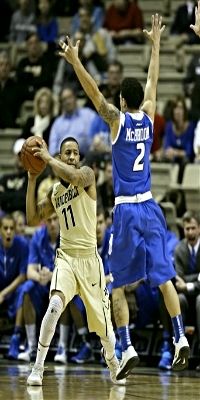 Relationships
In a world where divorce is so common, Austin is proud to say that he lives with both his parents who are married and from what can tell happy. Austin is his parents first born son but not their only. He has a younger brother who he loves to death. He also has a three year old red-nose pit bull named Chance. As of right now Austin has a bunch of friends but no girlfriend. He has dated a couple of girls here and there but those relationships eventually ended. Obviously. He isn't really looking to start a new relationship with anyone in particular but he's open to the idea.
Clique
Jocks
History
Growing up things were easy for Austin, his father, Scott McBroom, is an American sports agent who has a net worth of $500 million dollars. Scott McBroom founded the successful sports agency, The McBroom Corporation. He focuses primarily on baseball players and has over 275 high-profile clients in the NFL, NBA and MLB. As a kid Austin dad took him with him everywhere and he got to met hundreds of star athletes in different leagues. His father has never pushed him to do anything sports related, although he is happy that Austin got into sports. His father is very supportive of Austin and everything he does whether it be sports related or not. His father knows first hand how tough the sports business can be, but he feels like his son has skills and talent to make it to the leagues. Austin's mother is a lovely woman, with a ladylike attitude. She's friendly and kind, but after marrying his father she quit her job. There isn't really a problem with his parents though, they are very much in love and when he's father is home they spend their time together going to the country clubs, Austin's games, on outings, and just lounging by the pool. Austin little brother is five years old right now and starting kindergarten this year.

While high school for most maybe four years of hell for Austin it's heaven. Or at least it would be if teachers stopped giving homework on the weekend. Being a jock makes him popular which in high school is amazing. He gets invited to the hottest parties and the prettiest girls wanna be with him. He plays the position of running back on the football team, shooting guard on the basketball team and plays shortstop on the baseball squad. Scouts have already been checking him out and offering full ride to their colleges although he is currently only a junior. Austin isn't the brightest bulb but he has been pulling mostly Cs with the occasionally B and always an A in gym though out his years in high school. He's thinking about getting a tutor this year to help him get his grades up. Of course with his busy schedule he isn't sure if he's gonna actually follow through with the idea.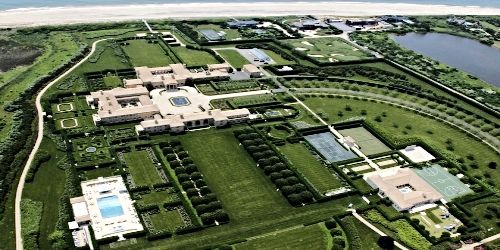 Theme Song
Aloe Blacc - The Man
Other
Austin comes from a family of wealth and when you see where he lives and what he drives you get a sense of just how much money that is. As of right now Austin drives a 2014 Mercedes-Benz SLS AMG GT Roadster. He got over the summer for his birthday and he car is he's baby. His family's estate is a lot bigger than a family of four needs but Austin doesn't dare complain. His house has everything he could ever want in it and more than enough room for his friends to all come over. His dad is away often making and signing deals which mainly leaves Austin with his mother and little brother at the estate. He's house is in the same neighborhood as Malia's and they have been friends since they were kids. Growing up he was best friends with her brother and always found her to be annoying. As they got older they became closer and now he's closer to her than he is her brother. Especially since Andrew is away at college now.
Password
Wallflowers Shall Unite.