"Well, I don't know if you heard but I'm seriously fucked up." - Mila Kunis in Friends with Benefits
Name
Madison Ryan
Nicknames
Maddie, Mads or Ry
Birthday
August 15th
Age
Seventeen
Zodiac Sign
Leo
Gender
Female
Grade
Junior
Sexual Orientation
Heterosexual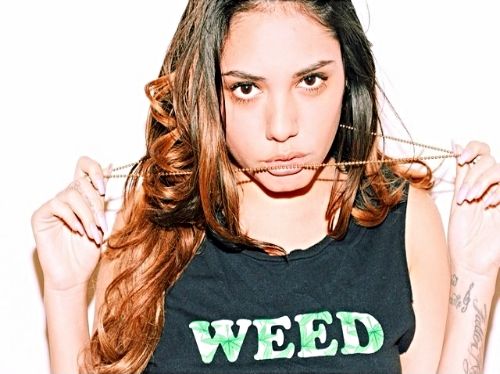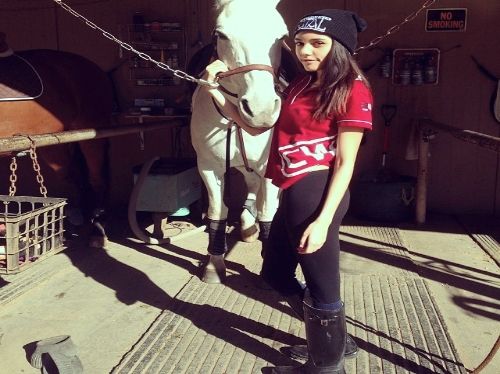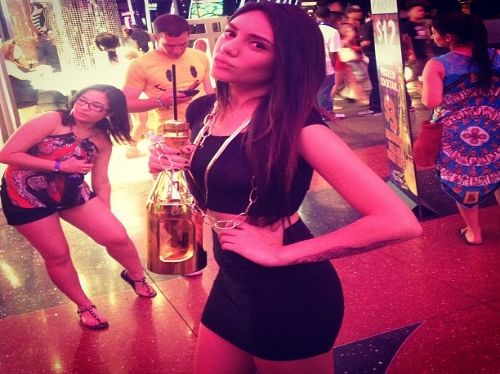 Likes
+ Shopping
+ Her Friends
+ Hookah
+ Cats
+ Parties
+ Cheerleading
+ Weed
+ Cookies & Cream Ice Cream
+ Music
+ Horseback Riding
+ Guys with Abs
+ Drinking
+ Attention
+ Being Madison Ryan
+ Beanies & Hats
Dislikes
- Wannabes
- Lames
- Klondike Bars
- Coconut Flavored Anything
- Selena Gomez
- People who hate on Justin Beiber
- Stepparents
- Losing
- Morning Breath
- Fake People
- People Who Hate on Her for Being Popular
- The Kardashians
- Feeling Fat
- Needles
- Sushi
Fears
~ Getting Fat
~ Breaking A Bone
~ Social Suicide
Quirks
Sets her alarm early because she knows she gonna hit the snooze button the first time it goes off. Cracks her knuckles before starting any test or exam. Has to wipe the bed of any dirt & fix the sheets before laying down.
Personality
There is one thing that Madison never falls short of – attention. She loves to be the center of attention any and everywhere she goes and if you are trying to woo her, you better be ready for a whole lot of competition. She might not be the captain of the cheerleading squad, but she is a leader in her own right. She is the leader of those she chooses to let into her inner circle and the other members will always accept her out of choice. Qualities that can be used to describe Madison Ryan are liveliness, ingenuity, elegance, beauty, and sensuality. She is one of those who love, respect and care for those they care about, but don't expect her to worship you.

Madison feels that she is superior to majority of those she calls her peers. She is in love with her own pride and ego and she will fiercely protect that which she believes is hers. Being that kind of friend who you can call up or text at any hour or any given day to talk about your problems, Madison loves to give others advice on how they should be managing their lives. However, her ego is very vulnerable and she will be deeply hurt if you don't respect her wisdom. It is difficult to ignore the Madison for too long, she will be the center of attraction sooner or later. The best way to tame her is to flatter her; she will turn into a purring kitten. Praising the intellect will work as much as admiring the appearance will.

Madison is very clever and will never bother to waste her energy on something or someone she deems insignificant. She never holds back when it comes to anything, not even her approval and compliments. In fact, she is so generous with compliments that she can make you embarrassed and self-conscious. At the same time, she is equally vocal about the things she doesn't like. However, one thing you can be sure of - she means what she says. You may or may not like it, but it is her true opinion.

Madison can easily go from being vigorously outgoing to plain lazy. While she loves being in the limelight and going to biggest and craziest parties, she also a homebody. Being the type of girl who takes a lot of pride in her appearance she likes to live in style. Even when she at home just lounging around in sweats you better believe that she's lounging around in designer sweats.

Madison isn't one who can be dominated, but she can be restrained. The thing about is that not everyone can restrain her. One of the main reasons why most of her relationships in the pass have ended is because her boyfriends couldn't handle her. Madison is a real and complete woman and she expects whoever she gets with to be a real man. Otherwise, as history has shown you won't be around for very long. When you first meet Madison she may come across as being very gentle, mellowed and completely harmless, don't be fooled. She's a lioness after all and she will rip almost anyone apart without a second thought about it.

Madison has a forgiving nature and is full of sympathy. Even in her love life, she easily reconciles after a break up. Passionate in every aspect of her life, whether it is love or cheer or anything else. She is one of those girls who always seem to be in and out of relationships. It's not because she a slut as most would assume. It's because she just doesn't like being single. Life without love is a big no-no for her. She practically thrives on romance.

Madison is never one to be dependent on someone. Rather, she loves to lead and be leaned upon. She may complain every now and then about the stuff going on in her life, but it is something she would rather deal with on her own. She hates taking or needing help. Her behavior always borders on the extreme. She will either be extremely careless and sloppy or meticulously neat and orderly. She is also extremely fixed with her ideas and it is very hard to convince her against her opinions.

In a nutshell Madison is an attention whore. She likes to be in the spotlight and is not afraid to admit that. She is prideful and has an ego that can get out of control, which is why she needs her friends to restrain her when she getting out of hand. She is the kind of girl that loves the idea of loves and that is why she likes having the title of girlfriend. Because of her personality most of her relationships don't last long but she still has hope. In spite of her ego and superior attitude she is the greatest friend to have. As long as you don't make her feel underappreciated she is ride or die and loyal to the end. She will be there for you in your darkest hour and help you on your journey back to light.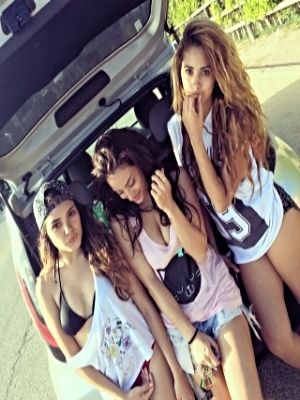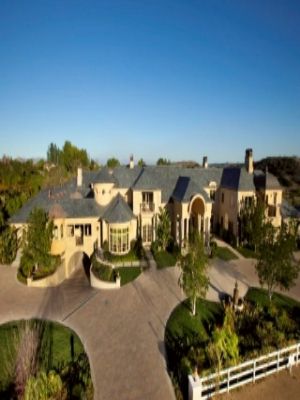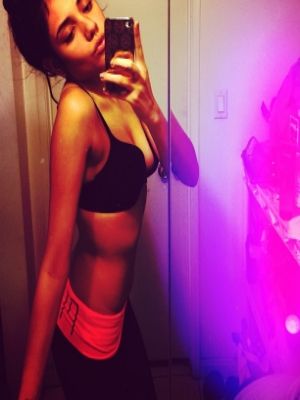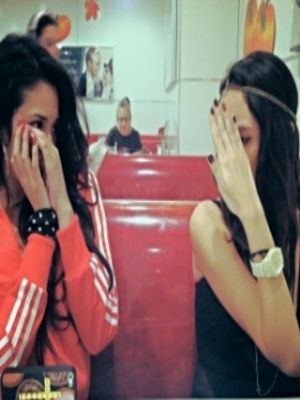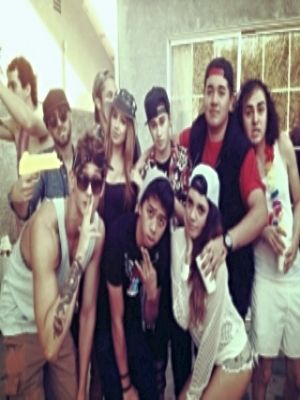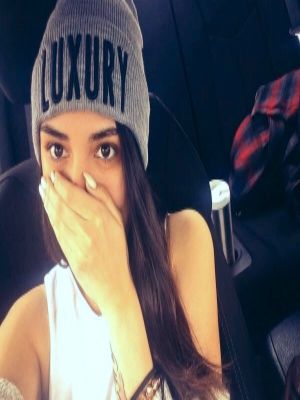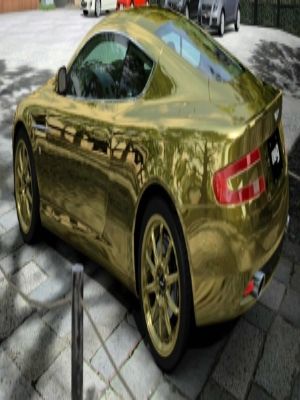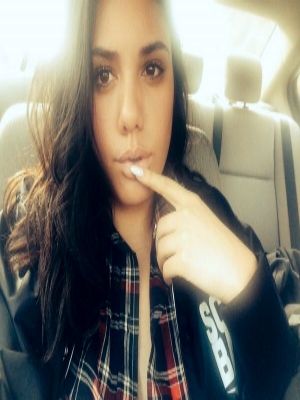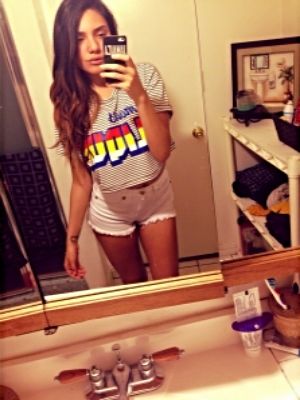 Relationships
Madison comes from a family of divorce. While she hasn't moved on from her parents failed married they both have. Her mother has already remarried some over sixty billionaire and is living her life as a wealthy socialite flying all over the world. The courts not seeing her mother's current lifestyle as one subtle to raise a seventeen year old girl custody was giving to her father. While he hasn't yet remarried he is engaged to a twenty-five year old european model. While Madison does live on the same estate as her father she stays in the guest home on the property by her own choice. She is disgusted with both of her parents and as a gift to herself on her 18th birthday she moving out and never looking back.
Clique
Madison is a cheerleader.
History
Madison always thought that she lived the perfect life. She had two parents who provided her everything under the sun and more. She never had to ask twice to get whatever it was that she wanted. When she was five and wanted to have her birthday party at disney world her father brought out the entire park for an entire week for his little girl. When she wanted to taste sushi for the first time her and her mom hopped on the family's private jet and went to Japan. Granted it turned out she despised sushi but the point of the matter was whatever she wanted she got no questions asked and her parents always made it happen going above and beyond. Madison was so blind to all the shiny things and lavish gifts that her parents stuck in her face that she didn't realize her parents marriage was crumbling before her eyes.

Before she knew it there were countless shouting matches and arguments being yelled day in and day out. She can clearly remember the last dinner that she had with both of her parents being in the same room. Dishes had been thrown, wine had been spilled and it ended with her mother throwing her diamond wedding ring at her dad's face and storming out of the house. After that there had been a lot questions asked by her parents about which of them she wanted to live with. Not that it matter seeing at the time that the divorce proceedings started she had only been ten so her opinion didn't really count for squat as it all came down to the judge in the end.

The divorce was finalized shortly after her twelfth birthday and the judge had given full custody to her father for reasons that Madison to this day still doesn't no nor does she care to find out. At first her father out of spite would keep Madison away from her mother but as she got older she would find ways to see her mother behind her father's back. When he finally realized that if Madison wanted to see her mother she would he let go of the spite and over time things got better between her parents.

Now seventeen and a junior in high school Madison home life still isn't what she wants but what is she gonna do about it. She doesn't see her mother much during the school year, typically spending her summers with her mom flying across the globe. Not approving of her father's relationship with his model once girlfriend now fiancée she is living in the guest house. She typically doesn't see or speak to her father throughout the week. She'd be lying if she had her dad's future wife wasn't trying to make an effort in forming some kind of relationship with her. However, Madison doesn't want to have a relationship with the woman. And she won't. Simple as that.
Theme Song
Iggy Azalea - Fancy
Other
While she does live with her dad she can technically say that she lives alone seeing as she lives in one of the two guest houses on the estate. In the guest house is everything you would fine in a regular house. So unless she wants to go to the gym or the home theater or one of the many other amenities found in the main house she fine in the guest house. Usually when her dad and her future stepmother take trips for whatever occasion or reason it may be, she stays in her bedroom in the main house. As one may expect Madison is walking or taking the bus to school. She liked the chrome car from the doritos commercial and decided to get her own. So now Madison drives a chrome Aston Martin DB9. Instead of getting a regular silver chrome Aston she had her painted in gold and had them do the tires to match the car.
Password
Wallflowers shall unite.